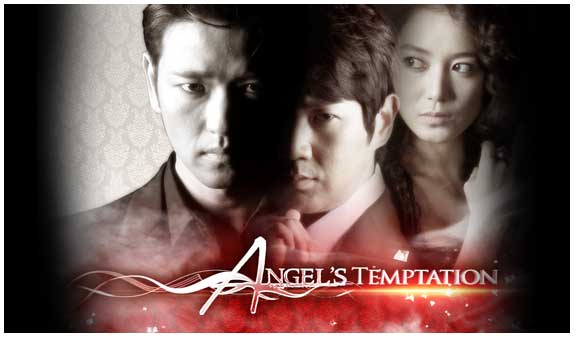 GMA Network brings another
Asianovela
that will definitely make viewers glued to their TV screens with the premiere of Angel's Temptation. It will replace Lie to Me beginning August 27 on
GMA
Telebabad
.
This drama series is about love and revenge between husband and wife. It stars Bae Soo Bin as Angelo Ahn, Han Sang Jin as Cedric Shin, and Lee So Yeon as Anna Joo.
Anna saw her parents die right in front of her eyes. Her younger sister, the only family member remaining, was sent to an orphanage. Without knowing her sister's whereabouts, she grew up under her uncle and aunt, enduring cruel treatment. While living the life at the bottom of the society, she finds out that her parents' death was not an accident but a carefully executed murder by Larry Shin, the president of the company her father is working for.
Anna vows to take revenge for her parents and gets a job at Larry Shin's furniture company. There, she seduces his son Cedric and marries him. One day, Cedric discovers that everything he knew about his wife was a lie and that she had kept a secret lover. Cedric confronts her while driving in the rain and gets into an accident resulting in him falling into a coma.
Once he miraculously wakes from his coma, Cedric plots to take revenge on his wife by getting plastic surgery to completely change his appearance. Now, the husband and wife begin a fierce game of revenge.
Find out how they will play the game of revenge in Angel's Temptation beginning August 27 and will air every Monday to Thursday right after Inside Protégé on GMA Telebabad.