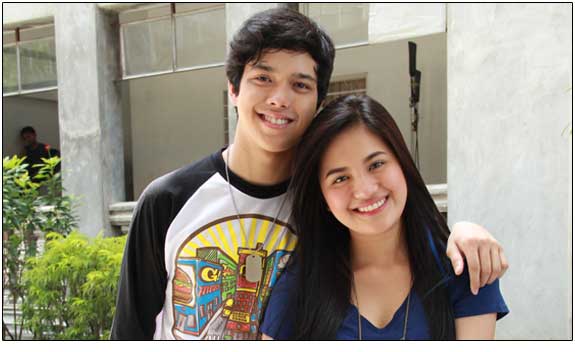 As Together Forever comes to its much-awaited finale this Saturday (September 8), Elmo Magalona and Julie Anne San Jose's budding relationship will be put to the test.

Thinking that it is the right thing to do, Toyang (Julie Anne) decides to tell Ely (Elmo) the truth about her father's involvement in his parents' accident.

Ely finds it hard to accept that Toyang's father, Raymund (Richard Quan), is involved in his parents' accident. He becomes confused and acts cold towards Toyang. Because of this, Toyang decides to end their relationship so as to give Ely space.

Raymund feels hurt to see her daughter Toyang in pain so he decides to ask forgiveness from theTrinidad siblings. All of them –Jasmine (Janine Gutierrez), Raz (Renz Valerio), and Angelo (Enzo Pineda) –will forgive Raymund, except Ely.

Meanwhile, Jasmine gives up on pursuing and asking Ben (Benedict Campos) for a second chance. But Cholo (Steven Silva) won't let this happen. He will still help Jasmine to win Ben back.

Will Ely and Toyang be able to get through this obstacle or will their together forever love story come to an end? Meanwhile, can Cholo still help save Jasmine and Ben's relationship? Will they finally give their love a second chance?

Don't miss the final episode of Together Forever this Saturday (September 8), right after StarTalkTX, on GMA 7.