GMA Network hosts digital trade launch
November 29 2012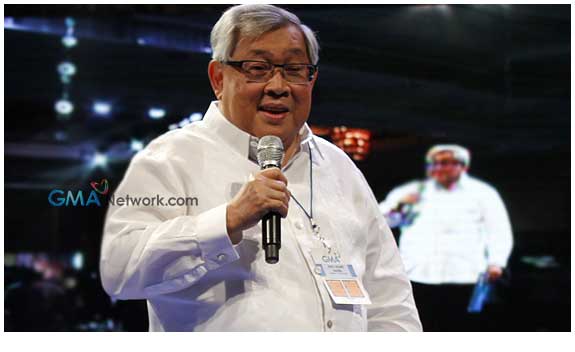 GMA Network, Inc. (GMA) embraces transmedia as the country's leading multi-media company hosted its first digital trade launch on November 28 in Makati City.
Spearheaded by the Network's marketing subsidiary GMA Marketing and Productions, Inc. (GMPI), the event incorporated several digital elements in presenting new advertising platforms to members of the trade. The trade launch also allowed guests to experience various Kapuso programs "the digital way."
From the paper-less registration to the augmented reality wall that greeted attendees upon entrance, the Kapuso event showed clear indications that GMA is fully adopting new technology.
"We recognize that transmedia is key in today's media industry. The focus has shifted from simply attracting more viewers to actually engaging them to play a more active role in many aspects of programming," said GMA Network Chairman and CEO Atty. Felipe L. Gozon on the future of television.
"Hence, as we continue to strive in keeping our status of being the country's nationwide ratings leader and the preferred network of our valued partners in the trade, we are also faced with the challenge of becoming more relevant in today's fast-changing media landscape," Gozon added.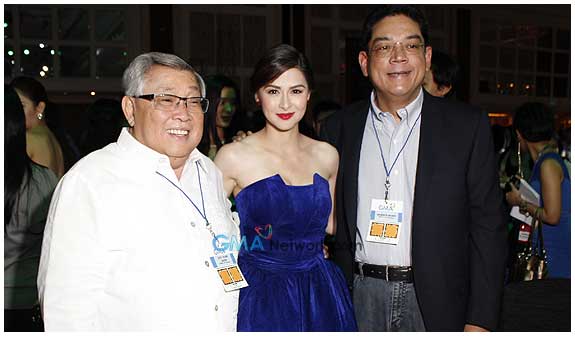 During the trade event, several interactive booths were put up to further showcase GMA's offerings for the first quarter of 2013 including its coverage of the forthcoming election period for which GMA has allotted a significant amount. Dubbed "Eleksyon 2013," the coverage is set to be the biggest, widest and most comprehensive election coverage on TV.
"Digital technology has changed the way viewers consume media," said GMPI President and COO Lizelle G. Maralag.
"This 2013, we are all about charting new grounds as we introduce new and innovative ways to deliver the desired results of our advertisers, from the digital to classical media platforms," she added.
GMA introduced mobile applications that allow users to scan actual items, images or codes to gain access to a variety of content from its popular TV Shows. These applications also serve as venues for advertisers to have their own promotional activities for their products.
However, despite the changes in the way viewers behave, GMA maintains that content still is and will always be the primary driver when it comes to viewership. "Keeping this in mind, GMA Network will continue to provide quality programs that will cater to the changing needs and preferences of viewers," said Gozon.
GMA's top management led by Gozon, GMA President and COO Gilberto R. Duavit Jr., GMA EVP and CFO Felipe S. Yalong, and Maralag, along with the Network's pool of stars and news and public affairs personalities graced the said occasion.