Comic relief and witty banter from the Richard Gutierrez-Marian Rivera starrer, 'My Lady Boss'
July 04 2013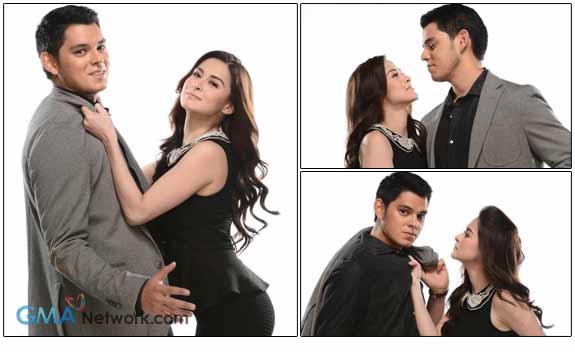 Expect comic relief and witty banter from the Richard Gutierrez-Marian Rivera starrer,
My Lady Boss
. Teaming up for the second time on the big screen since the blockbuster hit,
My Best Friend's Girlfriend
, five years ago, Richard and Marian have grown more mature and comfortable in front of the camera.
The film revolves around free-spirited debonair, Zach (Richard Gutierrez) and his stiff, workaholic boss, Evelyn (Marian Rivera). Both lead characters have personal issues they have to deal with. Love, or maybe the complicated feeling that resembles it, enters into the picture when the characters least expect it.
A closer look at the lead characters paints a picture of very real and relatable people of this day and age. Zach is a party boy whose longest relationship lasted 3 months. Heading several companies financed by his grandfather, Zach feigns independence. His latest business venture has gone bankrupt. His grandfather (Ronaldo Valdez) agrees to pay for his debts, on the condition that he finds a job and manages to keep it for at least a year.
Evelyn is a hardworking breadwinner to a widow mom (Sandy Andolong), a dependent older brother (Dion Ignacio) and a playful younger brother (Ruru Madrid). Though from a working class family and a graduate of University of Quiapo, Evelyn has climbed her way up the career ladder. She has a boyfriend of 6 years, Timothy (Tom Rodriguez). He dumps her after she refuses to marry him because she prioritizes her career more.
After their not-so-friendly first encounter at a coffee shop, Zach applies in Evelyn's company, not knowing that she will be his boss. After grilling him in the interview, Evelyn decides to hire Zach as Brand Assistant, and things get complicated from there.
Evelyn gets to vent her frustrations and let her hair down when she's with Zach. Going to ballroom dancing lessons together, skydiving, getting drunk and singing sad songs at a karaoke bar bring Zach and Evelyn closer. With their poles apart personalities, can their office romance work?
This is where the leads' acting prowess comes in. Though viewers know that Richard and Marian are not together in real life, there is suspension of disbelief. As they carry out their hilarious antics and throw lines at each other, we get carried away and believe that there are sparks between them.
Marian Rivera's comic timing makes the film more enjoyable. Evelyn's scenes with Zach in the elevator become funnier and more effective because of Marian. The happy bunch of team members played by Petra Mahalimuyak, Sef Cadayona, Jace Flores and Matet de Leon have great chemistry. It's a breath of fresh air to see office workers get depicted on the big screen in such a realistic manner.
Also very effective in his acting is Rocco Nacino, who played Evelyn's annoying competitor, Henry. He went beyond his hunky, leading man mold and showed a totally different side of him. His performance, especially in the last few scenes is something to watch out for.
Shed a tear, burst out in laughter and fall in love with the entertaining experience brought about by
My Lady Boss
. Catch this romantic comedy, now showing in theaters nationwide.
-Text by Samantha Portillo, GMANetwork.com