New York City hosts hack for good to help build a resilient Philippines in the wake of Typhoon Haiyan
November 19 2013
NEW YORK, NY (Tuesday, November 19, 2013) — In response to Typhoon Haiyan which struck the Philippines on November 8 with devastating consequences, over 50 software developers, designers and strategists gathered at the Projective Space in New York City over the weekend to hack for good.
Organized by NextDayBetter, a social enterprise focused on Philippines-themed entrepreneurship and innovation, participants were tasked to envision, prototype and build web and mobile apps to help with the relief and rebuilding process in devastated areas in the Philippines.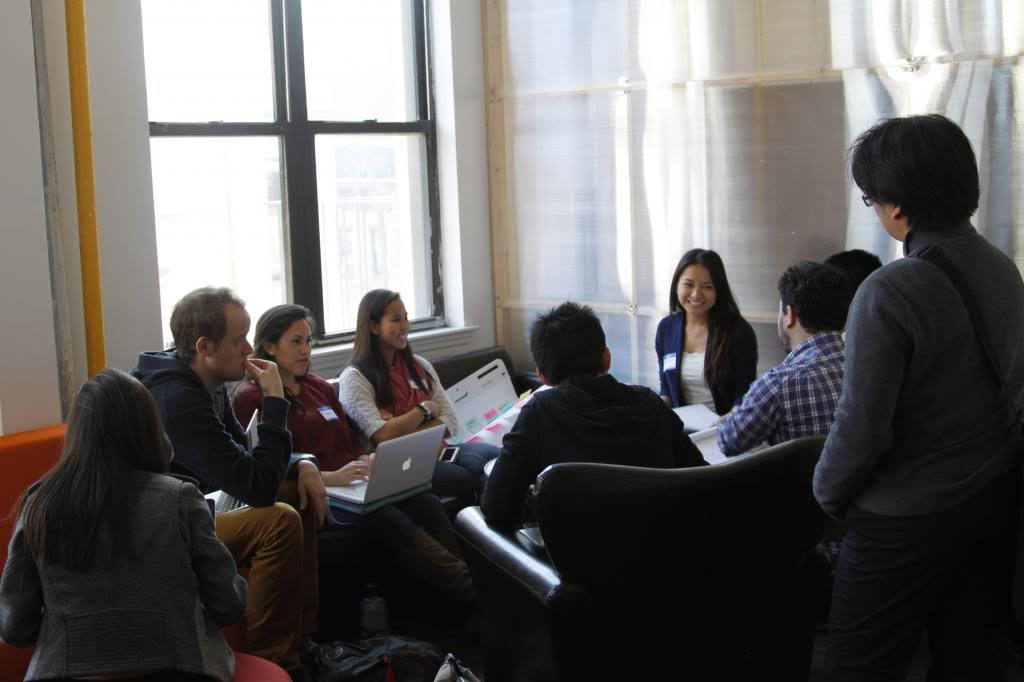 The social good hackathon featured participants from Open Sandy, FEMA, Samsung Innovation Team, Etsy, R/GA, the School of Visual Arts, and many more. Participants also participated virtually from Manila, Orlando, and Paris.
"While everyone affected by the storm continues to push forward with the slow and challenging recovery process, Typhoon Haiyan has made it clear that we cannot simply rebuild what existed before," said Ryan Letada, co-founder and chief builder at NextDayBetter. "When it comes to the sustained long-term rebuilding process of the regions affected by natural disasters, we need to be thinking different this time around, making sure that communities are resilient enough to rebound from future storms."
The winner of the hackathon, a project called
LDLN
(pronounced "LandLine" and stands for Localized Distributed Logistics Network) has been invited to participate in a six-month incubation and mentorship program with Geeks Without Bounds. LDLN makes use of open source software and the Raspberry Pi – a low-cost, low-powered computer that act as an information hub – in order to solve the problem of the allocation of resources and the tracking of missing individuals in the wake of a natural disaster when physical communication infrastructure is damaged.
The Raspberry Pi devices on the ground allow automated syncing from offline mobile apps that can be used to collect information from survivors by an NGO field rep. Once information is recorded to the hub, daisy-chained Pi hubs sync to the Internet and can integrate with any third-party data sources such as Twitter, SalvaVida, or BangonPH API, to name a few examples, around Typhoon Haiyan.
Other projects that came out of the hackathon include:
Relief InSight
, with two practical applications – Donation Arrival Time SMS and a Relief Marketplace between vendors and donors of goods, and relief agencies?
SnapAid
, a social initiative leveraging SnapChat to help maintain international awareness about rebuilding efforts in the Philippines? as well as
Eskuwela Now
, a communication tool that leverages SMS/text messages as a platform to coordinate "popup" schools to ease disruption of schooling during times of disasters.
About NextDayBetter
NextDayBetter is a platform that spreads ideas and actions that make the next day better. Ideas and actions are Philippines-flavored and rooted in design, entrepreneurship and innovation. We invite innovators, entrepreneurs, designers, do gooders — both Filipino and NonFilipino—to share their stories about creating a better future.
Learn more at www.nextdaybetter.com