Fil-Am leaders meet US State Dep't officials on Temporary Protected Status for PH
February 03 2014
WASHINGTON D.C. - Fil-Am leaders from the Migrant Heritage Commission (MHC), NAFFAA, FALDEF, US Pinoys for Good Governance, US Medicare Philippines, PNA and other groups presented arguments to US Department of State officials on the objective and subjective conditions that justify the granting of a Temporary Protected Status (TPS) for the Philippines.

Tens of thousands of Filipinos in the United States who are undocumented and have lost their immigration status will obtain work authorization and the right to travel if TPS will be granted to the Philippines, thereby ensuring a lifeline of support for their families, relatives and "kababayans" in the provision of material and financial donations and remittances.

A TPS recommendation for the Philippines by the US Department of State carries heavy weight as the United States Department of Homeland Security by statute (no need for congressional legislation) makes the final decision and official declaration of TPS designation.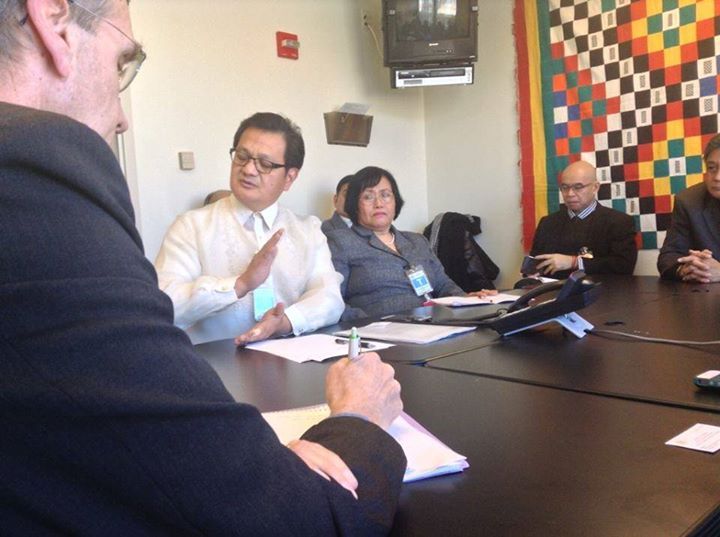 The US Department of Homeland Security, through its over-all Director Alejandro Mayorkas in his response to MHC's letter last November 11, 2013, stated that it is considering all factors in reviewing the TPS request for the Philippines. President Benigno Aquino III has also requested the US Government for TPS designation. US senators and congressmen, both Republicans and Democrats, have endorsed the granting of the TPS to US President Barack Obama.
MHC thanked all Fil-Am national organizations and their leadership, including those from other countries, who express solidarity with the cause and are continuously campaigning for the TPS designation. MHC's Atty. Arnedo Valera presented all the legal and humanitarian arguments on why TPS should be granted while FALDEF's Atty. JT Malonga gave additional arguments. Atty. Loida Nicolas Lewis mobilized the Fil-Am New York delegation and joined forces with the Fil-Am DC delegation in presenting a unified stand on the TPS.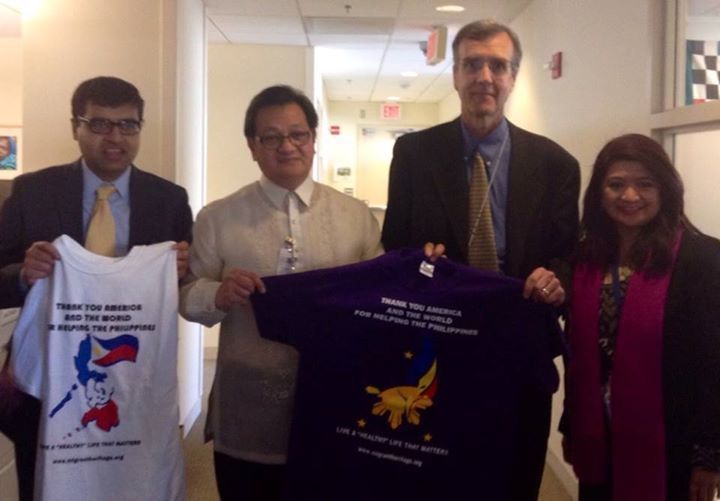 When the Washington D.C.-based Migrant Heritage Commission (MHC) initiated the TPS campaign a few days after super typhoon Yolanda/Haiyan hit the Philippines, it was a voice in the wilderness. Now it has become a national movement.
MHC and other other Fil-Am groups are very hopeful that TPS designation for the Philippines will be announced soon after recommendations from different agencies of the US government, especially the US Department of State, have been reviewed.


The complete members of the Fil-Am delegation were: MHC's Executive Directors Arnedo Valera and Grace Valera-Jaramillo, PNA's Lorna Imperial Seidel, US Medicare Philippines' Apollo Inserto and NAFFAA's Jon Melegrito, from the DC area; and US Pinoys for Good Governance/NAFFAA Loida Nicolas Lewis, FALDEF's JT Malonga and Marie Aunio, NAFFAA's Angie Cruz and Noli Me Tangere Production's Edwin Josue, from the New York area.

- Photos courtesy of Edwin Josue (Noli Me Tangere Production, NYC)