GMA Kapuso Foundation inks partnership with Otsuka-Solar Philippines
February 22 2017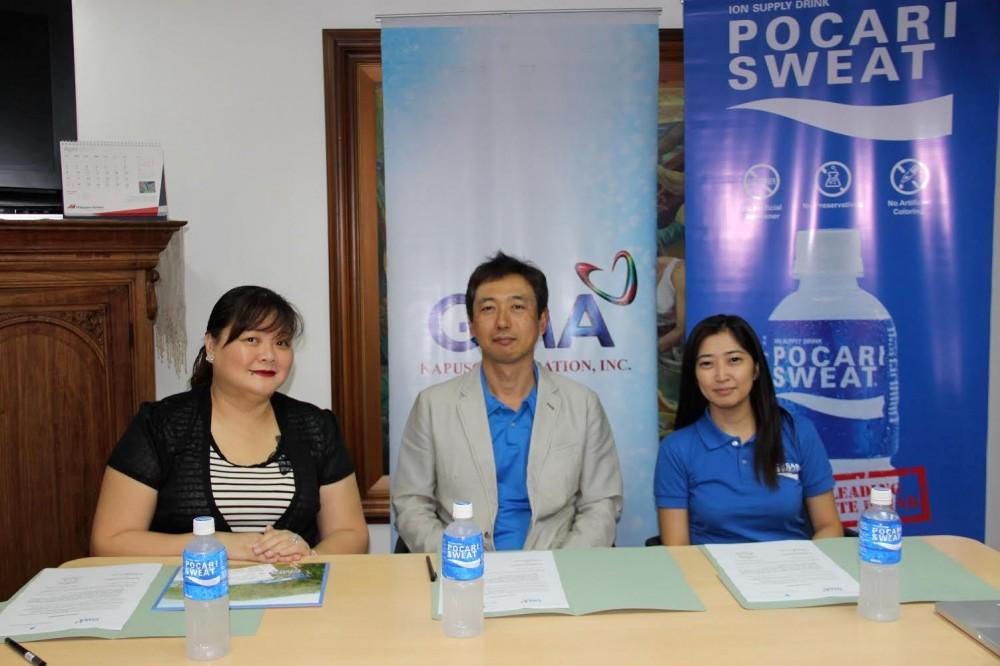 GMA Network's socio-civic arm GMA Kapuso Foundation (GMAKF) has signed a Memorandum of Agreement with Otsuka-Solar Philippines Inc., the manufacturer of ion supply drink, Pocari Sweat.
The signing, held last February 21 at the GMAKF headquarters in Quezon City, was led by GMAKF Executive Vice President and COO Rikki Escudero-Catibog with Otsuka-Solar Philippines Inc. President and Managing Director Shinichi Suzuki and Marketing Manager Razhel Inoue.
Under the agreement, Otsuka-Solar Philippines, Inc. will provide beverages for GMAKF's medical missions, particularly the Sagip Dugtong Buhay blood drive, wherein they will also educate blood donors about the importance of rehydration.
"Whenever we donate blood, we normally lose around 200ml of fluids and Pocari Sweat can replace what we lost," said Suzuki.
"For us, this is a perfect opportunity to support blood donors and to also make them understand the importance of proper hydration," Suzuki added.
Escudero-Catibog, on the other hand, expressed her gratitude to Otsuka-Solar for their support to GMAKF. "We thank Otsuka-Solar Philippines for looking after the welfare of our blood donors," said Escudero-Catibog.
At the Sagip Dugtong Buhay event held at the Ever Gotesco Mall in Caloocan last February 18, a total of 2,350 Pocari Sweat bottles were provided to blood donors.