'Mighty Mouse' Jimmy Alapag saves the day one last time for the Philippines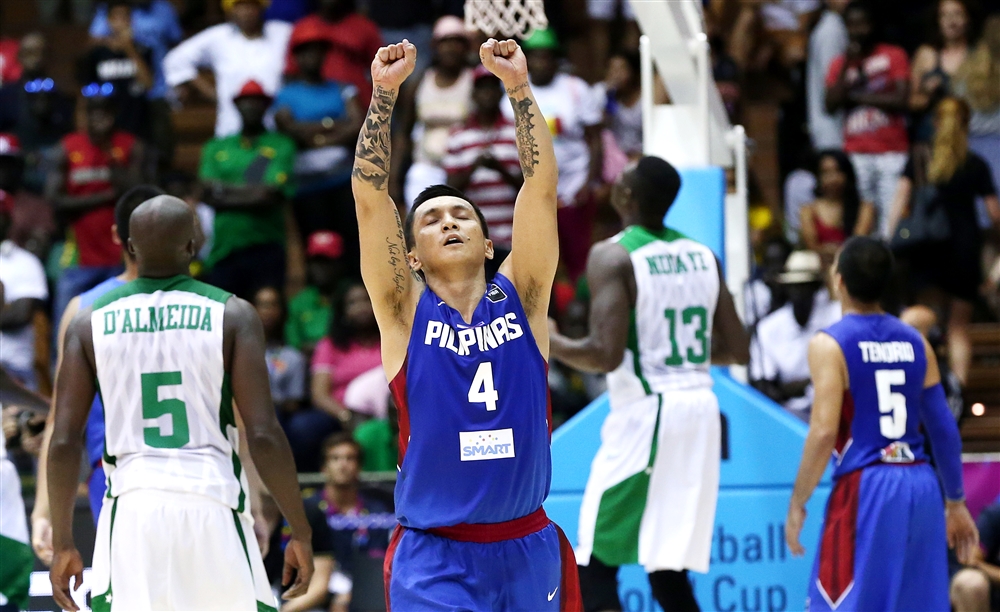 In his farewell game as a member of the national team, Jimmy Alapag did what he does best. Philippine basketball's "Mighty Mouse" once again saved the day.
This time, Alapag's heroics gave the Philippines its first victory at the world level of the sport for the first time in 40 years, which might as well have been manna from heaven for a basketball-crazy nation that has experienced more than its fair share of heartbreaks because of it's love for the tall man's game.
Fittingly, it was Alapag — at 5-foot-7, perhaps the smallest athlete in the whole tournament, and much closer to the average Filipino in stature than most other basketball players too — who took charge for the Philippine team, which was dealt a big blow in overtime after Andray Blatche committed his fifth and final foul with 1:55 remaining.
Alapag scored 18 points, dished out four assists, and most importantly, became the endless source of puso for the undermanned Gilas team faced with a tall, intimidating foe in Senegal.
Fittingly, too, Alapag did it in his last game in a Philippine uniform. Before the tournament, he essentially announced his retirement from international play, giving up his spot for the Gilas team that will compete in the Asian Games later this month.
In his last game, Alapag came full circle. After all, he began his basketball career with the national team, flying to the Philippines in 2002 to try out for the squad coached by Ron Jacobs before a hand injury prematurely ended his stint with the team.
He continued to represent the country proudly, playing for the Philippines in the 2007, 2011, and 2013 editions of the FIBA Asia Championship. Each time, he tried to carry the Philippines higher, most memorably last year, when his dagger three-pointers helped Gilas defeat South Korea in the semifinals and book a ticket to the World Cup.
One last time, Jimmy Alapag — the littlest man on the court — carried the national team to heights Filipino fans had forgotten that it could reach. A hundred million grateful Filipino hearts could not thank him enough.
— GMA News