LOOK
:
Marc Pingris shows off 'Mighty Mouse' tattoo: 'Idol ko si Jimmy Alapag'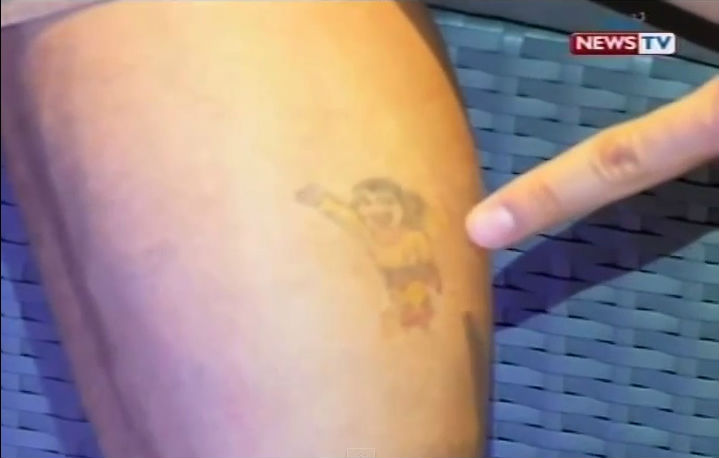 Marc Pingris had a chance to show off his leg tattoo of cartoon superhero "Mighty Mouse" on Thursday during an interview with Jessica Soho on "State of the Nation."
The San Mig Super Coffee Mixers forward displayed the piece of skin art while Soho was interviewing Jimmy Alapag, who is nicknamed "Mighty Mouse" because of his stellar basketball skills despite his diminutive stature.
"Idol ko si Jimmy Alapag eh," Pingris joked, although he revealed later that he has had the tattoo since his college days.
Still, Pingris has been vocal in his admiration of Alapag, the Gilas team captain whose performance was key to the Philippines' first victory in the world basketball stage in 40 years.
After the Philippines' historic win over Senegal last week, Pingris took to Instagram to post a photo of Alapag with the caption: "Thanks jimmy!! #Puso"