Obama speech disappoints delegates at climate summit
COPENHAGEN – There were high hopes that his arrival on Friday would help seal a global deal in combatting climate change, but President Barack Obama failed to impress negotiators and environment advocates who have spent sleepless nights trying to reach an agreement here for the past two weeks.
On the last day of the climate summit, Obama joined more than 100 world leaders that have addressed the conference to call for ambitious action in further cutting greenhouse gas emissions after 2012, when the first round of commitments to the Kyoto protocol expires.
The United States has refused to sign the Kyoto Protocol, the only treaty so far that requires industrialized countries to bring down their greenhouse gas emissions to prevent dangerous impacts from climate change such as severe storms and the inundation of low-lying areas.
OBAMA SPEECH
---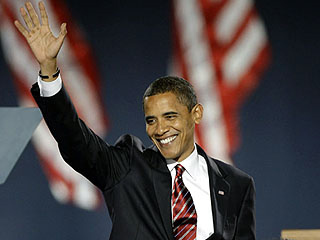 ---
US President Barack Obama's speech to the United Nations Climate Change Conference in Copenhagen
Good morning. It is an honor for me to join this distinguished group of leaders from nations around the world. We come here in Copenhagen because climate change poses a grave and growing danger to our people.
All of you would not be here unless you – like me – were convinced that this danger is real. This is not fiction, it is science. Unchecked, climate change will pose unacceptable risks to our security, our economies, and our planet. This much we know.
The question, then, before us is no longer the nature of the challenge – the question is our capacity to meet it. For while the reality of climate change is not in doubt, I have to be honest, as the world watches us today, I think our ability to take collective action is in doubt right now, and it hangs in the balance.
I believe we can act boldly, and decisively, in the face of a common threat. That's why I come here today – not to talk, but to act.
Read
complete text of Pres. Obama's speech here
.
File photo from AP
Speaking before a half-empty hall following rigid security screening by United Nations organizers, Obama repeated the pledge of the US government to cut its carbon emissions "in the range of 17 percent by 2020, and by more than 80 percent by 2050 in line with final legislation."
Under the Kyoto protocol, industrialized countries that have signed on to the treaty are obliged to reduce their emissions by an average of five per cent from 1990 levels between 2008 to 2012. The target of the United States, which has refused to sign the treaty, for 2020 uses 2005 as a base year and falls short of the Kyoto target.
While the Philippines agrees with the 80 per cent reduction target by 2050, the government has advocated "deep and early cuts" in line with scientific assessments of the need to reduce greenhouse gas levels by 25 to 40 per cent of 1990 levels by 2020 to avoid dangerous climate change.
Obama also reiterated the position of the US, currently the world's second largest polluter after China, that "all major economies must put forward decisive national actions that will reduce their emissions" in reference to rapidly growing developing countries such as India.
He echoed the position of western negotiators for accountability in tracking emissions cuts. He also promised US support for financing mechanisms that will help developing countries adapt to the changing climate "if – and only if – it is part of the broader accord that I have just described."
Environment activists quickly criticized Obama's remarks, saying his speech had done nothing to move the negotiations forward.
"President Obama can still save Copenhagen by doing what he called on other leaders to do and give some ground by increasing his commitment to cut global warming pollution. But as it is he crossed an ocean to tell the world he has nothing new to offer, then he said take it or leave it," said Greenpeace US executive director Phil Radford.
"He now risks being branded as the man who killed Copenhagen," he added.
ActionAid's climate change expert in Asia, Raman Mehta, noted that "Obama has said nothing to save the Copenhagen conference from failure. Developing countries have come here to negotiate in good faith but feel they have been cheated and it looks like they will leave empty handed."
Antonio La Viña, dean of the Ateneo School of Government and an adviser to the Philippine delegation, said Obama's speech was not the make-or-break speech that many delegates had expected. "His statements were good, okay, but they were not necessarily inspiring. I've heard more inspiring speeches from President Obama," he said.
"Ang
expectation
kasi kay
Obama, knight in shining armor
na nakasakay ng kabayo
who will save the world with the message and commitments that he'll bring," said Jasper Inventor of Greenpeace, who is also a member of the Philippine delegation.
"Pero pagdating niya, isa siyang knight in shining armor na walang kabayo, walang armor, walang weapon so medyo disappointing, hindi na-reach yung expectations na gusto nating makuha,"
he added.
Instead of sticking to the often-cited principle of "common but differentiated responsibilities" in the United Nations Framework Convention on Climate Change (UNFCCC), the parent agreement of the Kyoto Protocol, Obama pushed instead for "the principle of common but differentiated responses and respective capabilities" in addressing the problem.
The United States is one of the 192 signatories to the UNFCCC, which only encourages countries to bring down emissions to levels that would not cause dangerous climate change and does not specify binding targets.
Assessing the last day of the negotiations, Inventor said: "Generally the world leaders fell far short of what is expected of them and we need to work for the next six months or one year to come up with the target that we would have wanted to come up with in Copenhagen."
– with a report from PIA FAUSTINO, GMANews.TV