Asia Brewery awards Carat four of its fastest growing brands
Asia Brewery Inc, one of the Philippines' leading beverage companies recently assigned Carat Philippines to handle the media investment requirements for four (4) of their fastest growing brands namely, 100 Plus Isotonic Sports drink, Absolute Distilled Drinking Water, Summit Natural Drinking Water and their newest entry into the beer category, Manila Beer.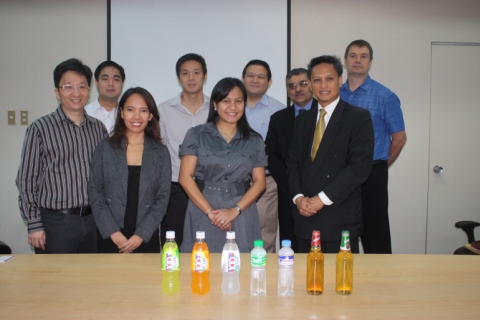 Forging ahead to take a huge slice of the market in the sports beverage and water segments, ABI needed an equally aggressive Media Investment partner to team up with. Carat's young mavericks are expected to pave the way and search for meaningful and effective media ideas to make a mark in these categories.
Also, moving over to Carat is ABI's newest brand in the beer category, Manila Beer. ABI was looking for new insights into the psyche of the beer drinker to ensure a successful launch into the mature beer market. Manila Beer needed to be differentiated not only by product attributes and communications but with the proper choice of media as well. How the message gets to the target market was identified as an effective differentiator. This was the task Carat was entrusted with.
Mike Ochosa, Managing Director of Carat Philippines welcomes the challenge. "Although difficult, competing in the categories these brands are in is exciting and interesting, to say the least. There is a lot to do, a lot to learn and certainly a lot to accomplish. We are confident that our research and planning tools as well as the expertise of our people will be a key component in strengthening the position of the brands assigned to us. We at Carat Philippines are ready to provide the support these brands need to succeed in the marketplace."