Bolts acquire Hugnatan in three-player trade
Meralco Bolts, the youngest franchise in the Philippine Basketball Association, is at the trading table once more.
On Tuesday, the Bolts acquired the services of veteran forward Reynel Hugnatan from the Alaska Aces. The 6-foot-4 forward was picked up by Meralco in exchange for rookie Hans Thiele and Paolo Bugia.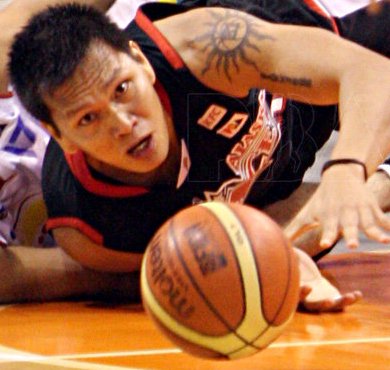 Reynel Hugnatan
The trade was approved by PBA commissioner Chito Salud.
"Yes, that is a fair trade. No team is disadvantaged," said Salud in a text message to GMA News.
Meralco coach Ryan Gregorio confirmed the trade, saying Hugnatan's ability to play physical basketball is the reason why his team took in the multi-titled lefty forward.
"It was a deal that is beneficial for both teams. They (Alaska) need Thiele and Bugia, who are big men with perimeter skills, while Hugnatan will surely be an asset to us because of his solid frame and ability to play physical basketball," said Gregorio in a text message.
Alaska mentor Tim Cone had a more extensive explanation regarding the trade.
"First of all, it brings us salary cap relief and an opportunity to put some deserving players like Brandon (Cablay) and Mike Burtscher on the active roster. We've also felt that both Thiele and Bugia are Triangle-like players and have the potential to really succeed in the system," said Cone, the winningest coach among active bench tacticians in the PBA.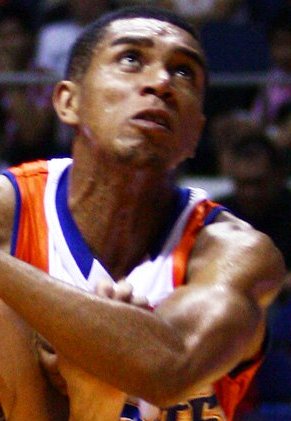 Hans Thiele will infuse young blood to the Alaska Aces.
Hugnatan played for two PBA champion teams. He won a title with the Coca-Cola Tigers as a rookie in 2003, then became part of the Aces' championship teams in the 2006-07 and 2009-2010 import-laced conferences.
Thiele, a mobile, 6-foot-5 center/forward, will be playing for his third team this early in his career. The undrafted newcomer was picked up by Barako Bull before the start of this season's Philippine Cup. He showed a lot of promise but was shipped to the Bolts for burly forward Dennis Daa.
Bugia, a league journeyman who was picked up by Rain or Shine early this season, has been involved in another trade for the second time in less than a month.
He was part of the package in the multi-player, three-team trade last January 20. That trade involved Baguia, Sol Mercado and Erick Rodriguez, who went to the Bolts, Jay-R Reyes and Reed Juntilla to Air21, and Ronnie Matias, Beau Belga and Ronjay Buenafe plus future picks to Rain or Shine. -
KY, GMA News