Bawal magyosi dito: Where cigarettes can't be lit or sold
The world is shrinking for smokers, with a growing number of places that are off limits to them and the increasing determination of authorities to enforce the rules. The following are various kinds of places where no-smoking rules apply, and what the rules are.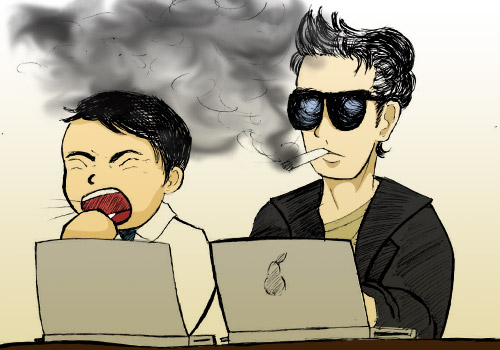 Kung nasa opisina, magyosi lamang sa mga designated open areas.
PRIVATE WORKPLACEProvision:
Section 6, Republic Act 9211
Coverage:
All enclosed places that are open to the general public, private workspaces
Exception:
Separate open space designated as smoking area, with proper ventilation
Penalty for Violators:
Up to P10,000; revocation of permits of business, company, or building
Where to report violations:
Building Officer of the local government
Occupational Safety and Health Center of the Department of Labor and Employment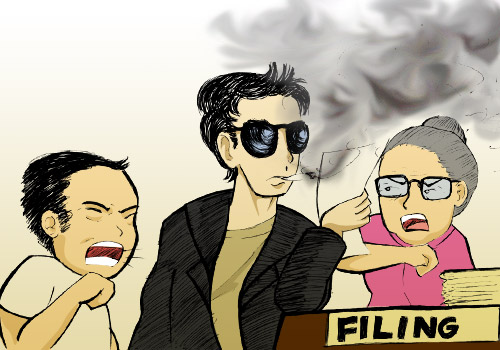 Ang mga opisina ng gobyerno ay magdedesignate din ng open smoking areas.
GOVERNMENT PROPERTYProvision:
Civil Service Commission Memo Circular 17, series of 2009
Coverage:
All indoor, shaded, enclosed, or confined areas of government agency premises, buildings, and grounds.
Exception:
An open space, not larger than 10 sqm, in an outdoor area, designated as smoking area.
Special provision:
No smoking area will be designated in the premises, buildings, and grounds of government agencies providing health and education services such as hospitals, health centers, schools and universities, among others.
Penalty for Violators:
Reprimand, suspension, or dismissal for any government personnel found smoking in government premises
Where/how to report violations:
Hotlines 951-2575; 951-2576; 932-0111
Text: 0917-TextCSC (09178398272)
Type SMOKING/
/// (send a photo if possible)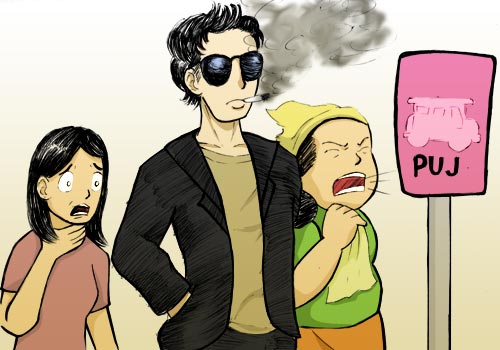 Bawal magyosi sa lahat ng pampublikong sasakyan, sakayan, at waiting shed.

PUBLIC UTILITY VEHICLES and TRANSPORT TERMINALS

Provision: LTFRB Memo Circular 2009-36

Coverage: All public utility vehicles and public transportation terminals

Other Requirements: "No Smoking" signs should be prominently placed in terminals and public vehicles.

Owner, administrator or manager of terminals should ensure all passengers abide by the no-smoking rule.

Drivers should ask smoking passengers to get off the vehicles.

Penalties for Violators:
1st Offense:
Fine of P500 per month for failure to post "No Smoking" signages.

2nd offense:
Fine of P5,000 and suspension of the Certificate of Public Convenience

3rd offense:
Fine of P10,000 and cancellation of the Certificate of Public Convenience

Where to report violations:
Land Transportation and Franchising Regulatory Board, telephone 925-7194. Provide the license plate of vehicle or the location of the terminal.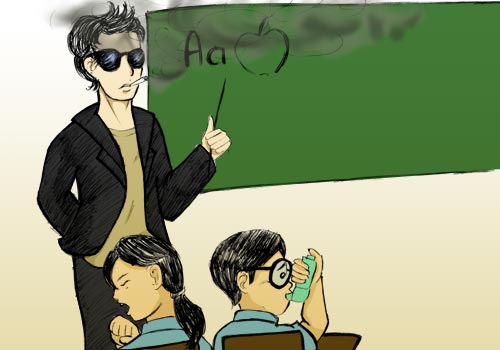 Bawal magtinda ng yosi malapit sa mga paaralan at iba pang lugar na madalas puntahan ng mga menor de edad.

SCHOOLS and CENTERS OF YOUTH ACTIVITY

Provisions: Sections 10 and 17, Republic Act 9211

Coverage: Selling and advertising cigarettes is prohibited within the 100-meter perimeter of schools, public playgrounds, or other facilities frequented particularly by minors.

Other Requirements: Colleges and universities are enjoined to reject tobacco industry contributions, as this is a form of advertising that influences the young to smoke.

Where to Report: Violations of Sections 10 and 17, to the Office of the Mayor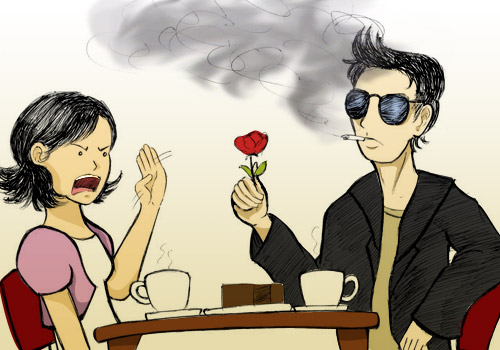 Bawal magtinda ng yosi malapit sa mga paaralan at iba pang lugar na madalas puntahan ng mga menor de edad.

RESTAURANTS, MALLS, and OTHER PUBLIC PLACES

Provision: Sections 5 and 6, Republic Act 9211

Coverage: Restaurants and conference halls, all enclosed places that are open to the general public.

Exception: Separate open space of outdoor areas designated as smoking area, with proper ventilation
Or designated smoking rooms that are fully enclosed (like an aquarium)

Penalties for violators:
Fine of up to P10,000
Cancellation or revocation of business permits and licenses to operate

Where to report violations:
Office of the Mayor
Building officials of the local government

Compiled by Newsbreak.ph
Illustrations by Analyn Perez