St. Scholastica's College sits 18th president on its 105th year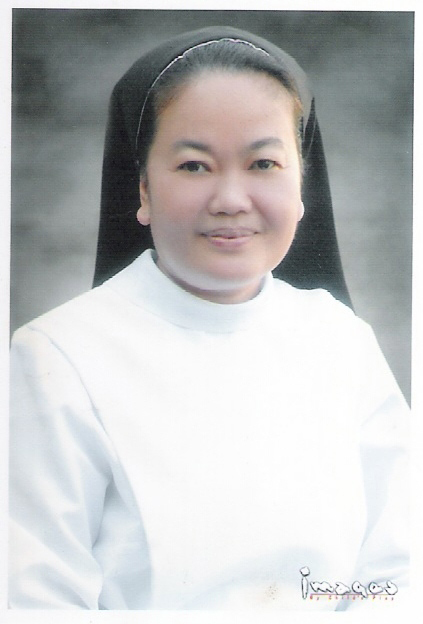 Sr. Mary Thomas Prado has been installed as the 18th president of St. Scholastica's College-Manila.
Sr. Mary Thomas Prado, OSB, has been chosen as the 18th president of the St. Scholastica's College-Manila following the installation rites held last Saturday, August 6 during the Eucharistic celebration.
Sr. Mary Thomas has undergraduate degrees in Medical Technology and Psychology; a graduate degree in Psychology; and, a post-graduate degree in Theology from the University of Negros Occidental, Recoletos; Gregorian University in Rome; and, Catholic Theological Union in Chicago, U.S.A.
She held the posts of Vice President for Academic Affairs (VPAA), Dean of Graduate School, and Dean of College prior to her appointment to the Office of the School President.
St. Scholastica's College, Manila (SSC Manila) was founded by five (5) German Sisters on September 14, the Feast of the Exaltation of the Cross.
Mothers M. Ferdinanda Hoelzer, Petronilla Keller, Crescentia Veser, Winfrieda Mueller, and Novice Alexia Ruedenauer (who also became a Mother Prioress) started their first school in 1906, which was a windowless wagon-shed located along Moriones Street in Tondo. Their first "enrollees" were six (6) girls and two (2) boys from well-off families, and fifty (50) more boys and girls comprising the "Free School."
Over a century later, SSC Manila made history over and over with thousands of students and a host of reputable names for its alumnae.
The School, through Sr. Baptista Battig, OSB, pioneered the country's first Conservatory of Music in 1907 (now known as the SSC Manila's School of Music); introduced "Education for Justice," which spoke highly of the School's call for social awareness and opportunity equitability in 1975; opened the first Institute for Women Studies in 1985 in relation to women issues, rights, and empowerment; established an eco-feminism model farm in Mendez, Cavite City on that same year; celebrated 100 years of quality education and a vast network of notable graduates in 2006 recognized locally and internationally; hailed by the National Historical Institute as a "National Historical Site" on 2007; and, reinforced its footing as "A WOMEN'S COLLEGE FOR WOMEN LEADERS" in 2009.
To date, the School offers a wide array of collegiate and graduate degree programs through the School of Accountancy; the School of Arts & Sciences; the School of Business Administration; the School of Music; and, the Institute of Catering Management & Hospitality Technology (I-CATHY).
Go to comments