Jay Park stars in MTV concert in Manila vs human trafficking
Fans of Jay Park will get the chance to see the Korean Pop sensation when he takes center stage for a cause at the MTV EXIT Live in Manila Concert on October 29.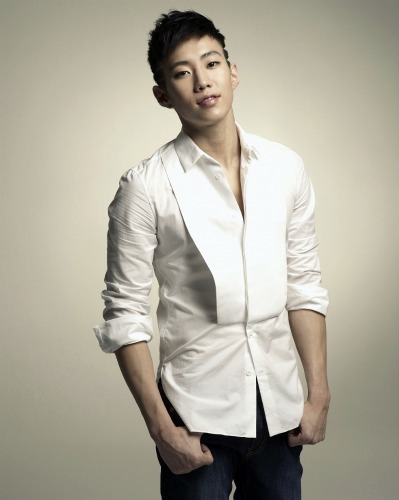 Jay Park will perform at the MTV EXIT free outdoor concert against human trafficking. Photo courtesy of MTV EXIT
The free outdoor concert is part of MTV EXIT (End Exploitation and Trafficking), a campaign to raise awareness and increase prevention of human trafficking.
The United Nations defines human trafficking as "the recruitment, transportation, and receipt of a person for sexual or economical exploitation by force, fraud, coercion, or deception" in order to make a profit. The UN estimates that at any one time, there are 2.5 million trafficked victims in the world, with the majority of these victims in Asia and the Pacific.
Defined as modern day slavery, human trafficking is the second-largest illegal trade after drugs, with criminal traffickers earning over US$10 billion every year through the buying and selling of human beings. MTV notes that victims are often young men and women who are guilty only of wanting a better life.
"MTV EXIT is a campaign about freedom — about our rights as human beings to choose where we live, where we work, who our friends are, and who we love. Most of us take these freedoms for granted, but hundreds of thousands of people throughout the world have had these basic human rights taken away," according to the company's official website.
Aiming to address its generally young audience, MTV EXIT has produced several television specials to promote awareness about human trafficking. Among these are MTV documentaries like Sold: An MTV EXIT Special presented by Lara Dutta, Traffic: An MTV EXIT Special, presented by Lucy Liu; and Inhuman Traffic, presented by Angelina Jolie. They also have short films, public service announcements, animated drama, and music videos about the topic.
The campaign was launched in Europe in 2004 and expanded across Asia in 2007. In the Asia-Pacific region, the campaign is produced by the MTV EXIT Foundation in partnership with the U.S. Agency for International Development (USAID) and the Australian Government's Agency for International Development (AusAID).
The live concerts are another way of reaching out to the youth to promote awareness about human trafficking. MTV EXIT has held 26 concerts across Asia over the past two and a half years, including events in Thailand, Laos, Cambodia, Nepal, Taiwan, the Philippines, Vietnam, Indonesia and Timor-Leste.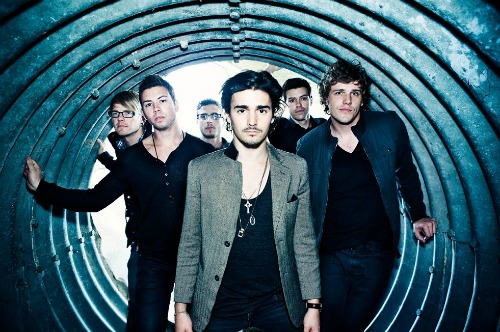 Californian alternative rock band Evaline will perform at MTV EXIT Live in Manila on October 29. Photo by Joseph Llanes
The upcoming concert is the second in the country, and will feature the Philippines' top artists. It will also include the Californian alternative rock band, Evaline, who has recently supported major acts such as Coldplay, My Chemical Romance, and Linkin Park.
Headliner Jay Park was previously known as the frontman of Korean band 2PM. He has collaborated with Shorty Jang-goon and Ye-eun of the Wonder Girls for the song "Jeong" featured on the KBS miniseries Conspiracy in the Court.
"We are thrilled to be coming back to continue our campaign against human trafficking in the Philippines," said Matt Love, MTV EXIT's Campaign Director, in a news release. "After our successful 2009 tour of the Philippines, we are excited to be bringing together some fantastic artists to inspire youth to join the fight to end human trafficking."
MTV EXIT and the Visayan Forum Foundation will also be hosting a National Youth Summit for the Movement of Anti-Trafficking Advocates in the week before the concert. -
CGL/YA, GMA News
For more information visit www.mtvexit.org