Fitness First Alabang now a Platinum Club
Good news to all the fitness enthusiasts out there! Fitness First, the world's largest health and fitness group has upgraded its Alabang Club to a Platinum Club that offers no less than truly world-class fitness club experience. The new and improved Fitness First Platinum Alabang was launched this October 2011.
Members of the elite Fitness First Platinum Club nestled in the vibrant retail area of Westgate Alabang will be in for a treat. Encased in glass windows and three-storey high, the gym provided a relaxing view of the Emerald City of the Philippines. They will also be acquainted with its high-end Technogym equipment and upgraded Cycling Studio.
Members will also get to try the Fitness First's Freestyle Workout – the newest Personal Training program composed of workouts such as S-X or Suspension Exercise, ViPR, and Kettlebell. Alabang Platinum is the first among all Fitness First clubs to offer these exciting programs.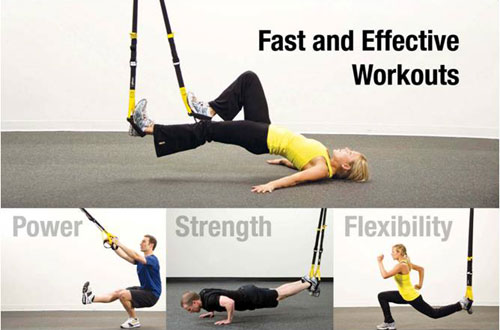 Developed by a former US marine in the absence of conventional workout equipment in the field, the suspension trainer helps develop core body strength while reducing the chance of injury. It allows users to use their own body weight in performing exercises for improving strength, balance, cardiovascular coordination, core stability, and flexibility.
ViPR stands for (Vi)tality, (P)erformance, (R)econditioning. It is a workout that uses evolved training tools to foster purposeful motion and blend strength training with functional training and movement.
This pipe-like tool is used for whole body workout and is more effective than traditional weight training.
Resembling a cannonball with a handle, the Kettlebell used to be a part of the conditioning training of the Russian military. It combines cardiovascular, flexibility and strength training as it enhances body awareness. It is also excellent for wrist strength and stabilization and is unique for the swing series.
Aside from these intensive programs, guests may also try Hot Flow yoga in Alabang Platinum's new heated mind and body studio. Practiced in a 37 degree heated room, Hot Flow is an exhilarating workout which builds physical coordination and mental focus. Ideal for those ready to challenge their
fitness level, this popular group exercise class is perfect for those seeking strength and flexibility not only for the body, but the mind and spirit as well.
Fitness First Platinum Club gives its members the total first-class workout experience. They can now expect more intense, more focused and more personal training using the newest workout equipment and guided by the finest Fitness First instructors.
Mark Ellis, Fitness First Country Manager says, "Only certified instructors are allowed to teach at Fitness First Platinum to ensure professionalism and high quality instruction in the group exercise classes. What sets a Platinum Club member apart from a regular club member is the premium service and first-class facilities," he adds.
"Our goal is to provide comfort and convenience to our members whenever they go to our clubs. To do this, we offer readily available workout clothes and hand and bath towels to our members. Various personal toiletries are also provided in the locker room," explains Derren Saunders, Fitness First Alabang Platinum Club General Manager.
On top of these, Fitness First boasts of dedicated trainers, nutritionists and staff who have a passion for wellness. Fitness First Alabang as a pioneer branch celebrating its 9th year anniversary certainly illustrates that.
Pioneer staff Anle Maderazo-Almeida, 30, Learning & Development Manager, Fitness First Philippines shares, "At Fitness First, you get to customize your experience. If you do more than what is expected of you, you get rewarded. It's a place where you can find who you want to be." She narrates that the
supportive and dynamic workplace atmosphere made her to stay with the company for over nine years. "The management genuinely listens to its people, and implemented an open door policy that made me feel free to express myself. We were constantly innovating for efficiency and for keeping up with the new industry trends and for serving our clients better."
Rency Magsino-Caga-anan, 31, has been serving as Nutritionist for Fitness First Alabang since 2003. She met her closest friends in Fitness First Alabang, and the branch would always have a special place in her heart.
Aside from encouraging a family feel within the company, Fitness First also enhances the relationships of its members who mostly sign up with their friends and family. Most of them include a trip to the gym as part of their bonding activity.
Jomar Visda, 34, pioneer fitness instructor said that it was amazing to see the transformation of his clients. "Alberto, a 'Fitness First New You Achievement Award' contender, changed from being a reserved person to a handsome superman look-alike," he shares.
Even Magsino-Caga-anan agrees that it was inspiring to witness members coming to Fitness First and seemingly blooming into a different person. Happy to be a part of that transformation, she left the following reminder, "As we say here in Fitness First, be yourself - only better!"
Fitness First is the largest privately owned health club group in the world with over 540 Fitness First clubs worldwide reaching over 1.4 million members in 21 countries. In the Philippines alone, there are 18 Fitness First clubs with over 50,000 members. (
Press Release
)
Go to comments