'ORAS NA,' a GMA News and Public Affairs Special this Sunday
Impossible scenarios or glimpses into the near future? This year, GMA News and Public Affairs embarks on its biggest environmental project.
ORAS NA
, hosted by Richard Gutierrez, takes us to places where there is significant visual evidence to suggest that time may indeed be running out for the resources that provide our most basic needs.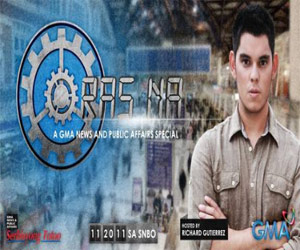 An ambitious production that took many months in the making,
ORAS NA
captures potential clues to what experts believe are crucial deadlines of our generation, and illustrates how each passing moment of human existence can either lead to the planet's degradation or to its conservation.
Today, only 8% of the country's original forest cover remains untouched. At the current rate of deforestation, it is not surprising that by the year 2025, local experts say that the country's old growth forests would be wiped out, twenty five years ahead of the worldwide deadline of 2050.
In Surigao del Sur, logging continues despite a moratorium declared in February of this year. An old lauan tree, about 30 feet tall, took decades to grow. But actual footage reveals that the same tree can be cut down by a chainsaw in mere minutes.
Freshwater is another valuable yet diminishing resource. By 2025, it is feared that only a fraction of the current clean water supply will be available to each individual. And while the 2025 deadline may seem distant to some, there are communities today that already know what it is like to thirst after this precious human need.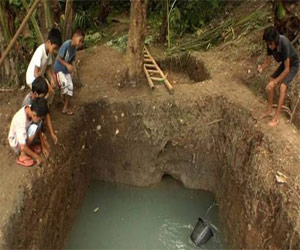 In Bohol, time lapse cameras capture a community's hard work as they manually dig a well which will serve as their town's reservoir. While it takes the villagers five days to break ground with water, up to 50 million liters of water are wasted every day in Metro Manila households alone.
The journal Science published a study indicating that by 2050, there will be a fisheries collapse due to over harvesting and destructive fishing. Yet even today, forty years ahead of that deadline, there are places in the country that are already feeling the crunch.
General Santos City, once the fourth largest tuna exporter in the world, faces a tuna crisis. Several tuna plants that supply canneries were closed down due to the dwindling fish population.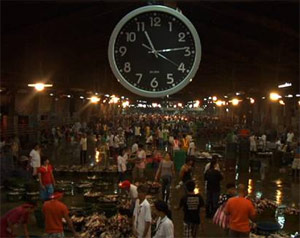 Many fishermen no longer catch tuna from Philippine seas but from farther boundaries such as Indonesia. And even in Navotas, home to the largest fish port in the country, fishermen and traders admit that the catch is growing smaller and smaller.
A thought-provoking documentary from the same News and Public Affairs team that brought you Signos, Wildlife for Sale and the multi-awarded Planet Philippines, ORAS NA is a documentary that seeks to find the answers to some of the most important questions of our time. Is it possible that everything could run out? And how much time do we really have to avert the deadlines?
Don't miss this important television event.
ORAS NA
, hosted by Richard Gutierrez, premieres November 20, 9:45 p.m. on GMA-7. –
GMA News