'December Project' trio, DLSU Lipa lad rule Manila Game Jam 2012
Under 48-hour time pressure, 191 Filipino game developers gathered at two Metro Manila campus sites over the weekend and churned out 41 piping-hot new computer games in a 48-nation challenge with at least 11,000 cyberspace gladiators huddled in 247 separate sites worldwide.

A jury of three highly-respected experts evaluated each Manila Game Jam output. The judges awarded top honors to the 'December Project' trio of Kristian Mitra, Edward Michael Atienza, and Jay Gavarra — who worked out of the University of the Philippines ITTC hub — while the second place plum went to Roan Contreras of Tanauan, Batangas and De La Salle – Lipa.

"The brief time span is meant to help encourage creative thinking to result in small but innovative and experimental games," Global Game Jam (GGJ) organizers said in their invites to developers.
Toward the end of the 48 hours, the Mitra-Atienza-Gavarra triumvirate created
Enclosure: The Infinite Hues
, which is a puzzle game the object of which is "to collect streams of colors by pulling them in a loop." To complete a level, the player collects multiple streams and combines colors to create new ones or form a snake-like loop. They used Html5, Java, JavaScript and Flash.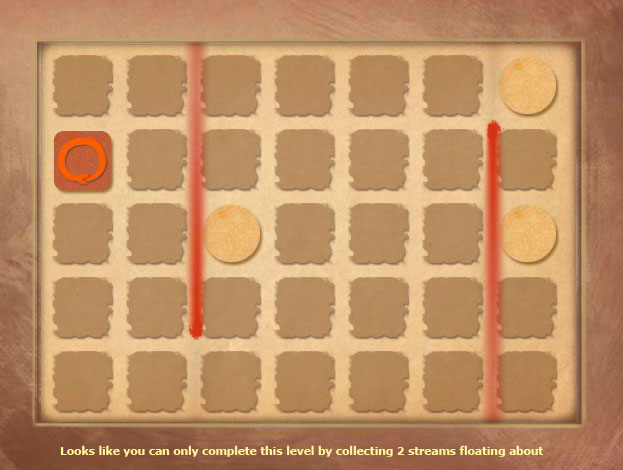 Contreras'
Cursed Steps
— a horror platform game — also had the serpent element in it, but limited to snake eyes because while moving through its levels, the player must strive to "escape the snake's cursed vision" as a ring spins around.
Cursed Steps' instructions are simple: "Use the left/right arrow keys to move and "Z" to jump," and once the ring spins to its original position, the player "dies" but there is life after death because the grave is the path to the next level. This game is Windows-based and built with Game Maker (Game Maker 8 or later required).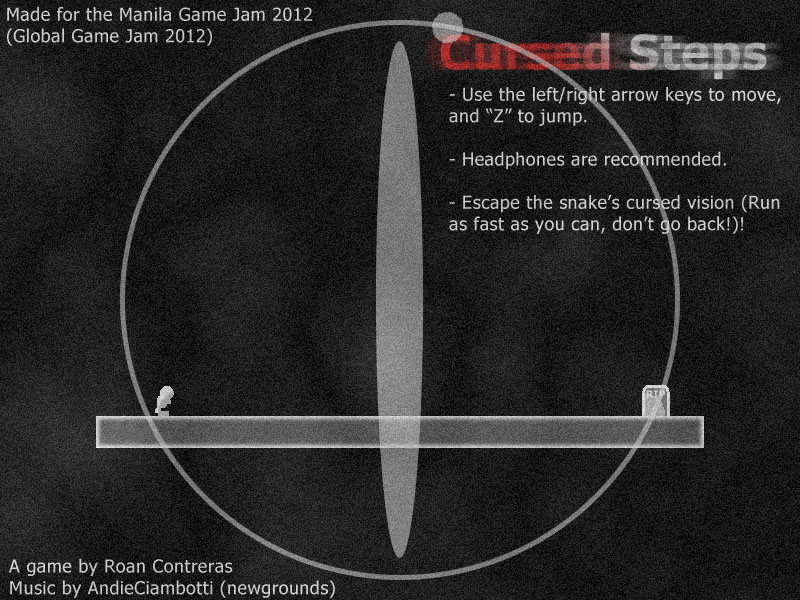 The competitors retain all intellectual property rights to their creations. When they joined the GGJ, they agreed to a
Creative Commons
, share, alter, no sell license. Creative Commons, share, alter, no sell license.
Aside from Enclosure: The Infinite Hues and Cursed Steps, the judges also gave awards to the creators of Soul Dragon, Dragon Orb, and You Again?.

The Best Java S40 Game award went to Someone Like Me. Dragon Orb also won Best Windows Mobile Game, and Soul Dragon was Best Unity Game.
Open source

The GGJ started in 2009 with the goal of getting game developers together to make video games, or even non-digital games like a board games and card games.

"Participants rapidly prototype game designs and hopefully inject new ideas to help grow the game industry," organizers said.

"The GGJ is open source, hardware & software agnostic...We encourage people to try out new ideas and push themselves, within reason. We also strongly encourage participants to remember to eat and sleep, to stay at their best!" they added. — RSJ, GMA News