Pope Benedict appoints new Leyte archbishop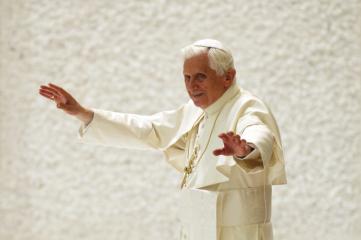 Pope Benedict XVI. Pope Benedict XVI waves as he leaves after his Wednesday general audience in Paul VI hall at the Vatican February 22, 2012. REUTERS/Giampiero Sposito
Pope Benedict XVI on Saturday named a bishop from the Diocese of Dumaguete as the new head of the Archdiocese of Palo in Leyte province in the Eastern Visayas.
The Catholic Bishops' Conference of the Philippines said Benedict XVI named Bishop John Du, 57, as archbishop of Palo.
"(Du) will now take the title of Archbishop-designate ahead of his official installation soon, succeeding Archbishop Jose Palma who was transferred to the Archdiocese of Cebu in October 2010," the CBCP
said
.
Papal nuncio to the Philippine Archbishop Guiseppe Pinto relayed the news of the appointment to CBCP spokesman Msgr. Pedro Quitorio III.
Du was born on Oct. 18, 1954, in Bantayan, Cebu. He was ordained on June 1, 1979.
The late Pope John Paul II appointed him Auxiliary Bishop of Cebu in 1997. Du was appointed Bishop of Dumaguete on April 21, 2001.
Du is the CBCP's treasurer and chairman of the CBCP Pension Plan. — ELR, GMA News