Google doodle pays tribute to Cubism artist Juan Gris
Search giant Google on Friday paid tribute to Cubism artist Jose Victoriano Gonzalez-Perez – a.k.a. Juan Gris – with a Cubism-themed doodle.
Visitors to Google's
home page
were greeted with a doodle that marked Gris' 125th birth anniversary.
As in the past, clicking on the doodle will take the visitor to a Google search results page for "Juan Gris."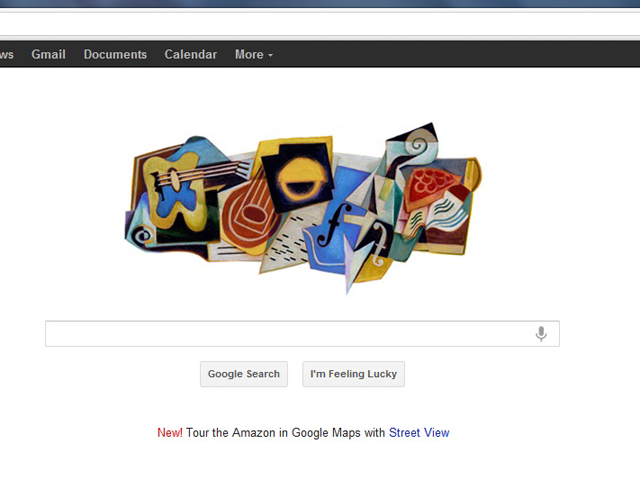 A screenshot of a Cubism-themed doodle by search giant Google to honor Cubism artist Juan Gris on his 125th birth anniversary. GMA News
Gris was born March 23, 1887. He was a Spanish painter and sculptor who lived and worked in France most of his life.
His works were closely connected to the emergence of Cubism, an innovative artistic genre.
Gris studied mechanical drawing at the Escuela de Artes y Manufacturas in Madrid from 1902 to 1904, during which time he contributed drawings to local periodicals.
From 1904 to 1905 he
studied painting
with the academic artist José Maria Carbonero.
In 1924, he first designed ballet sets and costumes for Sergei Diaghilev and the famous Ballets Russes.
Gris articulated most of his aesthetic theories during 1924 and 1925. He delivered his definitive lecture, Des possibilités de la peinture, at the Sorbonne in 1924.
Major exhibitions of Gris took place at the Galerie Simon in Paris and the Galerie Flechtheim in Berlin in 1923, and at the Galerie Flechtheim in Düsseldorf in 1925.
But after October 1925, he was frequently ill with bouts of uremia and cardiac problems. He died on May 12, 1927, at age 40.
— LBG, GMA News