Dance review: Ballet is anything but boring in 'The Sleeping Beauty'
Having gone to an all-girls school for more than a decade, I knew girls who had been dancing since they were little. While I envied their posture and flexibility, I was never drawn to watching them dance, whether rehearsing or performing.
And so as I grew older, I saw very few dance performances, and a lot fewer ballets. In fact, it's safe to say that the only ballet I've watched from start to finish is Ballet David Campos' "The Sleeping Beauty," which ran at the Cultural Center of the Philippines from March 22-25.
"Don't read the program; you will enjoy more," Campos told reporters at a press conference on March 15. With a special set design and an almost cinematographic approach, Campos was confident that the audience would have no trouble following the story.
For the new generation
At first, I imagined the special set design meant impressive lighting and props, but as I discovered, they weren't kidding when they said cinematographic.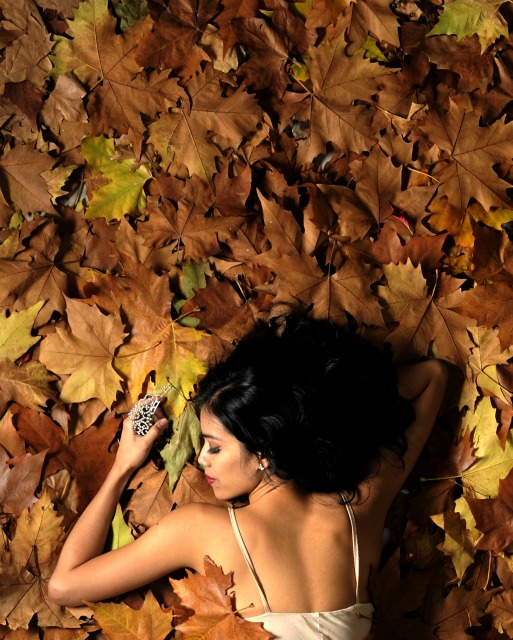 Filipina ballerina Elline Damian plays Aurora in 'The Sleeping Beauty. Photo courtesy of Instituto Cervantes
From the first few seconds of the ballet, I could tell that I was the type of audience Campos may have had in mind when he decided to re-imagine Sleeping Beauty, where he explains what happens to Princess Aurora after she falls asleep with a spell. Campos said that the new generations have trouble understanding the classics, but they will have no trouble understanding his version.
"Let's take this fantastic idea of classic repertoire and let's do something more... The essence is there for the new generation," said Campos.
There were no dull moments in "The Sleeping Beauty." The story was told using both stage and film, sometimes separately and sometimes combined. The audience loved it when the fairy greeted everyone "Hola!" using her magic wand, and it seemed the applause was never-ending.
The backdrops were breathtaking without distracting the audience from the dancing, which really was the highlight of the show.
I always have difficulty appreciating stories that are told with few words, but in this case I could see how the plot unfolded with each dance, and I could see how much effort each dancer put into every single movement. It became clear to me that when Campos said "art is an expression of your soul," it wasn't just mumbo jumbo, but the truth.
"As artists we always strive for perfection, but we always feel that we never attain it. Every day is like a battle," said Filipina ballerina Elline Damian, who plays a lovely and charming Princess Aurora. Whether swinging in the woods, asleep on a bed of autumn leaves, or confused in a big city, Damian's Sleeping Beauty is flawlessly princess-like even when she is flustered.
Another wonderful thing about the ballet is its sense of humor, which successfully debunks the idea that ballet is boring.
Normally, I would begin to daydream 15 minutes into a ballet, but in this case, I was enchanted for the entire two hours. I liked how a classic fairytale was both familiar and strange at the same time, and how it made me want to reread the story as well as get others to watch this version. The special effects, the dramatic lighting and the bits of humor made "The Sleeping Beauty" easy to follow for first-timers, as well as pleasantly surprising for those who grew up with the Disney version, or even for those who love Tchaikovsky's ballet.
"I didn't touch these ballets just because I wanted to do something different," said Campos, whose retelling of "The Sleeping Beauty" was fresh, sweet, and of course, beautiful.
Filipino dancers
"We have artistic talent as much as the Spanish also have," said Ballet David Campos Associate Artistic Director Irene Sabas, who is married to Campos. The two met more than 30 years ago at the Royal Ballet of Flanders in Germany.
In 2004, Campos was able to get a work permit for his artists, allowing Damian, Gallinera, and Espejo to join the company. "For the first time, I could contract dancers not just for one performance. I need dancers to work with me and grow with me so I get inspired," said Campos.
"I'm so happy to be able to reach this point in my life... There's a very big part of the Filipino that's still not known in the world. It was something very important for me to be able to project this image, the artistic part of the Filipinos," Sabas said. –KG, GMA News