'Banda Rito, Banda Roon' at the CCP
Symphonic bands from all over the country converge at the Cultural Center of the Philippines in the Banda Rito, Banda Roon CCP 2012 National Symphonic Band Festival on April 10-14, 2012.
Concerts are scheduled on April 10-13, 2012 at 8 p.m.at the CCP Tanghalang Nicanor Abelardo. On April 14, a grand marching band parade is slated at 4 p.m. at the CCP Complex Grounds to be followed by the closing concert at 7 p.m. at the CCP Tanghalang Nicanor Abelardo. The Festival is presented by the CCP in cooperation with PhilBanda.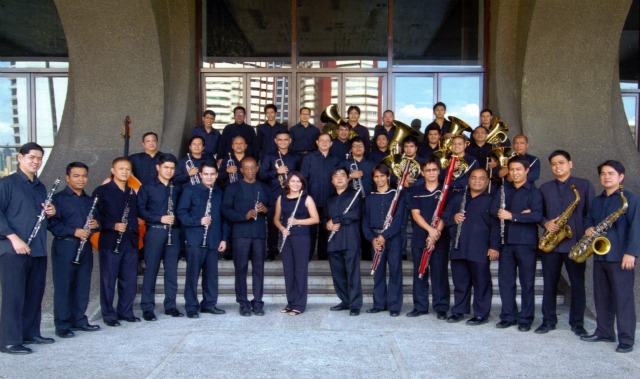 The Festival is presented by the CCP in cooperation with PhilBanda.

Participating in the Festival are the Hiyas ng Bulacan Brass Band, Angono Wind Ensemble, Santo Tomas Community Band of Sto. Tomas, Batangas, Bukidnon State University Band, Baguio City National High School Special Program in the Arts Band, University of Santo Tomas Wind Orchestra, University of the Philippines Symphonic Band, Philbanda Wind Orchestra, Pasay Composite Band, and the International School Manila Symphonic Band.
Other bands expected to join are the Banda II Cabiao, Nueva Ecija, Philippine Youth Symphonic Band, Citizen Brigade Band of Dasmarinas, Cavite, Philippine Coast Guard Symphonic Band, Philippine Navy Band, Philippine Army Band and the Philippine Air Force Band.
Band workshops will be held on Wednesday, April 11, 2012. Japanese band expert Satoshi Yagisawa will conduct a Symphonic Band Conducting Workshop for Conductors from 9:30 am - 12 noon at the CCP Main Theater. Four simultaneous sessions of band instrumental playing workshops shall take place from 2 – 5pm. Internationally renowned Canadian clarinettist Stephen Fox will conduct the Woodwind Workshop while the Philbanda Wind Orchestra will conduct the Percussion, Low brass and High brass Workshops.
Registration fee for the Band Conducting Workshop is P100 and for the Woodwinds, High Brass and Low Brass Workshops is P50.00. Limited slots for the workshops are available on a first-come-first-served basis. For reservations contact Mia Ramos at 832-1125 loc. 1605, or email ccp.artist.training@gmail.com
Ticket prices for the band performances are set at P600 for Orchestra Center and Parterre Boxes, P500 for Orchestra Sides and Lower Boxes, P400 for Upper Boxes, P300 for Balcony I and P200 for Balcony II. Discounts are at 50% for students, 20% for Seniors, Government and Military Personnel and Persons with Disabilities and 10% for Members and Subscribers.
For inquiries, please call: Performing Arts Division (832-1125 local 1600-1601), telefax 832-2314, CCP Box Office (832-3706, 832-1125 local 1409), Ticketworld (891-9999).
Press release and photo from Cultural Center of the Philippines