Movie review: Nostalgic over 'Titanic' 3D
There are some movies that badly need 3D to make up for lack of "depth" so to speak. There are also movies that don't even need 3D to start with but hey, they have the extra dollars to burn so we back off. But there are also films that manage to get dusted off my imaginary vault of classic films, and instead of being clipped carefully into a traditional projector, they enter an ultra modern film laboratory to be re-engineered and meet the call of the modern era.
And that was exactly what James Cameron did with $18 million to convert the film "Titanic" into 3D in time for the 100th-year anniversary of the ship's sinking on April 15.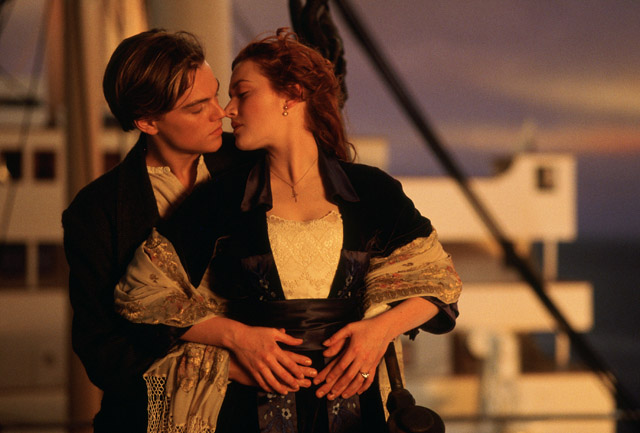 Leonardo DiCaprio and Kate Winslet as Jack and Rose Photos courtesy of 20th Century Fox

All right, "Titanic" was produced in 1997, hardly a bygone era, but forgive me for being nostalgic with "Titanic", the first time my parents allowed me to watch a movie with my friends back when I was a pig-tailed, wide-eyed girl. Fifteen years ago, watching "Titanic", I felt a little bit like Rose who stepped out of a carriage to see the ship for the first time, but unlike her reaction, I was impressed with the long line, standing room, and yes, even the sticking silhouette heads in my way. By the time the credits rolled, the theme song "My Heart Will Go On" was ingrained deep enough in my subconscious to make me have a lifetime of intermittent last song syndrome.

Though some of the people of my generation remember only the cheesy parts (that now they cringe from), I remember "Titanic" just as it was called by the publicists years ago—the greatest movie ever made. And not only because that time, it was the most expensive (at $200 million dollars, which is now the budget of a Hollywood B-movie). Besides capturing a historical tragedy of the Titanic in 1912, the film showed Cameron is a genius for adding a Romeo and Juliet twist into the mix with Jack and Rose, played by Leonardo DiCaprio and Kate Winslet, respectively. I mean everyone knew Titanic was going to sink, but the heftier question was: are the lovers going to live?
Revisiting "Titanic", I was also able to see the film with a new lens. Mind you, I was not referring to the 3D glasses. Fifteen years ago, I was too young to genuinely appreciate how "Titanic" was used to represent society back then (and until now I believe)—the luxurious, first-class accommodations of the affluent contrasted with the bare and humble decks where the third-class citizens bunked. "Titanic" also represented power, and with power, greed and ambition overpowered man, especially the ship's managing director Bruce Ismay, who insisted on increasing the ship's speed to break a world record. But at the film's and the ship's breaking point, the poor were left to die, while the rich sat, watched and trembled in their spacious, "first class" boats a few meters away. I wish Cameron added a 3D of a shark eventually gobbling them up; that would have been fun.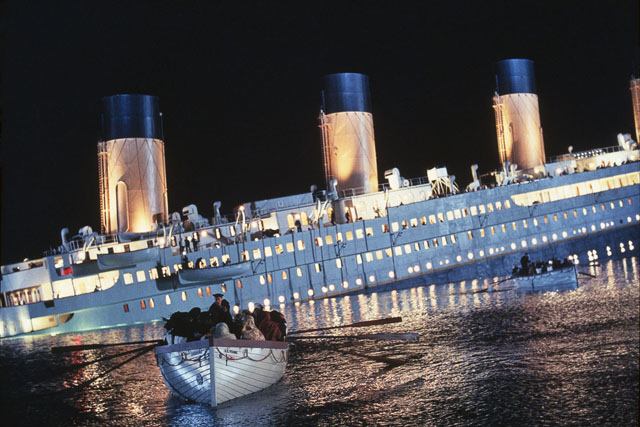 It took $18 million to convert the film "Titanic" into 3D in time for the 100th-year anniversary of the ship's sinking on April 15.
Though a really spectacular film, "Titanic" is far from being perfect. Viewers like me who are allergic to trite and mushy lines might find the script lacking in versatility. Consider the older version of Rose Dawson spewing lines like "Titanic was called a ship of dreams and it was. It really was." Some of the things a 3D conversion, now an emerging trend among old classic films in Hollywood, cannot fix.
But what 3D did to "Titanic" was to make the movie larger than life. There's the scene where the robot camera pokes around the wreck of the ship, causing the debris to come flying by in front of my eyes. There's also the shot of the Titanic almost sailing out of the big screen. But mostly, the 3D enhancement separated the foreground and background planes, notably during the sinking scenes. Other than that, don't expect water splashing at you or Kate Winslet naked in 3D.

So are these enough to make you watch "Titanic" in 3D? Well actually, no.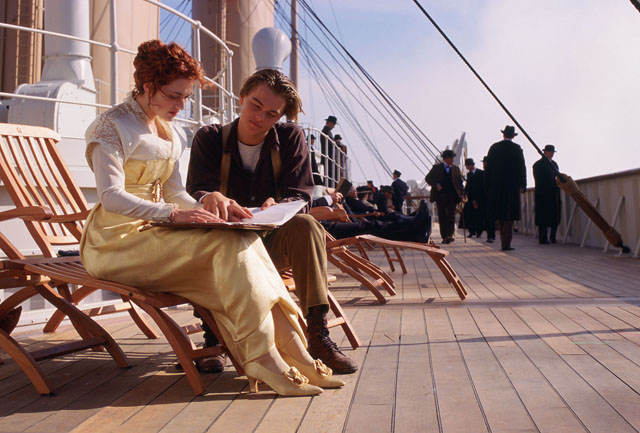 "Titanic" in 3D made the movie larger than life.
A movie like "Titanic" did not need 3D enhancement in the first place. As it is, no other movie can blend classic storytelling with a spectacle of a disaster movie better. And "Titanic" does this with a societal message that rings true even 15 years after its first sail in the cinemas.
So what's stopping you from popping that disc on the DVD player, sitting cross-legged on your couch with a bowl of popcorn in hand? For the "younger" generation, see how really good films were made (your teenybopper or special effects movies are bad examples) and if the film still seems too old-fashioned for you, there's the 3D factor to egg you on.
For those who watched it on the big screen in 1997, watch it again, like me, for the nostalgia and for the added "depth" by finding new meanings and texts in the film and perhaps, to try to cure that incorrigible last song syndrome.

For these, "Titanic" deserves another trip to the big screens. –KG, GMA News

Alina R. Co is a television writer and producer for various local and international channels. She also voices commercials, plugs and AVPs as a sideline and hobby. She is currently finishing her masteral degree in Ateneo de Manila University, solving communication curiosities and dilemmas. The views expressed in this article are solely her own.