Biography: Kate Middleton
KATE MIDDLETON'S BIOGRAPHY
AIRS ON THE 1st ANNIVERSARY OF THE ROYAL WEDDING
SUNDAY, APRIL 29: 9:55 PM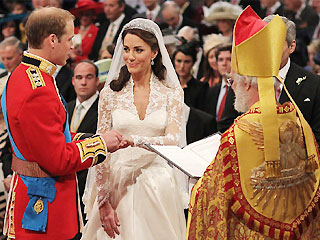 April 29 marks the first anniversary of the Royal Wedding of Britain's Prince William and Catherine Middleton. GMA News TV commemorates this by airing Kate's Biography.
Born January 9, 1982 – the eldest child of her then flight attend mother and flight dispatcher father -- Kate grew up a very athletic girl, excelling in hockey, tennis and swimming.
The family grew to wealth upon establishing a party supplies company. They sent Kate to the exclusive St. Andrews Prep School and Marlborough College, then to St. Andrews University – where she did well in her Art course and was even Captain of the Hockey Team. It was also in St. Andrews where she met the Prince.
Biography describes how Kate, a commoner, captured the eye and eventually married the most eligible bachelor in the world. Her story airs Sunday, April 29 at 9:55 pm over GMA News TV Channel 11.