Google doodle pays tribute to artist Keith Haring
Internet giant Google on Friday paid tribute to artist and social activist Keith Haring, who was a big influence in the New York art scene and whose work carried visions of unity, before he succumbed to Acquired Immune Deficiency Syndrome-related diseases in 1990.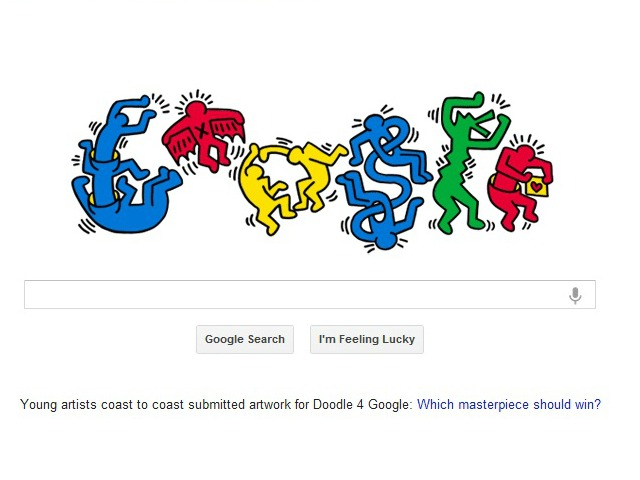 A screenshot of Google's doodle for Friday marking the 54th birth anniversary of artist and social activist Keith Haring.
Visitors to
Google's home page
were greeted with a series of figures inspired by Haring's works, which spelled out the word "Google."
Haring, who died in 1990 at age 31, would have turned 54 Friday.
As in the past, clicking on the doodle will bring the visitor to a Google Search Results page on Haring.
In his work, Haring had tackled the concepts of birth, death, sex and war. His artworks became a widely recognized visual language of the 20th century.
A year after Haring was diagnosed with AIDS in 1988, a foundation was established in his name to assist AIDS-related and children's charities.
The Keith Haring Foundation also maintains the largest resource of archives on the artist.
"Haring's bold lines and active figures carry poignant messages of vitality and unity. His legacy made an impact on late 20th century art and grants us all a vision for the future," said the
website
Haring.com.
–KG, GMA News