Google honors moms with animated Mother's Day doodle
Internet giant Google on Sunday joined the world in honoring mothers around the world with an animated doodle on motherhood.
Visitors to Google's homepage (www.google.com) were treated to an animation where two "children" give their mother a hug and flowers.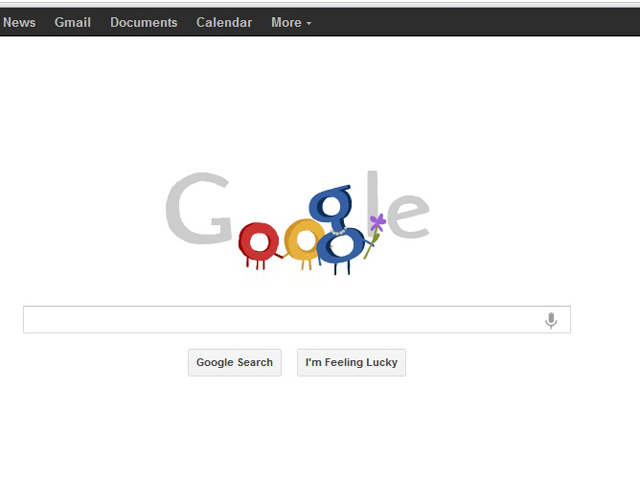 A screenshot of Google's doodle for Mother's Day, where the two Os in Google give flowers and a hug to their "mother," the small g in the Google logo. GMA News
The children then form the two Os in Google while their mother forms the small "g" in the Google logo.
Hovering the mouse or pointer over the doodle will reveal the message, "Happy Mother's Day!"
As in past doodles, clicking on the animation will bring the visitor to a Google Search Results page for "Mother's Day."
Mother's Day is a celebration that honors mothers and motherhood, and the influence of mothers in society.
In many parts of the world including the Philippines, it is celebrated on the second Sunday of May.
The modern holiday is considered an American "invention," when Anna Jarvis held a memorial for her mother in America in 1908.
Jarvis began a campaign to make "Mother's Day" a recognized holiday in the United States, and succeeded in 1914.
— LBG, GMA News