Music review: On Damon Albarn's 'Dr Dee,' an English rock opera
When I first encountered it on Blur, I was reluctant to dig into Damon Albarn's body of work. In that day's Oasis vs Blur split I came down in favor of the former, finding something comforting in the blue collar, rude boys from the neighborhood swagger of the Gallaghers' psychedelic reimagining of T. Rex, The Beatles and MC5.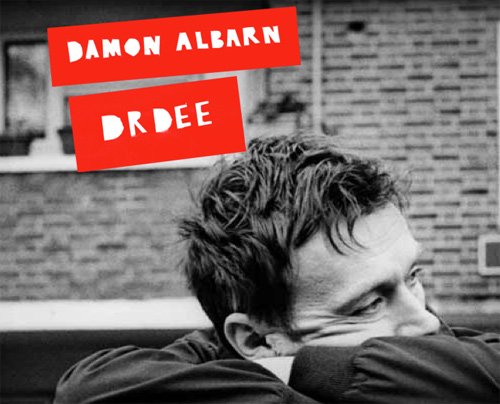 John Dee was many things, most of them absurd, comical or awesome depending on who you ask. Photo courtesy of Polyeast Records Phils.
Blur's songs were melodic but too clever, precious but never entirely straightforward, affected with too much frolic; pandering to an art school, wannabe bohemian crowd (especially to beret-wearing girls) in the worst way, at a time when the world was still reeling in a post-grunge backlash.
It took The Gorillaz' marvelously multi-layered, post-modern golem extravaganza of a debut album for me to realize that Mr. Albarn is a genius. Which just means I ate several murders while enjoying and rethinking my scorn for Think Tank, Park Life, Leisure, et al. Crow tastes like Cheetos in 20/20.
And now "Dr. Dee," released earlier this May on Parlophone with local distribution by Polyeast Records Phils, an album about the 16th century English mysteriarch and magician, best-remembered for coining the term "Brittania."
With a libretto mired in frustrated dead end drafts, revisions, and creative arguments with no less than comics giant Alan Moore (who let his displeasure be known in a couple of press statements), Albarn's taken this one firmly in control and stepped way out of his comfort zone into a dimensional, retro gateway. The most noticeable of which is the use of his voice as a somber, almost elegiac instrument to chart the rise and fall of the titular John Dee.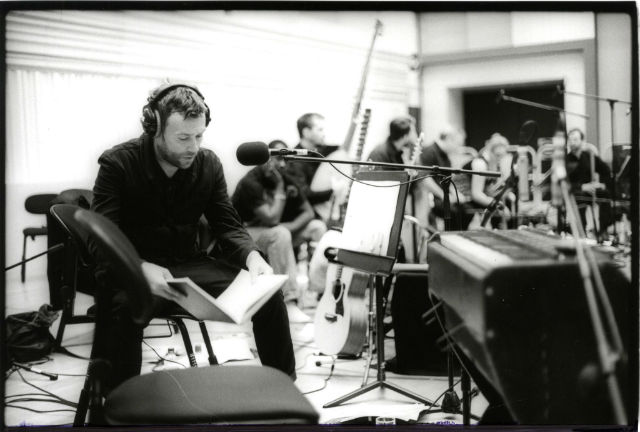 The use of Albarn's voice is a somber, almost elegiac instrument to chart the rise and fall of the titular John Dee. Photo courtesy of Polyeast Records Phils.
Who is John Dee? Many things. Most of them absurd, comical or awesome depending whom you ask. For starters, he was a brilliant and charming talker of the Elizabethan era, a grand conversationalist we'd term a gabber these days or, locally, lumped among those who make a living through their mouth a.k.a. laway lang ang puhunan.
But he's more than that, too. He was a talented mathematician, a navigator, astronomer, and a dabbler in magic―his belief and associations vastly larger than his actual skill in the sorcerous arts.
This, as you may surmise, was a double-edged sword for a person of note. It got him into many a bad situation (during the reign of Mary, Dee was arrested for charting the Queen's horoscopes―oops, illegal and seditious, that) and also elevated him (three years later Queen Elizabeth made him her scientific advisor, of all things). Toward the end of his days he devoted his time trying to make contact with angels until his impoverished death.
For a man who penned something like the funktastic "Feel Good Inc," Albarn shows just how much range he's learned working past his Britpop days. He's immersed himself in this world so much his brain's marinated in Dee nerves and the sigil printed on the cover (Dee's signature magick glyph) announces it.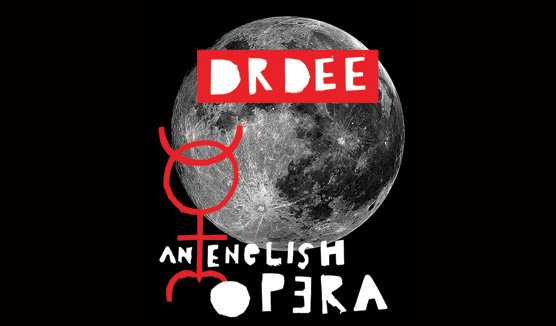 With Dr. Dee, Albarn shows just how much range he's learned working past his Britpop days. Photo courtesy of Polyeast Records Phils.
The Crowley alluding "The Golden Dawn" with its stumbling vocal lines and "The Apple Carts", buried in a mess of occult maxims, dancing mathematical theorems, gravitational miracles ala ET spiced with singing blackbirds, are wonders of gloom and flights of prickly fancy.
"The Moon Exalted" is one of the great central pieces of the album, where Albarn sings about god fire even as a Maypole, Ren Fair melody with pipes and hand drums come in and then disappear like fey phantoms, barely registering until they come back in force toward the end.
By the time the spoken word track comes through, Dee's slide from ambitions of grandeur into madness becomes apparent. His pronouncements are all fascination and no purpose and making, like many addictions to unearthed arcana, very little sense to the layman.
You may mistake the rest of the tracks like "9 Point Star," "Saturn" and "The Marvelous Dream" as obscurantist ravings of magickal lore, but Albarn deftly avoids this pitfall, rather erring on the side of atmosphere and nostalgia. Nostalgia for an era that was simpler and yet more complex beyond the surface, when England's aspirations to empire were less dream than cartographic map with blank spaces waiting to be filled, where Queens could be swayed to court manna from the angels and plan coronations, thus, a London yearning to be the center of the known world.


Along with "Apple Carts," "The Marvelous Dream" is certainly one of the more interesting and easier songs to listen to, and a cursory glance at YouTube will yield several performances on the promo circuit. Still, there's nothing here that will climb the charts like "Song 2" or "Girls and Boys," just gorgeous, touching arrangements in minor keys. Not pop songs but narrative fables and "hurricane spitting tornado" of woe.
While this is being touted as a solo album, I'd love to see a downloadable or a DVD of the actual opera performance and see how the visuals are intended to accompany the tracks. Perhaps it will lower the barriers to entry to this dense, sometimes overtly biscuits and tea album with a Shakespearian polemic that can send Blur fans scrabbling for their well-scratched disc collection. Adventurous Mr. Albarn can't be caged (see Rocket Juice or the Moon or The Good, The Bad and The Queen) and neither should his fans.
"The dead will arrive" he sings on "A Prayer," his voiced buoyed by an accompanying choir, and on this opera, they do. They will, you know, but only if you have the patience and wherewithal to listen. –KG, GMA News
"Dr Dee" will soon be available in all major music stores.