Gone to Mars: Pinoy fictionists pay respects to scifi master Ray Bradbury
The maestro is in the ground. Mr Bradbury
died
last Wednesday, June 5, peacefully "after a lengthy illness," said his publishers at HarperCollins in a written statement. Coincidentally, that was the night of a rare
transit of Venus
across the face of the sun. How apt that, at 91 years of age, an exceptional celestial event would mark his passing.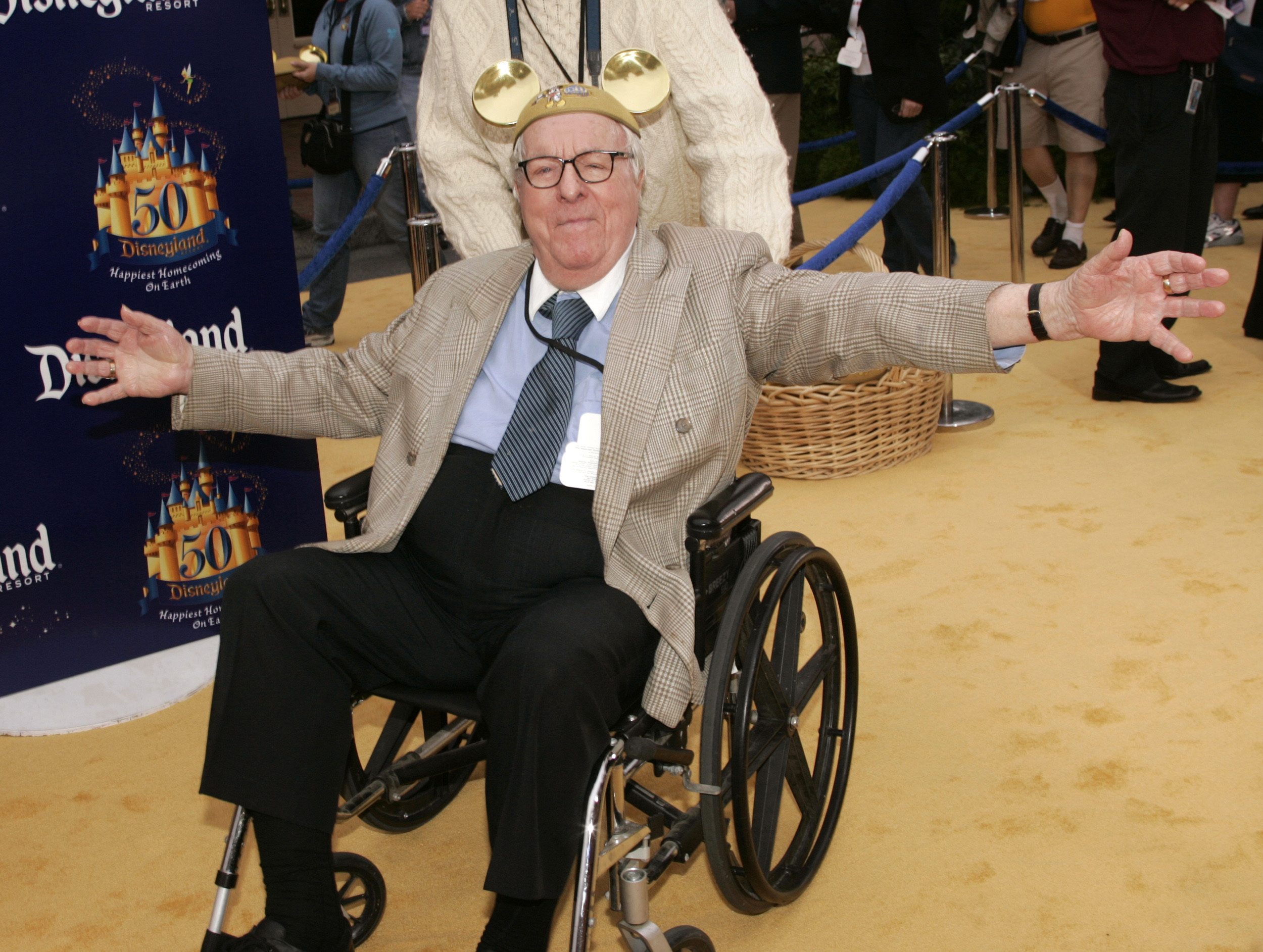 After 600 short stories, dozens of books, major awards like the Science Fiction Writers of America Grand Master Award, a star on the Hollywood Walk of Fame, a 2007 Pulitzer Prize Special Citation, and being survived by four daughters, it's pretty certain he'd lived a full life. So why am I weeping? The tears are a surprise when I read his obit online. As I write this, I still can't say for certain exactly why I feel such a great, heavy sorrow.
Hello, I am a horror writer, and I owe a tremendous debt of gratitude to Mr Bradbury. He showed me the way early on, even before I realized I wanted to write for a living.
Back in the early 1990s RPN 9 was showing sporadic episodes of his "Ray Bradbury Theater" TV series. Spurred on by that, I read "The Sound of Thunder," the first short story of his I ever read. With its awesome combination of time travel, dinosaurs and hunters it was an instant favorite. I mean, it had dinosaurs! As I read it again and again over the years it revealed more layers of metaphor and subtleties in just a few pages. I realized it was also a commentary on cowardice and hubris and the carelessness of men. It was also my introduction to chaos theory. The death of a butterfly can bring down an empire? Yes, said Ray. And this story of a mere several thousands words revealed to me, in crystal clarity, just exactly how.
I was hooked. A quick succession of novels and more story collections followed including "The Martian Chronicles" and "Fahrenheit 451." Here was narrative as an act of joy that transcended genre trappings; simply of the fantastique. Finally, here was an adult who led by example and not sweeping statements, not sighs of "well, this is how it is." It was a moving and motivating message to be free to dream.
His book that had the biggest impact on me as a writer was "Something Wicked This Way Comes." Like other horror authors influenced by it, I regarded it as a manual on how to marry the twin devices of suspense and perfectly timed revelation to draw out exquisite terror. All without resorting to gore or a grand gross out. As an opus of the dark arts of horror fiction it is our "Doctrina Christiana," our "Baltimore Cathecism."
So, from those of us in the community of Philippine fictionists who write tales of horror, fantasy, science fiction and all points between, we thank you for building spaceships for our dreams, Mr Bradbury. When we get to Mars we'll build a grand obelisk with the epitaph: "Bradbury Was Here First."
Meantime, maestro, we hope this tribute finds you at peace among the stars.
Joseph F. Nacino
Publisher of Estranghero Press, co-editor of "The Farthest Shore," "Demons of the New Year" and "Diaspora Ad Astra"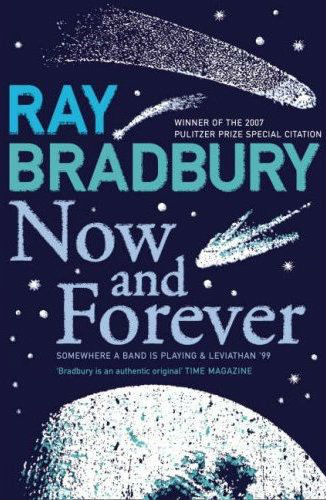 The first Ray Bradbury story I ever read was "The Toynbee Convector." However, before that story, I already heard about this grandmaster of speculative fiction.
This short story was part of a collection from "Bantam Spectra," a book I borrowed from my brother one time. Unlike other stories that I'd read, this one didn't blow my mind--but it did make me think, one of the few among the many stories I've read throughout my life. This is also one story that has stayed with me for the longest time. In retrospect, one can almost draw parallels between this story--about a man who traveled into the past to shape the future through stories--and Bradbury's own legacy.
But it's only as I grew older that I realized the magic of Bradbury's stories. It made me understand the weird malleability of the imagination that could produce such stories that shape the mind's landscape. Before I read short stories by Jay Lake, Benjamin Rosenbaum, Theodora Goss, Jeffrey Ford, and Jonathan Carroll, Bradbury's stories had already imprinted in my mind on how powerful and fantastical the imagination can be when using the tool of the short story form.
Together with Shirley Jackson, Bradbury also taught me how horror can be more chilling than any story drenched in blood and guts--precisely because of the lack of such. Bradbury's stories are scary because they're not designed to scare you but to make you think.
I guess what I'm trying to say is that as a reader and a writer, I owe a lot to Bradbury. I would like to think that Bradbury had finally tired of creating stories Scheherazade-like in fending off Death and had finally gone off into his own October Country, a natural citizen of his own creation.
Rest in peace, Mr. Bradbury.
Dean Francis Alfar
Author of "Salamanca" and "The Kite of Stars and Other Stories"; publisher of the "Philippine Speculative Fiction" series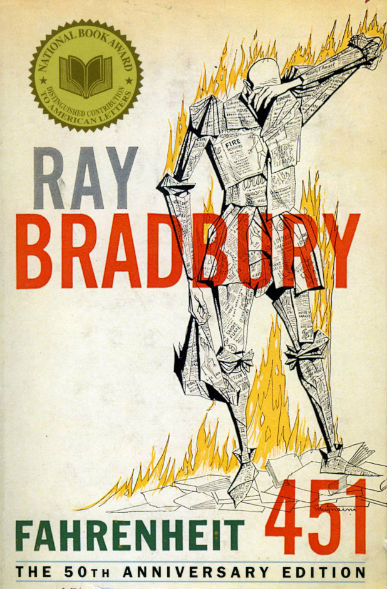 When I was a young reader, still dreaming of actually becoming a writer, Ray Bradbury impressed me with the sheer scope of what he wrote about--at a time when authors tended to write only in a certain genre, about certain things. His language showed me that stories of the imagination should not be dry; that the way a story was written mattered as much as the wonderful ideas he shared. These two aspects of writing--breadth and language--would form the core of my personal writing philosophy.
There is a reason why many of us who felt the power of Bradbury words will list "Fahrenheit 451," "The Martian Chronicles" and "The Illustrated Man" among our favorites. It is because these stories, like many of his other pieces, showed what a true master of speculative fiction could achieve, influencing many of us across time and space to follow in his footsteps.
Carljoe Javier
Teaches literature and creative writing at the University of the Philippines and has written five books, including the short story collection "Geek Tragedies."
As a child I had always been something of the alien. An immigrant, scrawny, uncoordinated, and burdened with thick glasses, I found comfort in cartoons, books, and comic books. Then, in the seventh grade I found the stories of Ray Bradbury and they opened up whole new worlds which, though they brought me to places with aliens and monsters, dead dogs who come back, babies who might be trying to murder their mothers, horrific traveling circuses, post-apocalypses, and immigrants to Mars, all made me feel less the outsider, less different because they were able to connect with and fire up my imagination.
It's difficult to explain how it works, but there is something about Bradbury's stories that inspire. In a world of great cynicism, a world where we are more often than not dealt disappointment, his work has doggedly held to a philosophy of progress and improvement; the literature clings to an undying hope in the power of the human spirit. Even the grimmest of his stories serve as cautionary tales and show glimmers of how that spirit can outshine even the worst situations.
Inspired by both the philosophy and the range and beauty of his writing, I struck out in amateur attempts at science-fiction writing. I continue to dream of the day when I might write something that could be good enough to be called Bradbury-esque.
In my teaching I always try to make space for at least one of his stories. No matter what story I give students, we have lively, enlightening discussions, and with each new set of students I find something new and different to love about the stories. It's as if they were imbued with magic in their ability to strike straight to the heart.
Thank you Mr. Bradbury, for having planted the seed of imagination in my mind when I was very young, for helping to grow that seed as I made my first attempts at writing, and for helping me to plant such seeds in the minds of my students. Know that when you left this world, you left it one that was better, more imaginative, and more hopeful.
Timothy James M. Dimacali
SciFi writer, author of "Sky Gypsies," GMA News Online SciTech Editor
I don't remember what my first Ray Bradbury story was, nor how I first discovered him as a kid. But what I do remember are his wonderfully eerie stories from "The Twilight Zone" and his eponymous "Ray Bradbury Theater" on late-night TV.
I could never quite place―even now―how his stories affected me; they always left me not-quite-scared, not-quite-at-ease. I didn't know whether I should hide behind the sofa or stare straight at the TV screen... More often than not, I think, I did both.
And even when I eventually came to read Bradbury's short stories, it always amazed me how he managed to straddle the line between science fiction and fantasy. Like his television shows, his prose was always not-quite-here and not-quite-there.
But most importantly, I always loved how his words seemed to just tumble forth like a laughing brook on a bright summer's day, never stopping but just pouring out in a steady stream of thoughts and ideas that glistened and glinted in the mind's eye like fish scales catching the sunlight just under the water's surface but always out of reach.
And the way Bradbury wrote, it was always like a boy full of wonder about the world and who could never get enough of it. As if he kept trying to distill the world into words and could just never stop. The way he wrote, you'd have thought he'd live forever.
Personally, I wouldn't have been surprised if he did. —
KG, GMA News