NBA
:

Thunder-Heat Finals feature NBA's two best players
Two of the NBA's brightest young stars, LeBron James and Kevin Durant, headline the NBA Finals match-up between their teams, the Miami Heat and the Oklahoma City Thunder, respectively. With many basketball fans and analysts predicting the best-of-seven series to go either six games or the full distance, expectations for a competitive, back-and-forth capper to the lockout-shortened NBA season are high.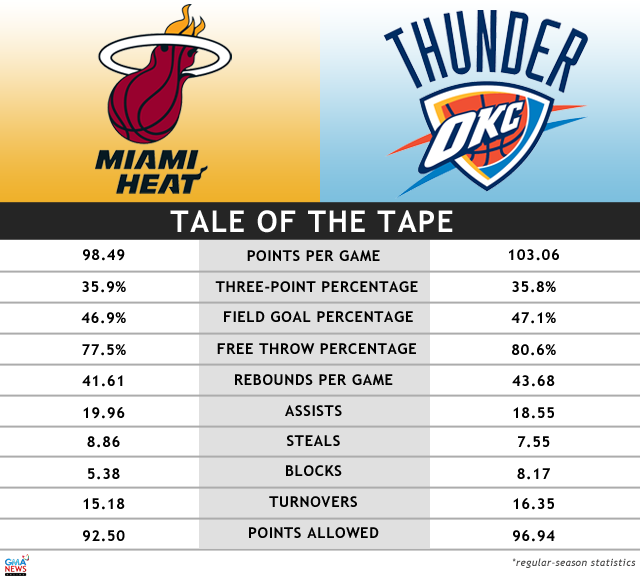 The stats show a defense versus offense match-up brewing, with the Heat out to shut down the Thunder's explosive offense. However, the playoffs have shown that both teams are more than capable of putting out scintillating performances on both ends of the court.
One importnat thing to note however, is the fact that the two sides have just completed series against very defense-oriented teams. Miami needed the full seven games to dispatch an old but feisty Boston Celtics quintet in the Eastern Conference Finals, while Oklahoma City dropped their first two in San Antonio, against the Spurs, before pulling off a four-game sweep out West.
No doubt, after multiple games versus suffocating squads, these two teams will be looking to put the basket through the hoop in many explosive ways, and that's not even taking into consideration the presence of the league MVP James, and the three-time scoring champ Durant.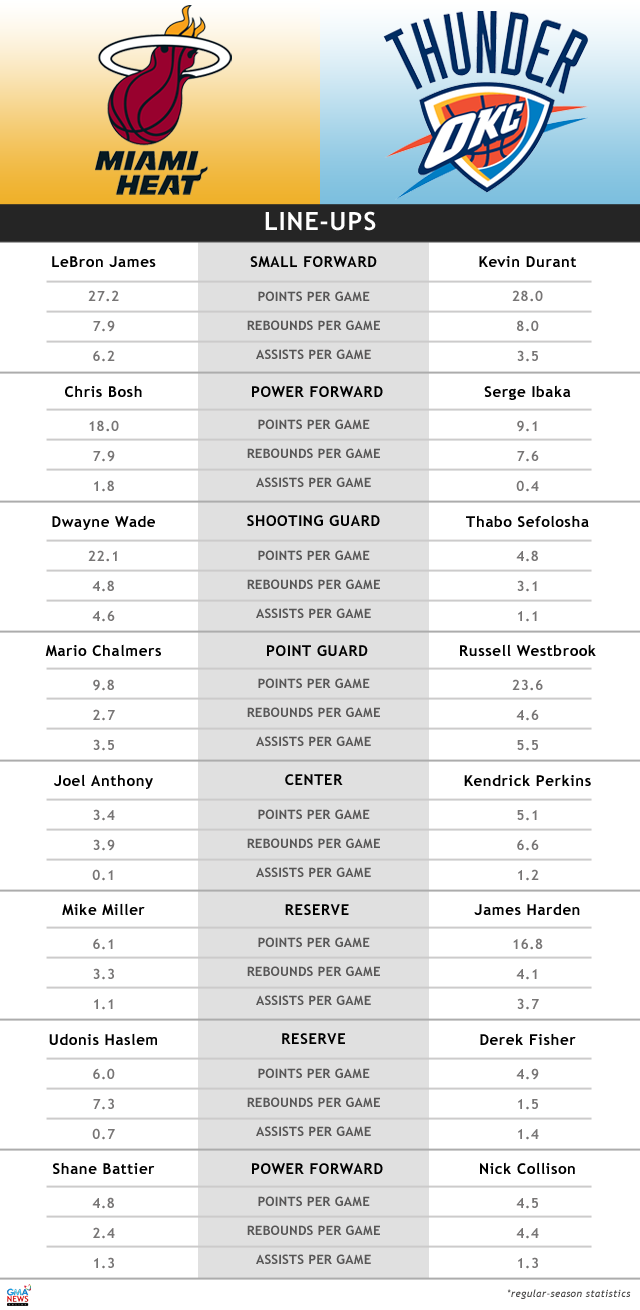 In the regular season, the Heat and the Thunder played each other twice, and the result was a draw, with each team getting the "W" on their home court. That makes the 2-3-2 split of the venues in the Finals interesting, with Miami possibly able to snatch somemomentum, thanks to their three-game homestand, sandwiched by OKC's four games.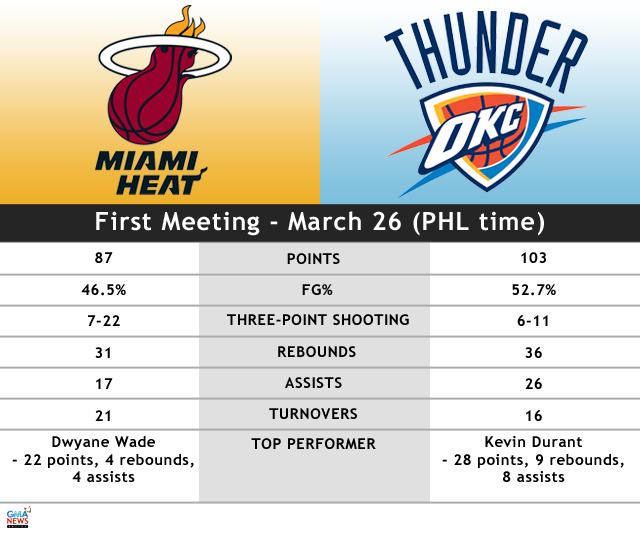 In their first meeting, the Thunder were able to force the Heat into numerous turnovers, which Oklahoma City converted into easy points. Combined with better teamwork in the form of extra passes to open players, Durant and the rest of his team easily drew first blood.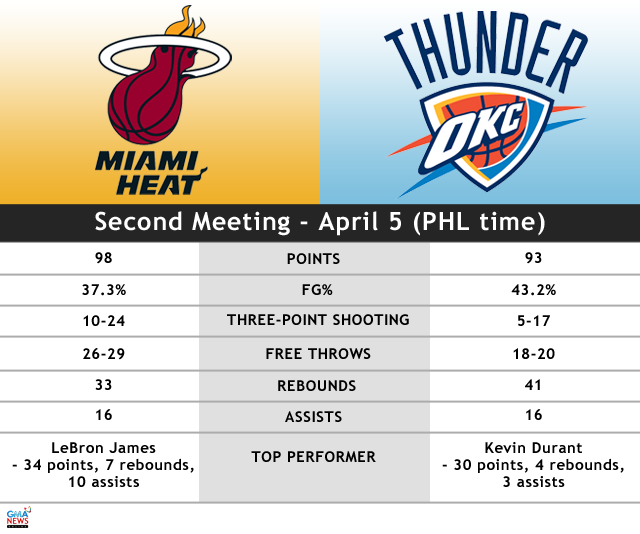 Things flipped the other way when the Thunder came to South Beach, as the Heat found their rhythm from downtown and from the line, getting the win despite the Oklahoma City having the edge in rebounds and field goal percentage.
So despite the Thunder
claiming the first game of the Finals, 105-94
, it's still anyone's guess as to how the rest of this series will shake out. Can "The Big Three" get over the trauma of falling last year to the Dallas Mavericks? Or will we see Durant and Westbrook crowned? We'll all find out soon enough.
- AMD, GMA News