Say goodbye to leftover 'baon'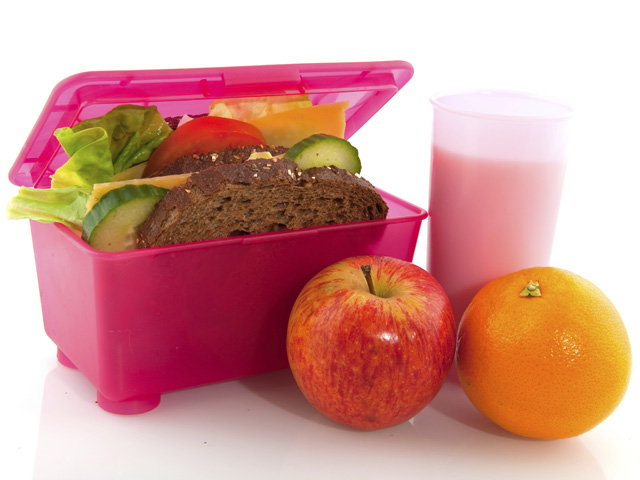 The sandwich: not too difficult to prepare. Thinkstock

When it comes to fuss-free baon, both kids and parents prefer the quick and easy way. Corned beef, hotdogs, and chicken nuggets are favorites because they take very little effort to prepare, and are also easy to gobble up.
For busy parents, planning a meal that includes all the food groups is rarely manageable. And for those who experiment and whip up a fancy lunch, they may be disappointed to find the baon hardly eaten at the end of the day.
But this doesn't mean the food wasn't delicious. Chances are, it was just too much trouble.
At school, snack time and lunchtime also means playtime for kids. As soon as lunchboxes are opened, the race to see who can finish their food first begins. The sooner you're done eating, the sooner you can start playing.
"Kung de lata ang baon mo, panalo 'yun kasi ikaw ang unang natatapos. Puwede ka ng maglaro," says Luis Lorenzo, who doesn't enjoy having to cut up his food or bring sauce in small containers.
For similar-minded kids, the simpler, the better.
Sometimes parents decide to just give their children money to buy their own meals, but it's difficult to make sure they'll pick nutritious food.
Nutritionist and dietitian Denver Colayco advises
preparing the baon at home
, and even getting your child to help. "Food preparation—dapat kasi sila din, kasi na-a-appreciate nila kung ano ibinaon nila. And chances are hindi nila ipagpapalit sa baon ng iba kasi proud sila,"
Baon ideas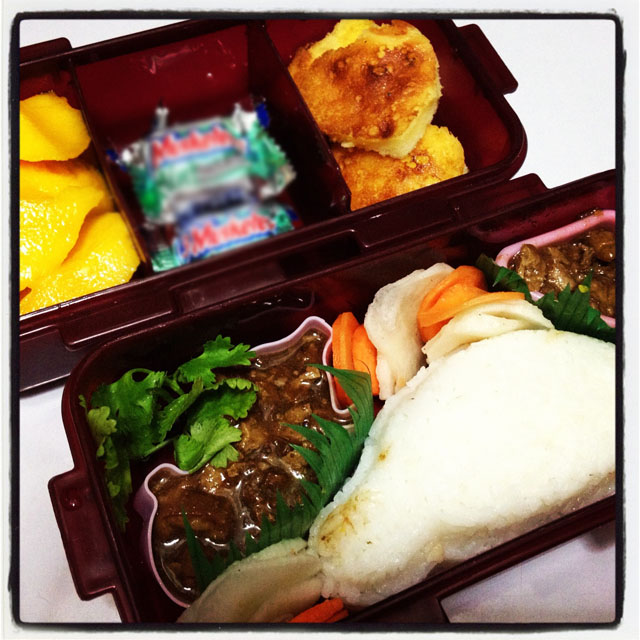 Bento boxes can be as simple as several side dishes arranged in compartments. Photo by Kaye Catral
The sandwich is a popular baon item that's not too difficult to prepare, and it doesn't have to be boring.
Food writer Amy Uy suggests the classic
pan de sal with a gourmet twist
. Instead of the usual ham and cheese or peanut butter and jam, try chicken adobo and kesong puti, grilled vegetables, or homemade burger patties.
You can also make eggplant croquettes by following this simple
recipe
from Loida Haduca, whose kids love her homemade version which was featured on GMA's Good News. All you need are bread crumbs, eggplant, eggs, grated cheese, minced onions and garlic, and a dash of salt and pepper. Boil and mash the eggplant, add the minced onions and garlic, mix in the egg and breadcrumbs, then add the cheese, salt and pepper. Shape the mixture into balls and fry until golden brown, and the croquettes are ready to eat.
For picky eaters, you can play with food and make snacks like "ants on a log" with raisins, peanut butter and celery. You can also disguise vegetables by mixing them in other food, like pureed carrots in spaghetti sauce.
For safety, always make sure your hands are clean when preparing the food, and choose fresh ingredients.
It's also important to choose a good lunchbox, so that the food doesn't spill or get all mixed up. Attractive lunchboxes can also encourage kids to eat, and if the food inside is yummy, it's likely you won't be seeing anymore leftover baon. –KG, GMA News