Prices of Dolphy souvenir items going down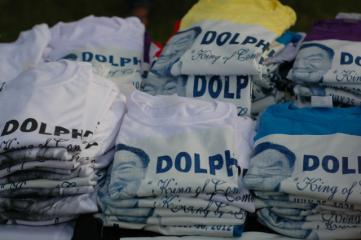 Dolphy shirts at The Heritage Park. Dolphy souvenir T-shirts sold at The Heritage Park in Taguig City in time for the ace comedian's burial on Sunday. Mandy Fernandez
With just hours before the burial of Comedy King Rodolfo "Dolphy" Vera Quizon, the prices of Dolphy-themed souvenir items started going down before noon Sunday.
Vendors continued to sell items ranging from T-shirts to button pins, but had to lower their prices as there were now fewer fans around.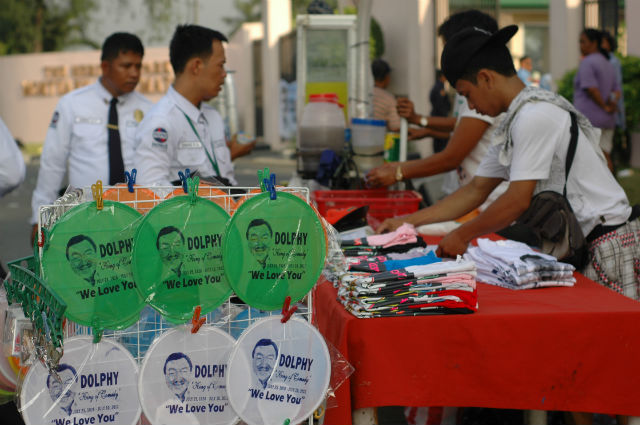 Vendors sell "Dolphy souvenirs" at The Heritage Park in Taguig City Sunday, hours before the burial of the ace comedian. Mandy Fernandez, GMA News
T-shirts bearing Dolphy's image that sold for as high as P180 were sold for P120, according to a report by radio dzBB's Glen Juego.
On the other hand, the shirts with "I Love Dolphy" printed on them and sold for P120 each were marked down to P80 each.
Knick-knacks that used to sell for P35 or three for P100 were marked down to P25 each.
Still, there were many fans who stayed outside the Heritage Park in Taguig City, hoping to get a last glimpse of their idol.
Dolphy, who died at the Makati Medical Center at age 83 last Tuesday, was to be buried at about 2 p.m.
— LBG, GMA News