Olivier Assayas: the director as a 'poet' of cinema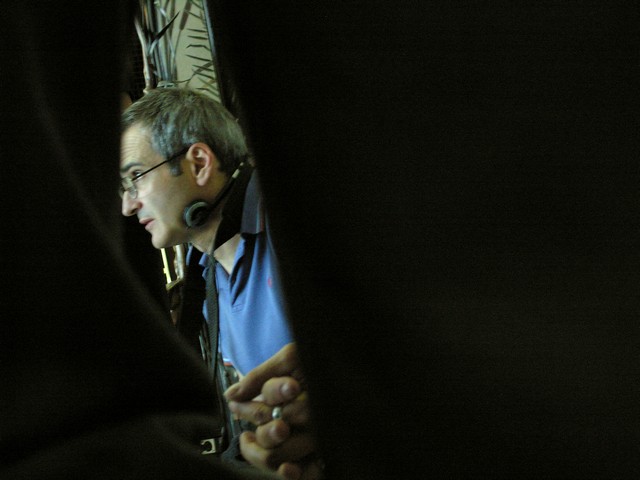 Award-winning French director-screenwriter Olivier Assayas. Photo courtesy of Institut Francais

On his first visit to the Philippines, award-winning French director and screenwriter Olivier Assayas only stayed for four days and three nights.
It was, however, a quick trip that obviously moved him.
During open forums that followed the screenings of his films, the audience—from single mothers to teenagers—thanked him for crafting poetically meditative works which are very much multi-layered psychological paintings of everyday lives of very ordinary people.
The multi-venue Olivier Assayas Retrospective had themes ranging from drug addiction, family estrangement, death and the business of living that follows it, an era in an upheaval, to the impact of animated films among adolescents, and a film about the cinema industry.
Elegant welcome fête
On the opening night last June 7 of the 2012 Citi-Rustan's
French Film Festival
, the almost-shy director was lavished with an understatedly elegant welcome fête hosted by the French Embassy in Manila.
The opening night rendezvous was a seamless showcase of French flair blended with Filipino warmth, love of music, and fascination with fiesta.
At the Grand Atrium of Edsa Shangri-La Plaza, the water in the fountain danced so gracefully to hail Assayas, while posies of flaming red roses were scattered everywhere to announce the presence of the director, who brazenly displays his love for life in his films. The visual and audio feast must have stirred him.
The musical group "The Executives" played the big band music of Cole Porter, Ira Gershwin, George Gershwin, and Oscar Hammerstein II, among others, throwing back the ambience of the opening night to the swinging 1930s. The big band blare aptly ushered in the festival's opening film, the multi-awarded "The Artist."
All the pomp appropriate for a prolific prince of modern French film was not lost on Assayas, 57, whose body of works has been described by historian and critic Jean Michel Frodon as "one of the most important offerings of contemporary cinema."
In return, Assayas generously showered his Filipino audience, which included famous Filipino film directors and film students, with attention and time during his short stay.
And he promised to return soon, but begged for time if he is yet unable to film a Filipino movie. He said he wants to be "immersed in, understand, and appreciate the Filipino culture."
He even delayed his departure for the international airport so that he could speak, which was not on his schedule, to the audience of "L'Heure d'Ete" (Summer Hours, 2008), a film he admitted to be largely influenced by the memories of his mother.
Films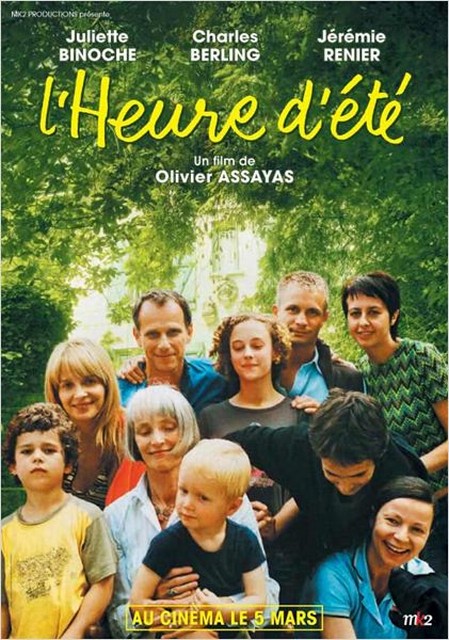 Six films and one documentary titled "HHH: Portrait of Hou Hsiao-hsien" (1997) composed his film retrospective screened in three different venues from early to late June, a rather rare honor bestowed by the Filipino cinema community.

His films were shown at the 2012 Citi-Rustan's French Film Festival at EDSA Shangri-La Plaza on June 8-17; at the UP Film Institute's Film Center on June 27-30; and at the Cultural Center of the Philippines on June 28-30.
The six films were: "L'Eau Froide" (Cold Water, 1994), "Irma Vep" (1996), starring his former wife Maggie Cheung, "Les Destinee Sentimentales" (Sentimental Destinies, 2000), "Demonlover' (2002), "Clean" (2004), which again featured Cheung, and "L'Heure d'Ete" (Summer Hours, 2008.)

Since 1986, Assayas, a former film critic and writer for the French "Cahiers du Cinema," has helmed 20 eclectic films with diverse topics and styles, including two documentaries and two short films.
In many of his films, he was both the director and screenwriter. He acted in several of his works such as "Pierre Rissient: Man of Cinema" (2007), "Noise" (2005), and "Conversations in World Cinema" (2002).
On making films 'that break new grounds'
Asked what inspires him when he is in the initial stages of conceptualizing a new film project, Assayas, who described himself as in "a constant state of creative process and reinvention," said that he does not "have any kind of any visibility beyond his current project."
But he quickly added: "I want to make movies that break new grounds. I want to make movies fueled and fired up by my curiosity and by the wonder of discovering new things, new actors, new actresses, and the unconventional ways of filming movies."
In an interview, Assayas said: "You have to make ambitious films. You have to make films that are artistically ambitious. You have to respect your audience. You have to be patient. You have to basically bring them to your work gradually."

Assayas, son of Jacques Remy, a former screenwriter for Christian-Jaque and Henri Decoin, said his "most ambitious" film to date was "Carlos" (2010), a five-hour-and-50-minute-film, with a plot loosely based on the life of global terrorist "Carlos, the Jackal." Once feared worldwide, the real-life Carlos is now 60 years old and serves a life imprisonment term in a French jail.
"'Carlos' is certainly my most ambitious film at the moment because of the scope, the complexity, and the issues that it deals with. 'Carlos' is about geo-politics. 'Carlos' is about modern history. 'Carlos' is about (US) Secret Service. 'Carlos' was done on such a huge scale," he said.
"I have not had the opportunity to make a film on such a scale as 'Carlos.' It is, in fact, like a big big canvas. 'Carlos' was a fascinating subject dealing with modern history. 'Carlos' deals with issues in many different layers that I had played with in my previous films. But with 'Carlos,' I could deal with issues differently and in full scope and full magnitude," said Assayas, a former student at the French National School of Fine Arts in Paris.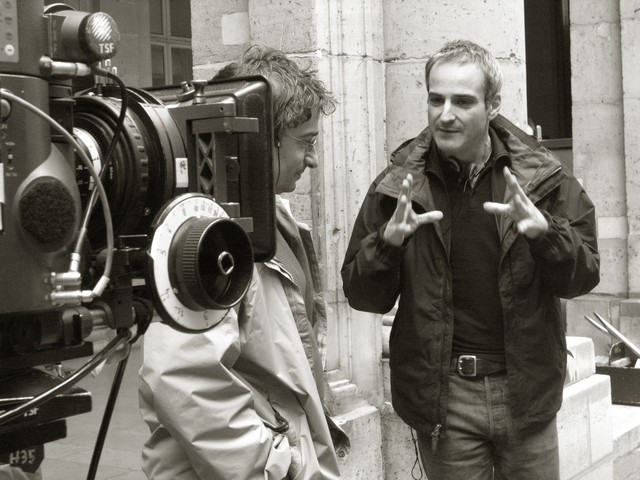 Assayas says he is in "a constant state of creative process and reinvention." Photo courtesy of Institut Francais
"Carlos" won a number of awards: the 2011 Golden Globe Awards, 2011 National Society of Film Critics USA awards, 2010 European Film Awards, 2010 Los Angeles Film Critics Association awards, and 2010 New York Film Critics Circle awards.
"As one of my films takes shape, it has to deal with emotions that can be shared with. It has to have believable characters that you can connect with. It has to be challenging. I have to have a sense that I have not tried making this movie," he said of the ingredients that go into his films.
Acknowledging that connecting with and getting the "trust" of the audience are tricky, he said he did not have a ready answer to configure a formula for successful films.
"Connecting with and being trusted by the audience may or may not happen in any film. If I know how to attain them, I would only be making extremely successful films. But keep at the back of your mind that your film has to be entertaining one way or another. A movie can be entertaining in many different ways," he added.
Assayas emphasized, however, that the entertainment value of a particular film "is often a matter of taste and connecting with this or that character, with this or that situation, or with this or that emotion."
"There is a lot of truth in today's modern cinema that audience can connect with. Audience can connect with ambitious, challenging, and complex subjects," he added.
Meeting Brocka
Assayas said he had met award winning Filipino director Lino Brocka twice at the Cannes Film Festival.
"It is a distant memory already. But I remember a very lively, energetic, and an extremely generous person," he said.
"I consider him as one of the greatest filmmakers of his generation. He was one of the most important filmmakers not only in the Philippines in the 1970s and 1980s, but in the international scene because he made numerous films in different genres dealing with very rough realities of Philippine society," he added. –KG, GMA News