Hong Kong beyond the shopping
For years, Hong Kong has been favorite destination for fashionistas and bargain hunters. But this shopping mecca also has plenty to offer for bookworms, comics fans and foodies.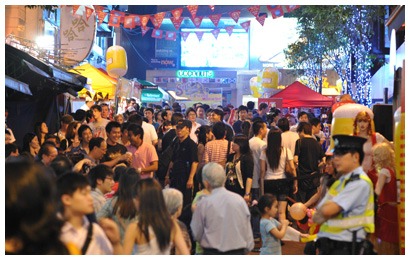 The Lan Kwai Fong Beer and Music Fest held in Hong Kong last July 14-15 was a celebration of gourmet food, good beer, and great music. Hong Kong Tourism Board
Last month, the Hong Kong Tourism Board launched its Hong Kong Summer Spectacular campaign with the theme Hot Events, Cool Place.

"By showcasing Hong Kong's fun and round-the-clock excitement, the HKTB aims to encourage travellers to spend their holidays in Hong Kong, and generate business opportunities for the tourism and related sectors," they said in a press release.
Just a few days ago, foodies and music lovers gathered in the
Lan Kwai Fong Beer and Music Fest
, the summer's first large-scale outdoor festival. Over 100 beer brands participated in the weekend party, which also featured international and local artists. The Brazilian Jiu-Jitsu world champion also performed at the EPIC MMA Club demonstration during the event.

Book fair

From July 18 to 24, bibliophiles can attend seminars, cultural guided tours, and other events at the annual
HK Book Fair
, which features more than 530 exhibitors from 23 countries and regions. English Creative Writing workshops as well as public sessions by English-language authors Chetan Bhagat, Anita Moorjani and Holly Webb will also be held during the fair. At the
e-Book corner
, techie bookworms can browse through electronic publications.
Meanwhile, lifestyle products and services will be available at the
Better Living Expo
at the AsiaWorld-Expo from July 20 to 22.
At the end of the month, cosplayers and comic book geeks will have their fill at the Hong Kong Ani-Com & Games, where they can score limited-edition comics, figures and other collectibles from Hong Kong, Japan, and other countries. The event also features cosplay competitions and famous Japanese animation singers.
Summer concert and food expo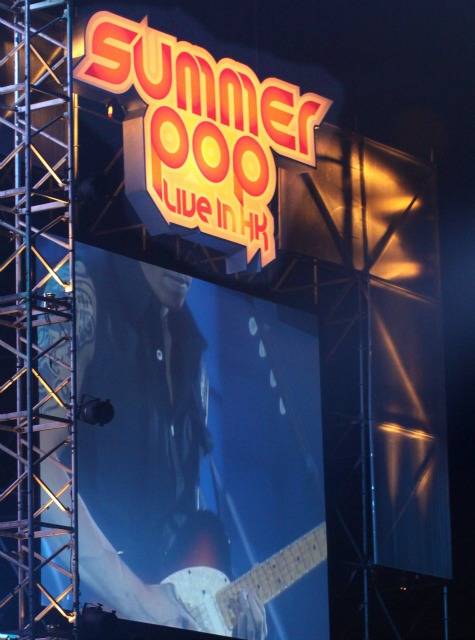 Hong Kong's best music entertainers headline Summer Pop, HK's signature summertime concert in August. Hong Kong Tourism Board
In August, some of Hong Kong's best music entertainers will star in Summer Pop on the 11th. From August 16 to 20, international experts and Michelin chefs will satisfy culinary cravings at the Hong Kong Food Expo.

From August 24 to 27, techies will unite at the Computer and Communications Festival, where they can find the latest gadgets and gizmos from computer software and hardware to music players.
Tourists can explore Hong Kong's heritage using the Discover Hong Kong Heritage Walks app, which will allow them to take self-guided tours into Hong Kong's clan history. Eight genres of China's traditional theater are also featured in the Chinese Opera Festival, which runs until August 5.
Rare treasures of the Forbidden City's Qianlong Garden are on display at "A Lofty Retreat from the Red Dust: The Secret Garden of Emperor Qianlong' exhibition from June 22 to October 14.
As part of HKTB's campaign, they launched the Hong Kong Summer Showreel
online promo
, where you can share your summer style to get a chance to win a HK$200,000 spending bonus during the Visa go Hong Kong Super Shopper from August 29 to 31.
Contest participants from Mainland China, India, Indonesia, Malaysia, the Philippines, Singapore, South Korea,Taiwan and Thailand will form groups of two, with each group designing and completing a one-day Hong Kong itinerary. The teams must take snapshots during their itineraries using mobile phones provided by the organizer. At the end of the contest, a judging panel will choose a winning team to win HK$200,000 in a VISA spending credit. –KG, GMA News