CHR to probe SONA clash between militants, cops
The Commission on Human Rights will investigate the violent confrontation between militants and police along Commonwealth Avenue in Quezon City shortly before President Benigno Aquino III's State of the Nation Address Monday.
CHR Metro Manila head Gilbert Boiser said the probe aims to determine who sparked the clash that left
several people injured
, radio dzBB's Allan Gatus reported Tuesday.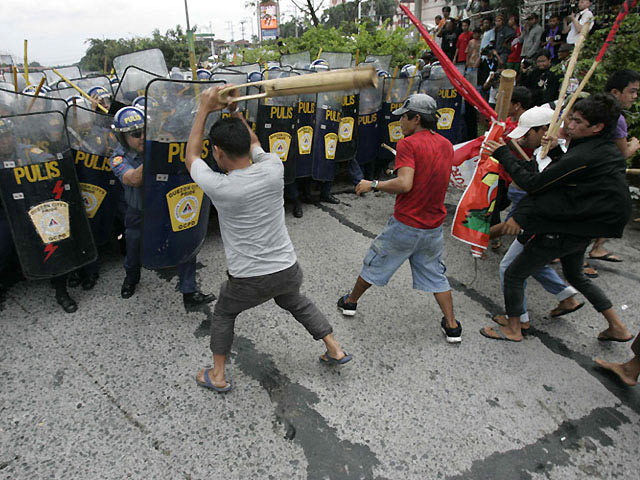 Anti-Aquino activists clash with policemen during a protest march in Manila on Monday before President Benigno Aquino III delivered his State of the Nation Address.
Danny Pata
Boiser said his office will invite for questioning representatives of the Quezon City police and militant groups that took part in Monday's protests.
He said it is still too early at this time to pinpoint responsibility for what happened Monday afternoon.
Violence broke out between protesters and police along a portion of Commonwealth Avenue, with rocks and other objects being thrown.
On the other hand, the dzBB report noted the protesters brought children with them to the rallies, claiming they wanted their children to "learn." –KG, GMA News