Sardinas-sarap recipes from 'Good News'
Peek into any Filipino pantry and you're likely to find a can of sardines in there somewhere. A staple in every kitchen, sardines are preferred because they are cheap, available almost everywhere, and don't easily go bad. Cans of sardines are a staple element for relief packs sent to typhoon-struck areas of the Philippines. They're very easy to prepare, too—just open a can, heat the contents, and serve over rice.
Beyond their accessibility and convenience, sardines are also surprisingly healthy. They are rich in calcium, potassium, and Omega 3 fatty acids, which are good for the heart.
"Good News" demonstrates how to make your own sardines, and how to incorporate these into various recipes.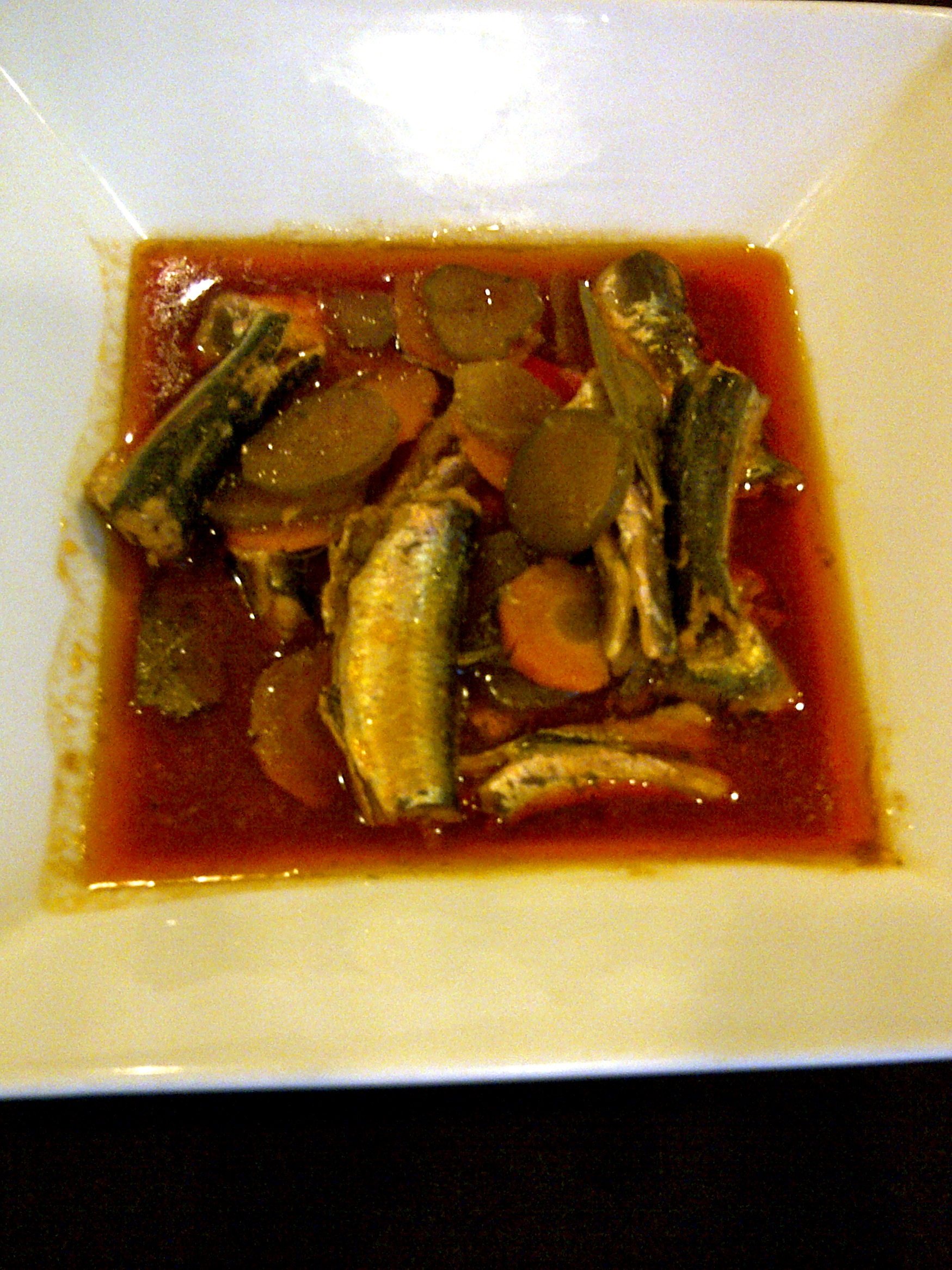 Homemade Sardines
Ingredients
Tamban fish
Pickles
Carrots
Oil
Tomato sauce
Soy sauce
Laurel leaves
Salt and pepper
Chili pepper
Directions
In a bowl, mix the pickles, the thinly-sliced carrots, oil, tomato sauce, soy sauce, and laurel leaves. Mix and add the pepper and salt.
In a pan, line up the fish and pour the sauce over them. Make sure that the fish are thoroughly submerged in the sauce. Cover and cook over low fire for an hour.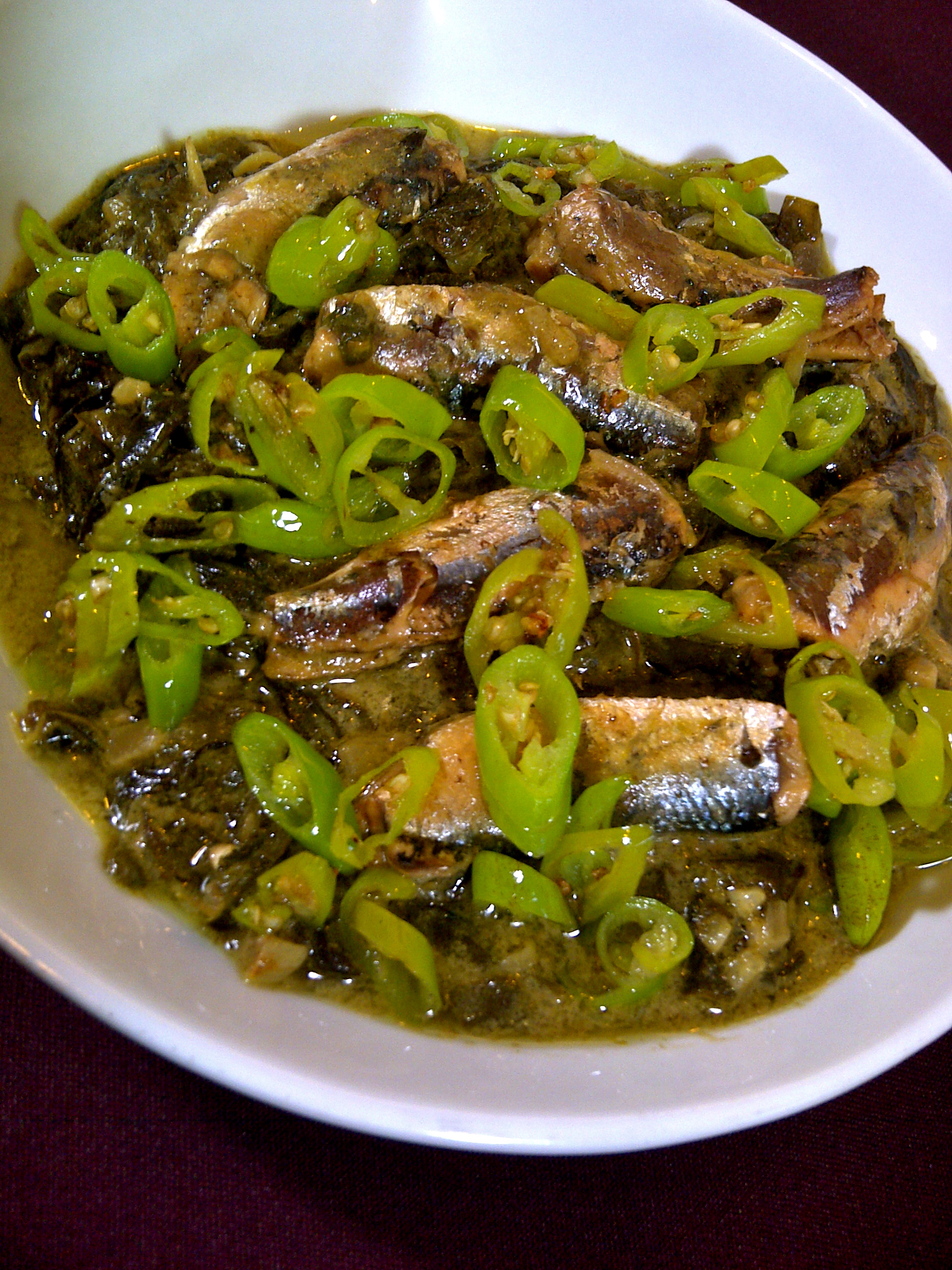 Laing na sardinas
Ingredients
2 cans of Spanish sardines, the sauce separated
Oil
Garlic
Ginger (julienned)
Gabi (Taro) leaves
Coconut milk
Salt and pepper
Directions
Heat oil in a pan and sauté the ginger and onions. Add the garlic last. Add salt and pepper to taste. Pour in the coconut milk and the gabi leaves. Incorporate the sardines sauce and the fish last. Put the fish on top to keep them from crumbling. Cover and cook for an hour.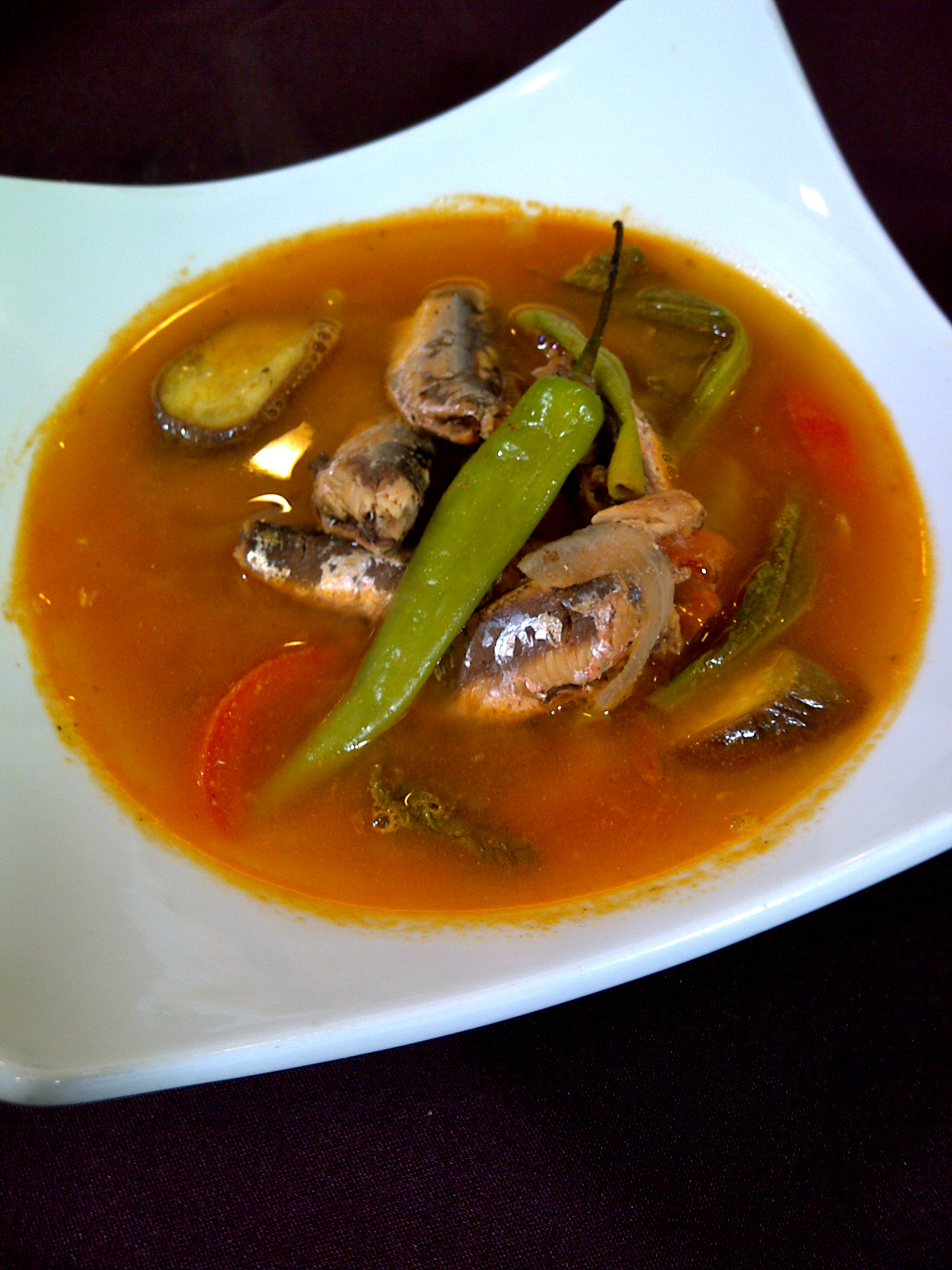 Siningang na sardinas sa miso
Ingredients
Sardines
Oil
Ginger
Onions
Fish sauce (patis)
Miso
Water
Sinigang broth
Sinigang vegetables (sitaw, labanos, talong, kamatis, mustasa)
Directions
Saute ginger and onion in oil. Add a tablespoon of fish sauce and a cup of miso. Pour in a bowl of water and add the vegetables one by one, starting with the harder vegetables – sitaw, labanos and talong.
Pour in three tablespoons of the sardines sauce. Boil for three minutes then add the sinigang mix to achieve that sour sinigang taste. You can also use other traditional souring agents like tamarind or kamias. Add the sardines last and boil for four minutes.