10 different ways to see Paris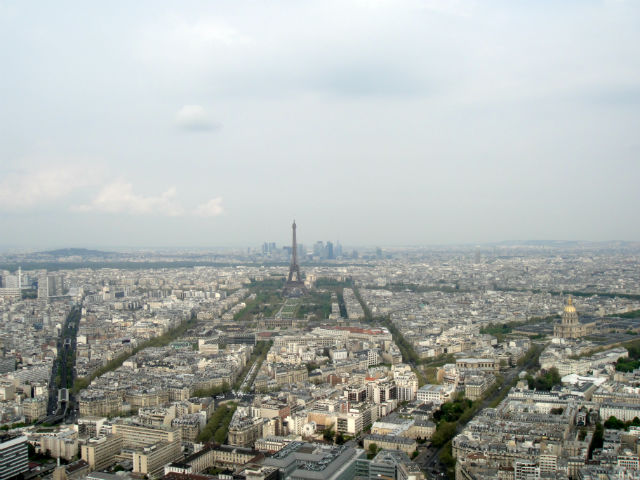 When you think about Paris, it's hard not to imagine
lovers
. After all, it's known to be one of the most romantic cities in the world. But it isn't all about couples holding hands, or couples strolling along the Seine, or kissing under the Eiffel Tower.
There are at lots of different ways to see Paris. The city has plenty to offer, and there's something for every kind of traveler.
1. Shoppers
Travel is expensive to begin with, especially if you're going out of the country. But some people travel to go shopping, and every city has unique items that are difficult to resist.
Whether your closet is stuffed with ukay-ukay finds or runway pieces, you're bound to find the perfect shop in Paris.
For designer fashion, head to the Louvre-Tuileries neighborhood and stop by the concept stores and independent boutiques along rue Saint-Honore.
Another popular shopping center is Boulevard Haussmann, where you can find the Galeries Lafayette, Printemps and other department stores.
For luxury brands, head to Avenue des Champs-Elysees. If you get tired, walk away from the expensive shops and relax under the trees that line the avenue.
For bargain shopping, visit the
Montmartre
area, where souvenirs and other popular tourist items can be found.
2. Foodies
What does Paris taste like? There are plenty of delicious dishes all over Paris (just think of Disney's Ratatouille). But if you don't have time to sit down at an expensive restaurant, you can still experience the city's food by trying out a few easy-to-find French favorites.
There's the traditional croissant, named for its crescent shape. The melt-in-your-mouth pastry is a breakfast staple, but it's a lovely snack for any time during the day, or night.
For something a bit more filling, try a savory quiche or
crepe
. If you're feeling adventurous, sample some buttery escargot. For rainy afternoons, a bowl of rich onion soup is perfect.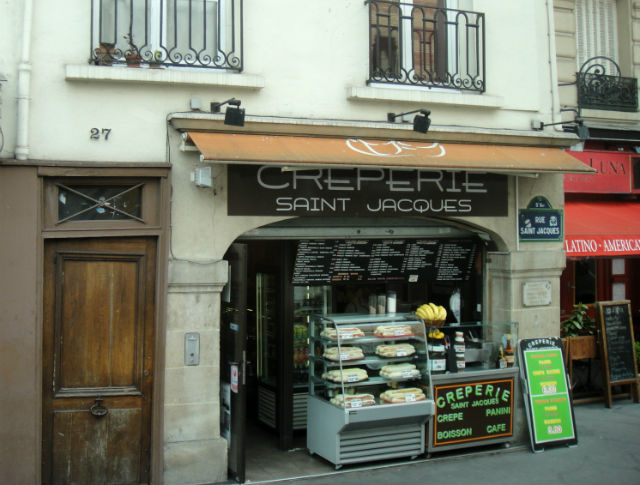 3. Bookworms
Paris is a haven for book lovers. The French National Library alone has six million books, maps and documents, and there are several individual bookshops scattered all over the city.
There's the charming Shakespeare and Co. in the Latin Quarter, the city's university area. The three-floor bookshop has been enchanting bibliophiles with its topsy-turvy shelves for years, since it was established in 1951 by George Whitman.
Not too far from Shakespeare and Co., you can find another institution in the city's history of books. Les Bouquinistes have been around since the mid-1500s with their riverside book stalls, where you can find rare titles as well as souvenir items like coasters. Some even sell padlocks, for lovers headed to the padlock bridge.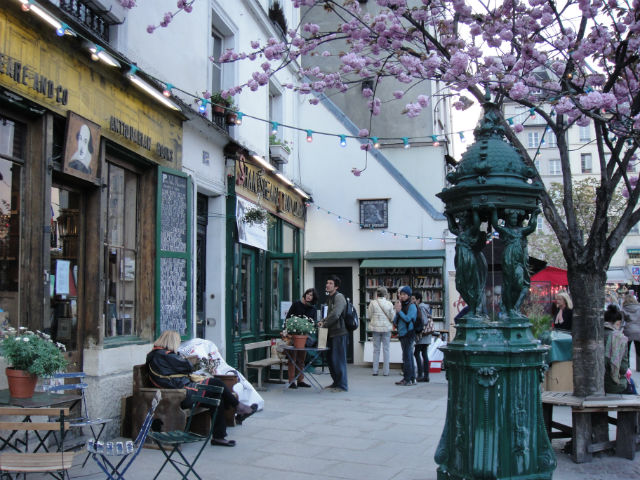 4. Tourists
The Eiffel Tower is probably on every tourist's list of things to see in Paris. Even if it isn't, there's no escaping the magnificent structure.
The iron lattice structure is 1,052 feet including its antenna, which became useful for French radio and television.
Created by French engineers Alexandre Gustave Eiffel, Maurice Koechlin, Emile Nouguier and architect Stephen Sauvestre, the tower was built for the Paris Exposition of 1889. While the proposal for the tower was unanimously chosen out of 700 proposals in a design competition, it was controversial as some Parisians strongly opposed its construction, calling it useless and monstrous.
5. Art enthusiasts
From the Louvre to the Musee d'Orsay, you can spend your entire life in Paris and still not see all the museums in the city.
To begin with, there's the National Museum of Modern Art, the Petit Palais, the Musee d'Art Moderne de la Ville de Paris, Cluny Museum, Rodin Museum, Musee Carnavalet, Musee du Luxembourg, and the Musee Jacquemart-Andre.
If you seriously plan to visit as many museums as you can, you can get a museum pass which allows you to visit more than 70
museums
and monuments in Paris.
There are also several spots all over the city where you can find gallery rows, like Place des Vosges in the Marais district.
6. Birds
If you've ever wondered what Paris looks like to a bird, head to Montparnasse Tower to find out. It's easy to spot the 689-foot tower, because it's the only skyscraper in Paris.
Although it's an odd structure that seems misplaced among the city's charming buildings, it does provide an excellent 360 degree view of Paris. The viewing deck on the 56th floor allows visitors to experience the city at a dizzying altitude of 643 feet.
The building also has one of the fastest lifts in the world, bringing people to the 56th floor in less than 40 seconds.
Apart from the view, the
Montparnasse Tower
also has a permanent exhibition and a 360 Cafe. Rates are 13 euro for adults, while reduced prices are available for youth and disabled persons.
7. Cineastes
With the cobblestone alleys, moonlit gardens and picturesque architecture, it's easy to lose track of time when you're strolling around Paris. At some point, you'll realize that you can no longer feel your legs.
This is the perfect time to sit at a cafe and watch the world go by, or duck into a theater and watch a French film.
There's the 70-year-old La Cinematheque, which also features a cinema history museum.
At the Latin Quarter, there's Le Champo, a student favorite known for retrospectives featuring filmmakers like Woody Allen and Stanley Kubrick. For film noir and independent cinema, visit Le Reflet, also in the Latin Quarter.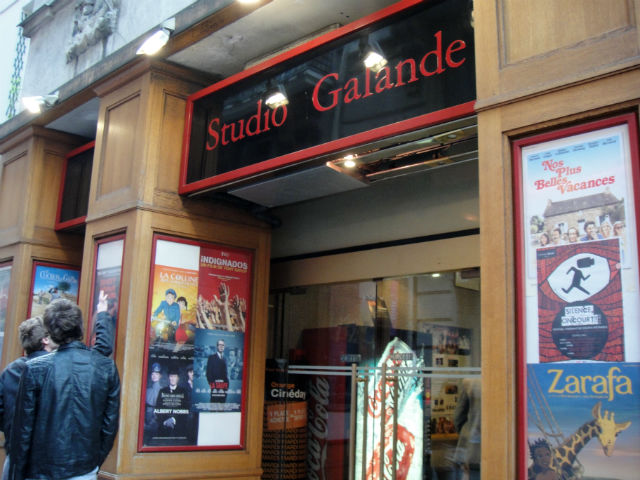 For fans of the Rocky Horror Picture Show, a trip to Studio Galande is a must. Tired shoppers can see a film at Le Pagode in the 7th arrondissement. For English-language films, head for the sister cinemas Mk2 Quai de Seine and Mk2 Quai de Loire on opposite sides on the Bassin de la Villette canal. Across the National Museum of Modern Art is the Centre Georges Pompidou.
8. Bikers
While exploring Paris, you can't miss the gray bicycles of
Velib
, the city's bike-sharing program. With over 20,000 bikes and over 1,800 bike stations every 300 meters, Velib makes it easy to explore the city without having to hop on and off a tour bus.
If you'd rather have a guide, there are Bike About tours. The Parisian Day Bike tour runs daily, rain or shine. Bike About brings tourists to famous sites like Notre Dame, Hotel de Ville, the Marais, the Bastille, the two Islands, the Latin Quarter, the Louvre Museum and the Tuileries gardens.
Apart from the usual tourist spots,
Bike About
also brings you to the undiscovered Paris—riding through secret gardens and passages, Paris' ancient 1,000-year-old city wall, houses of Jim Morrison and Victor Hugo, and the most famous anonymous French graffiti artist JR.
9. Budget tourists
Paris can be quite expensive, but it can also be free if you know where to go.
Stroll along the Seine River or have a picnic in one of the city's many parks. Some museums allow free admission on certain days, like the Louvre and Musee d'Orsay, where you can visit for free every first Sunday.
Others are free year-round, like the
Fragonard Museum
, where visitors can learn about the history of perfume.
Victor Hugo's apartment and Marie Curie's laboratory are also open to the public free of charge. You can also visit the graves of artists like dancer Isadora Duncan and writer Oscar Wilde at the
Pere-Lachaise Cemetery
, philosopher Jean-Paul Sartre, writer Simone de Beauvoir at Montparnasse Cemetery and painter Edgar Degas and film director Francois Truffaut the Montmartre Cemetery.
For music-lovers, there's the annual La Fête de la Musique held every June 21.
10. Rizal pilgrims
You can
retrace the footsteps of Philippine National Hero Jose Rizal
, who first visited Paris in 1883. In 1885, Rizal stayed in Paris to learn French. His other purpose was to learn more about his chosen field of specialization, which he did as an apprentice to the famous opthalmologist Dr. Luis Wecker.
While in Paris, Rizal formed the Kidlat Club with other Filipino bachelors. They would hang out at the home of Valentin Ventura on Rue de Maubeuge near Montmartre. When he returned to Paris in 1889, Rizal stayed at the Hotel de Paris, also along Rue de Maubeuge. From there, Rizal could see the Eiffel Tower which opened that year at the World Exposition. After seeing a Buffalo Bill cowboy exhibit at the exposition, Rizal renamed the Kidlat Club "Indios Bravos," as the American Indians were called in the show.
A plaque commemorates his martyrdom at Place Jose Rizal, a small public park on Rue de Maubeuge. –KG, GMA News