GMA News' SONA 2012 is top special coverage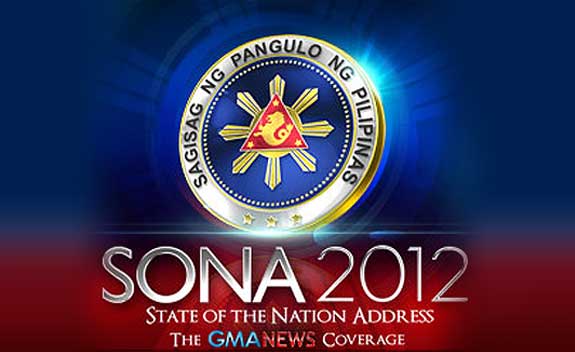 SONA 2012, GMA News' special coverage of the third State of the Nation Address of President Benigno "Noynoy" Aquino III, proved once again that more viewers prefer GMA 7 as their primary news source—especially during events of national significance.
Based on July 23 overnight data from the industry's more widely recognized TV ratings service provider, Nielsen TV Audience Measurement, SONA 2012 posted 14 household rating points in the National Urban Television Audience Measurement (NUTAM). ABS-CBN's Ulat ng Bayan, on the other hand, only managed 12.3 household rating points. Using an estimate of five television viewers per household, this translates to 815,160 more viewers for GMA-7's SONA 2012 nationwide compared to ABS-CBN.
SONA 2012 was also the top special coverage in Urban Luzon with 15.7 household rating points as against ABS-CBN Ulat ng Bayan's 11.5. This translates to 1,498,195 more viewers watching GMA News' special coverage compared to ABS-CBN's in Urban Luzon.
In Mega Manila, SONA 2012 posted 15.5 household rating points versus Ulat ng Bayan's 11.2, which translates to 1,194,950 more viewers watching SONA 2012.
Anchored by GMA News pillars Mel Tiangco and Mike Enriquez, SONA 2012 provided viewers up-to-the-minute updates on the President's third State of the Nation Address, from both inside the House of Representatives and amidst the heated protest rallies outside the Batasang Pambansa.
GMA-7's coverage also harnessed the power of the internet by featuring interactive social media component through networking sites such as Twitter, Facebook, and GMA-7's very own citizen journalism site YouScoop to serve as avenue for the general public to convey their expectations and opinions on the President's SONA.