'Pawn Stars' & 'Kings of Restoration' airs Sept 16 on GMA News TV
The Philippines' No. 1 news channel will be airing the hit reality series Pawn Stars back-to-back with Kings of Restoration, every Sunday starting September 16 – bringing local free TV audiences entertaining lessons in history.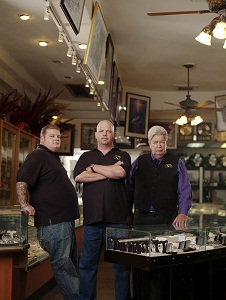 In
Pawn Stars,
three generations of the Harrison family -- grandfather Richard, son Rick and grandson Corey -- jointly run the family's pawn shop business, and there's both clashing and camaraderie every step of the way. The men use their sharp eyes to assess the value of items that arrive in their shop, from the commonplace to the truly historic. It's up to them to determine what's real and what's fake, as they reveal the often surprising answer to the question on everyone's mind, "What's it really worth?"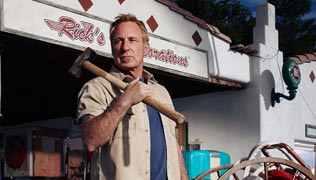 Kings of Restoration
features Rick Dale and his crew of loose screws at Rick's Restorations, as they take rusty, beat-up items and restore them to their original glory. Whether it's a giant gas pump from the 1920s or a bicycle from the 1950s, every restoration is a challenging, high-stakes business project where rust is transformed into a valuable collectible. Things just aren't made like they used to be, but at Rick's Restorations, everything old becomes new again.
Originally aired on the History Channel, the series
Pawn Stars
and
Kings of Restoration
will be on Philippine free TV from 3:00-4:00 PM every Sunday, starting September 16 on GMA News TV Channel 11. The episodes will be dubbed in Filipino to reach a wider audience.