71 sign up for the 2012 PBA rookie draft
The 2012 rookie draft of the Philippine Basketball Association set for August 19 has drawn interest of 71 players from the amateur leagues, the PBA said late Friday.
Among the aspirants are June Mar S. Fajardo (University of Cebu), Calvin Abueva (San Sebastian College), Cliff Hodge (Reedley College), Vic Manuel (Philippine School of Business Administration), John Aldrech Ramos (Far Eastern University), and former national player Chris Tiu (Ateneo de Manila University).
Tiu, in particular, beat the August 3, Friday
deadline
.
In an interview with GMA News Jessica Soho on the State of the Nation, Tiu revealed that he was undecided until as late as Thursday because of concerns about his personal safety given the intensity of play on the PBA courts and his responsibilities vis-à-vis their family business.
Tiu said he decided to join the PBA draft because of the fans and the responsibility that came with having been privileged to play competitively in a sport that he loves.
He skipped the draft last year because he still wanted to continue playing for the national team, but that did not come to pass with the management decision to harness professional PBA players instead of drawing from amateur talents.
By joining the PBA, it would still be possible for Tiu to be tapped to join the nationals.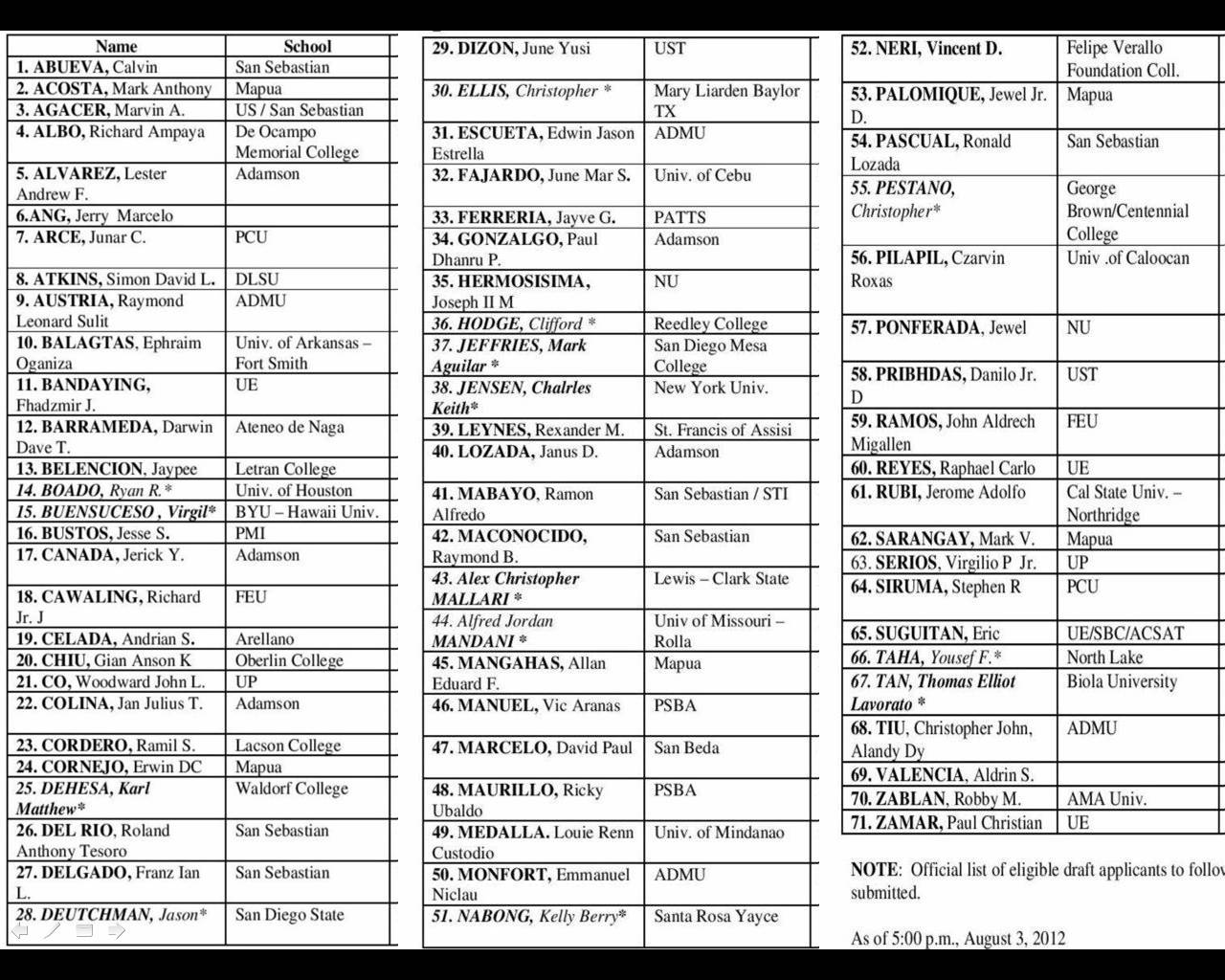 The 71 who want to join the PBA as rookies.
— ELR, GMA News