Monsoon Flood Rescue Database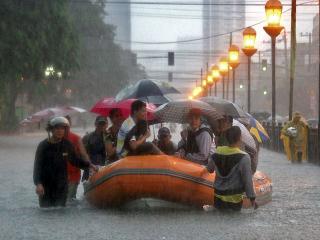 On flooded España in Manila, flood victims rescued by rare rubber boat. Rescue boats are few and far between on the day they're needed most. A group of unidentified men with a marked OCD-NDRRMC rubber boat ferry stranded commuters along flooded España Boulevard in Manila on Tuesday. Danny Pata
If you or anyone you know is in need of rescue, you can enter their details in the form below. Agencies can download and copy this database to help facilitate rescue efforts.
Due to the volume of entries that we are receiving, we are currently unable to verify and follow-up every one. But we are updating the status of as many as we can as we receive new information.
– GMA NewsClick here for a sortable and printable version of this database.