Chocolate shoes to sink your teeth in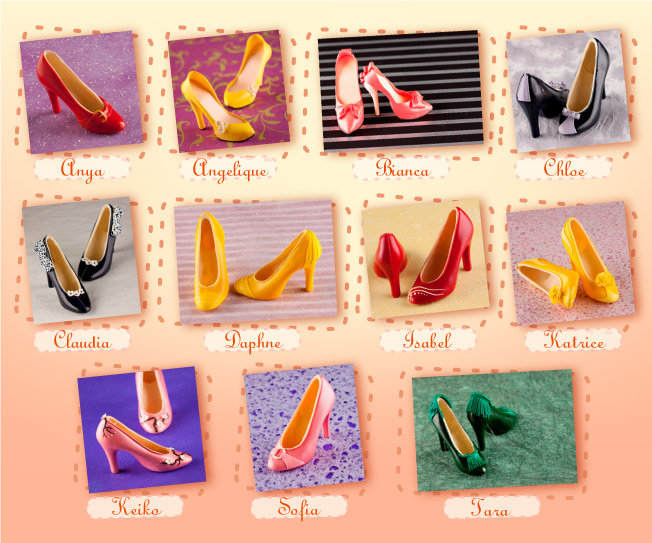 Graphic by Analyn Perez. Photos courtesy of Makati Shangri-La
Shoes and chocolate are probably two of the common girl's biggest addictions, right alongside shopping, Zac Efron, and now, Zapato -- a chocolate shoe collection that looks almost too pretty to eat.
Zapato features white chocolate in the shape of 20-centimeter shoes, hand-painted in 11 different designs, named after different women. The collection replicates the shoe shopping process on a micro-scale, where half the fun is choosing which style goes with your personality.
Among the 11 styles is the Chloe, sophisticated in black and grey. There is also the Claudia, which is reminiscent of costume designer Cecil Beaton's elegant and elaborate pieces in the classic musical, "My Fair Lady."
Another eye-catching style is the Keiko, pink, pretty, and dotted with blooms. The Anya and the Isabel are striking in red, while the Angelique recalls a sunny day—bright yellow and flowery.
The Tara is unapologetic in green, stern if not for the little fringe that lends it a touch of whimsy. The Daphne, the Katrice, and the Sophia are simple but surely sweet, and the Bianca's intricate folds make it look kitschy cool.
The Zapato collection is available at Sinfully by Makati Shangri-La, located at the second level of Greenbelt 5 at Ayala Center, Makati.
According to Makati Shangri-la in a press release, "each style reflects a design personality, so guests may choose one or own the collection. After all, ladies can never have enough shoes." -
Amanda Lago/YA, GMA News