Advice for the young entrepreneur: Focus on execution not ideas
People interested in establishing start-up should focus on execution of ideas instead of coming up with them, software engineer Joe Ziegler said in a talk before would-be Filipino technopreneurs.
"What you're gonna find in the start-up market is, it is heavy on ideas but it's light on execution," said Ziegler, himself a founder of several start-ups and counts pioneering browser Netscape among his clients.
"I have bad news for you, your idea is not unique. This is the bad news. Your ability to execute on that idea is what is gonna get you your money," he added.
Ziegler was in Manila, together with Garrett Gee, courtesy of the US Embassy's Speaker Program. They were the featured guest speakers at business incubator Kickstart Ventures' first start-up mixer for start-up founders and potential investors.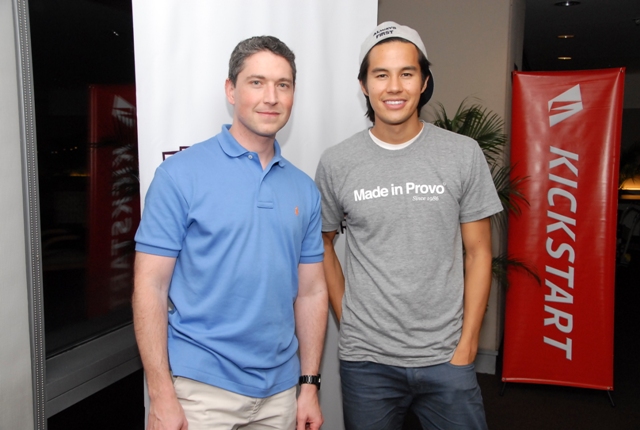 A wholly owned subsidiary of Globe Telecom,
Kickstart earlier received a P100-million funding
from the telco.
Ziegler emphasized the importance of having a technical co-founder to help put ideas in motion, advising non-technical entrepreneurs to make sure they find one before meeting with potential investors.
He said an entrepreneur should have an idea about revenue model before asking for seed money, and underscored the importance of building a minimum viable product to "test hypotheses" and improve the product or service through user feedback.
Gee said start-up entrepreneurs should shift from making money to creating products and providing services of value.
He is the founder and CEO of Scan, the mobile technology company that developed the eponymous QR code scanner – one of the most downloaded apps on the App Store.
Focus not on the money
"If you're too focused on money, you spend your whole life trying to chase it and not get far. If you focus more on creating value, money's gonna come naturally," the 25-year-old technopreneur said.
"I would admit that I am not very money-minded or money-driven. So I wasn't thinking about money [when I started Scan], I wasn't thinking of starting my own company or business, I just wanted to create a cool product."
Gee noted the idea for Scan came about when he wanted to make QR code technology more user-friendly.
Now one-year-old, the free app generates up to $3,000 a day in affiliate fees and advertising revenue.
"It grew a lot quicker than we expected…: Gee said. "Our very first night, we had 2,000 people download the app, and then the second night we got 5,000 and then 10,000 until we were getting one download a second, 85,000 downloads a day.
"In the first three months of our existence, we passed one million downloads," he added.
Investors then saw the app's potential. As novices in entrepreneurship Gee admitted he and his co-founders didn't know how to interact with investors, though their analytics boosted their confidence when they went into meetings.
"They asked us, 'How much money do you want to raise?' Our response was something like, 'You invited us here, we don't really know, maybe 300,000 dollars?'" he said.
"They said, 'that's child's play over here, you could probably just raise a million,'" Gee recalled, saying that in the end they were able to raise a seed of around $1.7 million from 24 different investors, including Facebook's Javier Olivan, and pop star Lady Gaga.
Corollary to Ziegler's advice, Gee agreed confidence is key to a successful start-up.
"Everybody has potential, everybody has skills," he said. "Everybody has the ability to develop strong work ethic.
"I think, where a lot of people fail is the confidence. They don't think they're going to be the next big CEO or create the next popular product.
"But you know, I think the only reason somebody does something amazing is that they were the ones that had the confidence, the ones that tried," Gee added. —
VS, GMA News