Headphone review: Skullcandy SK Pro
You've probably already seen these headphones with the iconic skull logo, the street themed, head-turning designs, and wondered if they're worth the price. In this series of reviews, we'll dissect some of the new colorways of various models.
"Every revolution needs a soundtrack," goes the Skullcandy motto. Want a skull? Read on.
READY FOR THE CLUB GIG
The SK Pro is being touted as medium priced headphones custom built for amateur or professional DJs (the reversible ear pillows are key to this) ad well as audiophiles who want a great sounding listening gadget but don't want to plunk down for super high end ones that cost upwards of P15,000.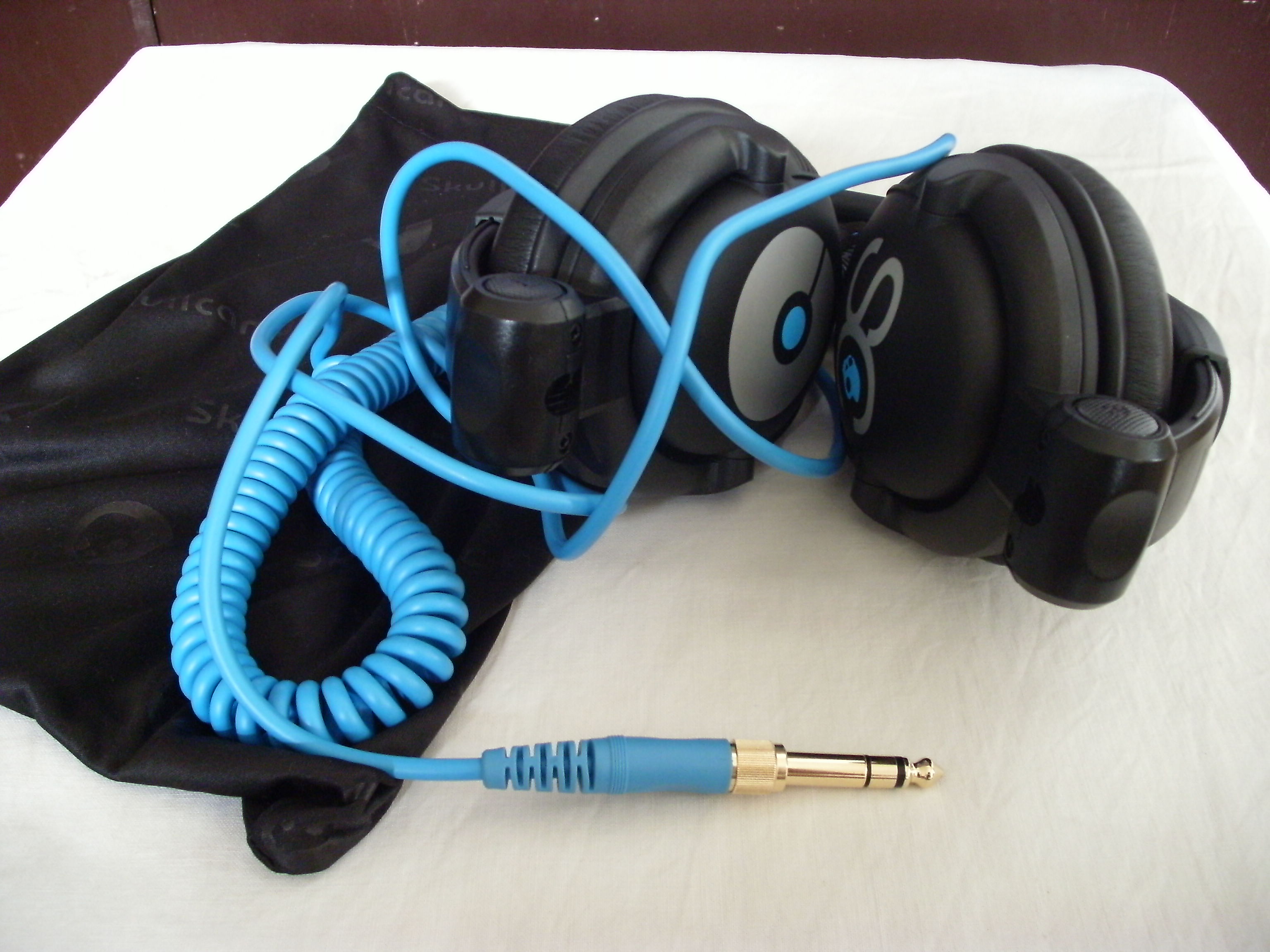 What you get with the unit:
Satin Travel Bag
3.92 Meter Cord
50 mm Driver
3.5 mm Plug
6.3 mm Adapter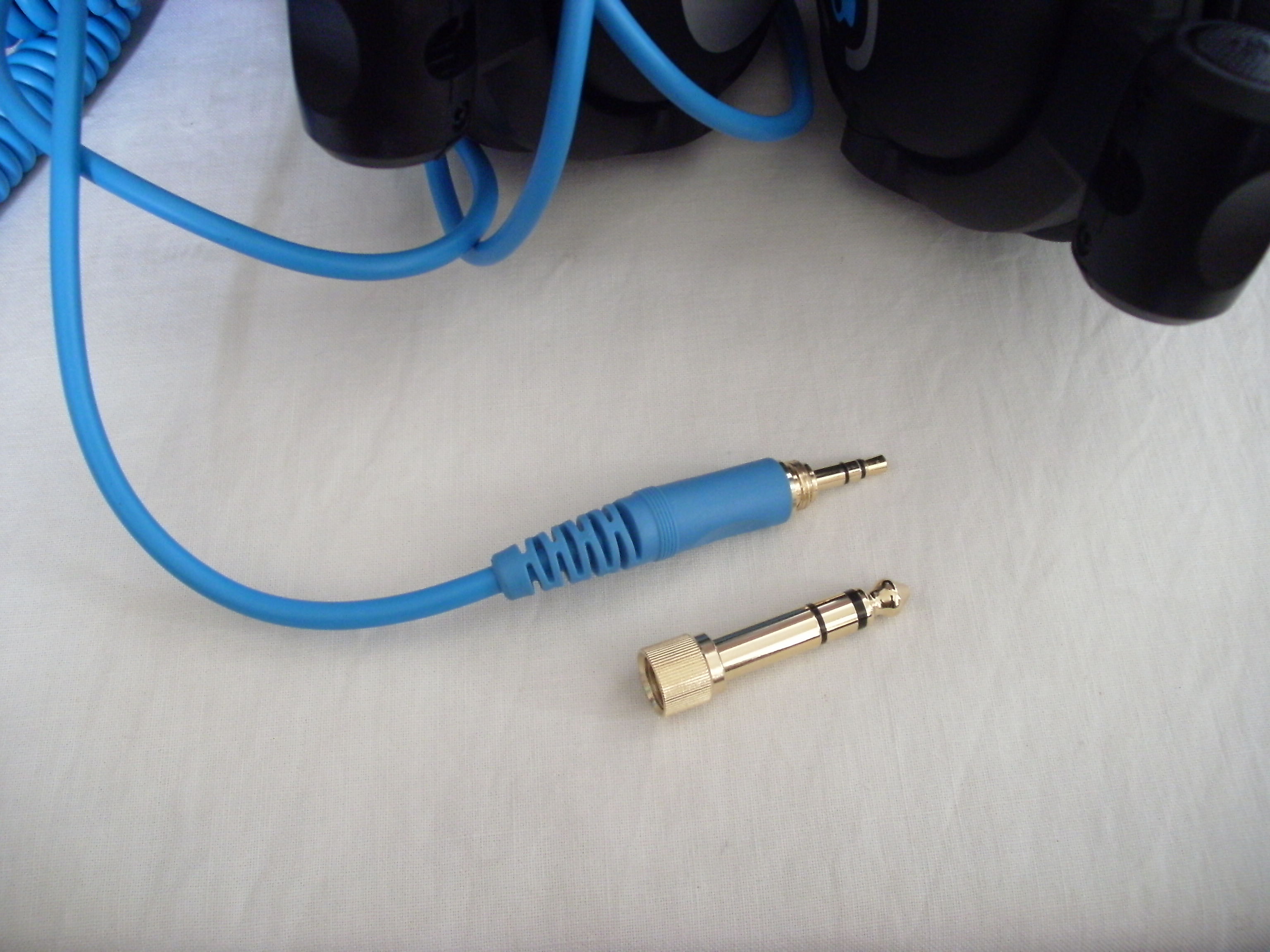 Take note that the 3.5mm jack is usually found in mp3 players, iPODS and most cellphones, while the 6.3mm adapter (screwed on top of the first jack, so there's less danger of it accidentally coming off) lets you use the headphones on instrument amplifiers, mixing boards and other DJing equipment.
PRO LUXURY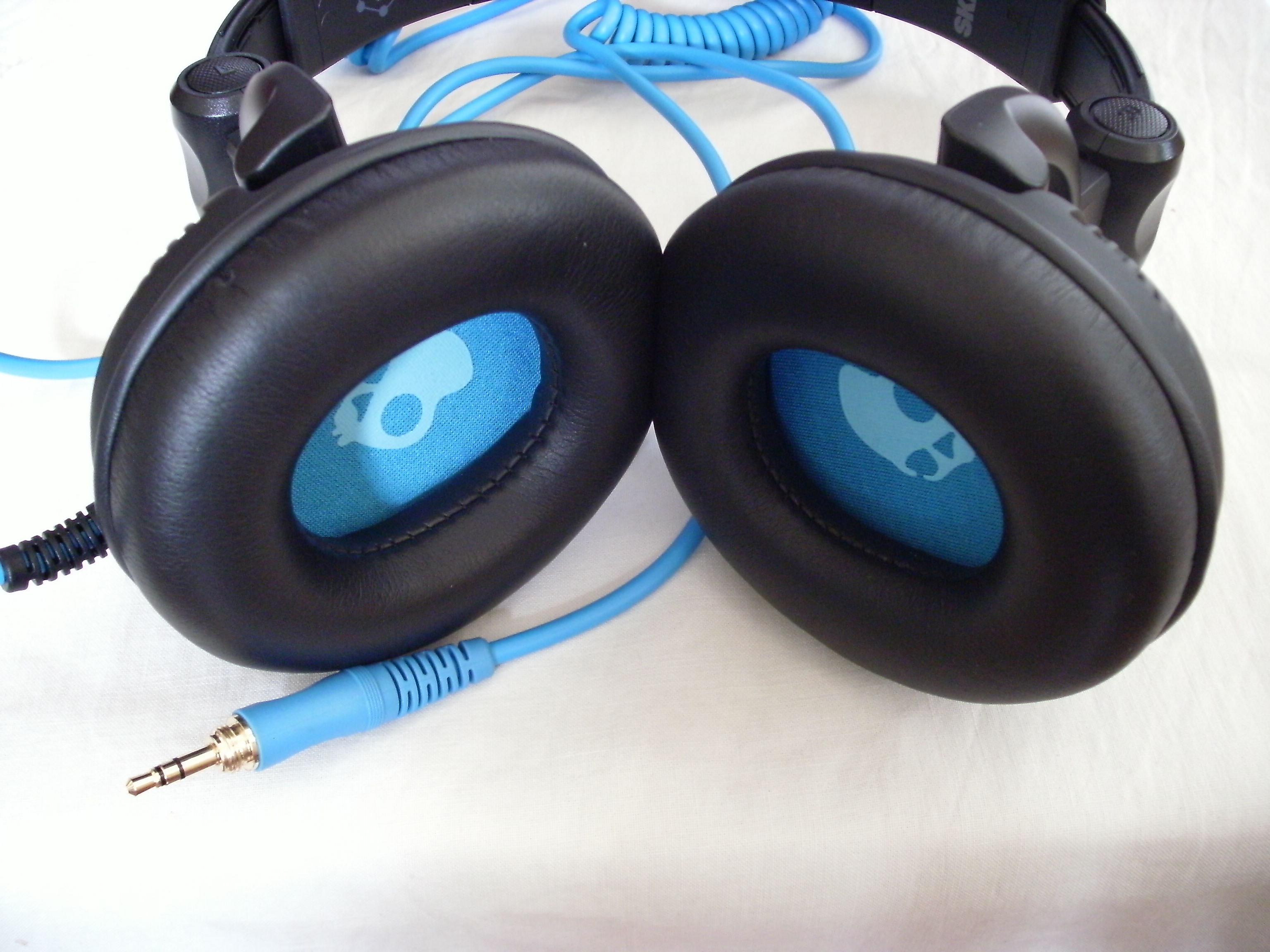 Our SK Pro unit's design was in the Carbon colorway. There are a lot more design themes to choose from, like the Tokidoki, Rasta and the Gold one, which will truly make you stand out like a Trump kid, but the overall blue and black design on this one smacks of the futuristic. Its sleek, alludes to Euro-techno, or drum and bass aesthetics.
Which just means that this thing has cool factor like nobody's business, providing that collision of tech, fashion and music that Skullcandy does so well.
What's billed as "Soft Leather-Touch Ear Pillows" are exactly that. Very comfy, very soft things that cradle your ears and double as quasi-sound cancelling ear muffs. What this does is it muffles the external world and enclose you in your own little bubble, providing a quick getaway ensconced in music. Always a great thing when tech does that. However, it's a must for DJs who need to hear the beats and tracks for their crossfading segues and tricks. It's definitely ready for the club or for the street.
The pillows are also reversible in what's called "DJ Articulation, Over Ear Studio Design." They meet no resistance as you turn each or both almost completely 360 degrees, stopping when the outer edge of one muff hits the set holder.
Also, if you extend the headband a bit, the ear pillows fold in to make the whole thing smaller, which you can then stash inside a black, satin pouch that comes with the headset. While it won't make the unit ultra portable (hey, these things aren't built for marathons or outdoor sports), it will certainly help making it less susceptible to damage.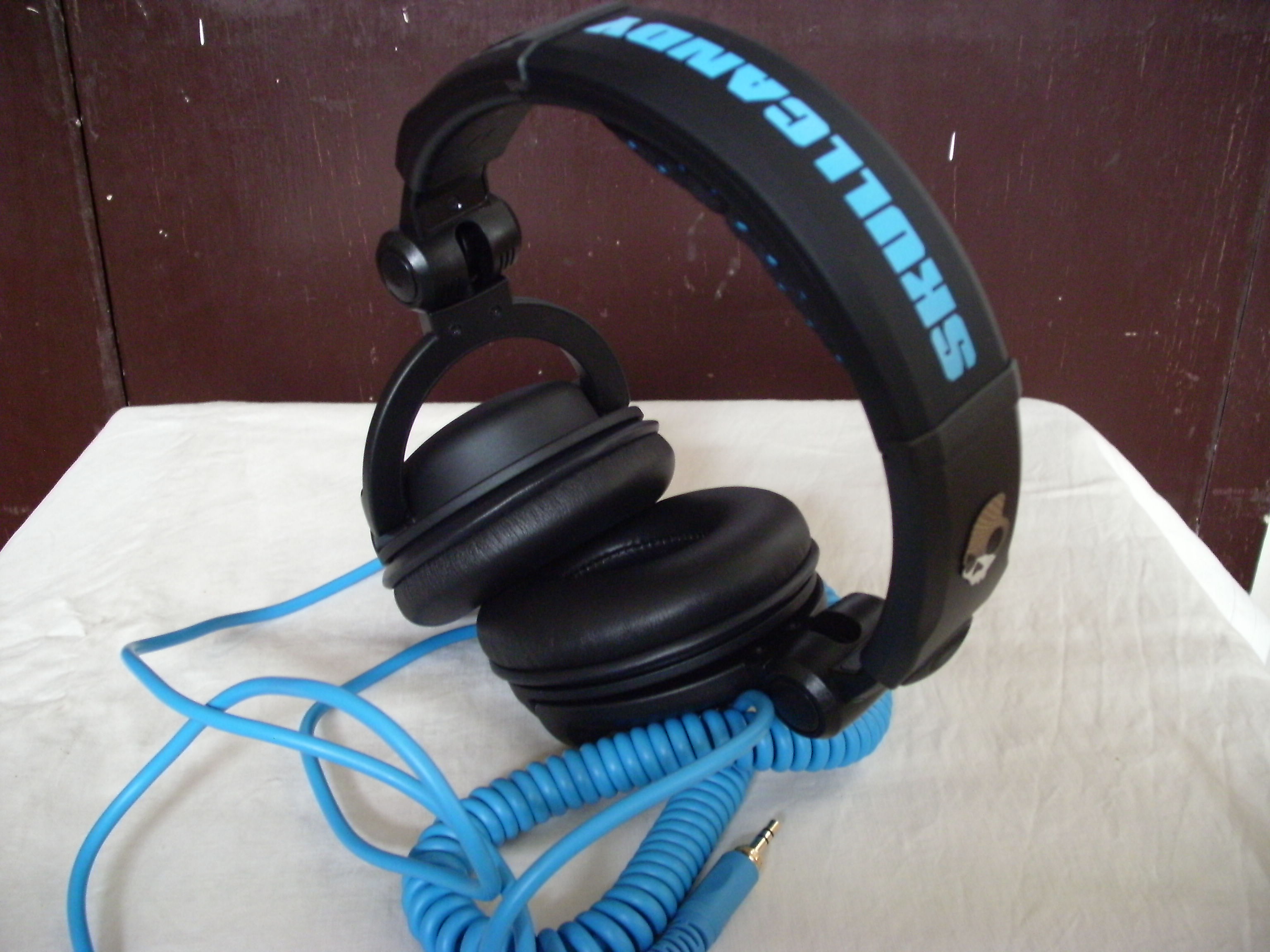 The cord on this unit is longer than most in the SK line and has a part where it's coiled, and thus extendible. Excellent for use in DJ situations, where it can stretch for when you need to reach your vinyl records or your beer bottle at the other end of the decks. When you're done, it'll just snap back into place.
The cushion on the underside of the headband sits very plush on your noggin. A good design thought that's excellently executed, since these things aren't the light kind of sports headphones by any standard. They're probably around the weight territory of two iPhones, which can get a bit too much if they're on top of a small head (a girl's, for example) for hours at a time. The cushion helps minimize the impact of the unit's embrace around the head.
One small complaint in the hardware and build department is the half-circles, those semi-circular parts that hold the ear pillows themselves and lets them reverse. For headphones being touted for professional DJ use, they seem a bit too flimsy to fully resist the whole spectrum of gig activities.
Take note that nearly the whole headphone set is made out of plastic. Sure, it's reinforced with steel on the head band area but a drop in the right place, from enough height, or a hard enough bump from an over enthusiastic clubber will make the ear pillows detach. It's durable enough but make sure you don't take it into too rugged a situation. Certainly no base jumping, wall climbing or partying with 50 Cent.
SONIC POWER!
The unit's tech list reads like a wet dream.
Frequency range: 20Hz - 20Khz
Impedance: 64 ohms Max input power / 100mW
Enhanced Audio Drivers
For non-techies, it simply translates to awesome sound performance. This is definitely more rich than your ear buds are used to. If you just use the earbuds or earphones that come with your mp3 player or cellphone, get ready for a sonic surprise.
It's got superb and snappy bass clarity. It fared pretty well with garden variety pop like Lady Gaga and Justin Bieber, even some Rihanna. But it was when we threw electronica and Big Beat in there that the SKPro performed off the charts with the likes of Chemical Brothers, rising French DJ group Chinese Man, and even some hip-hop by way of Far East Movement (it was excellent for their "Dirty Bass" album).
A caveat, try not to use it too often for practice on amplified instruments. That's not to mean they'll crap out if you practice with your guitar with these on. In fact it's the opposite. The sounds are great but the clarity is too much and if you put in too much gain, there's a real danger of damage to your ear drums. I had mine at barely above zero and already the pressure was too much. I haven't used it in a DJ situation but am sure with how well it retains the drums and the processed sounds.
It also has great mids and lower highs when it outdid itself with certain types of metal, like System of a Down, the drone gods Sunn O))), and Black Sabbath. But was a tad bit hissy on old school thrash like Megadeth and Slayer—it's a very minor thing, however, since both Tom Araya's and David Ellefson's bass came in clear as a horned vixen on a good day in angelic heaven.
Alternative music was next, with REM's guitars ringing like bells, while the axe overload of The Smashing Pumpkins and Soundgarden fit right in without the fizzy treble common in other low end headphones. The instrumental pathos of post-rock as well as emo bands were given much needed articulation, the high notes and the harmonics coming through with flying colors.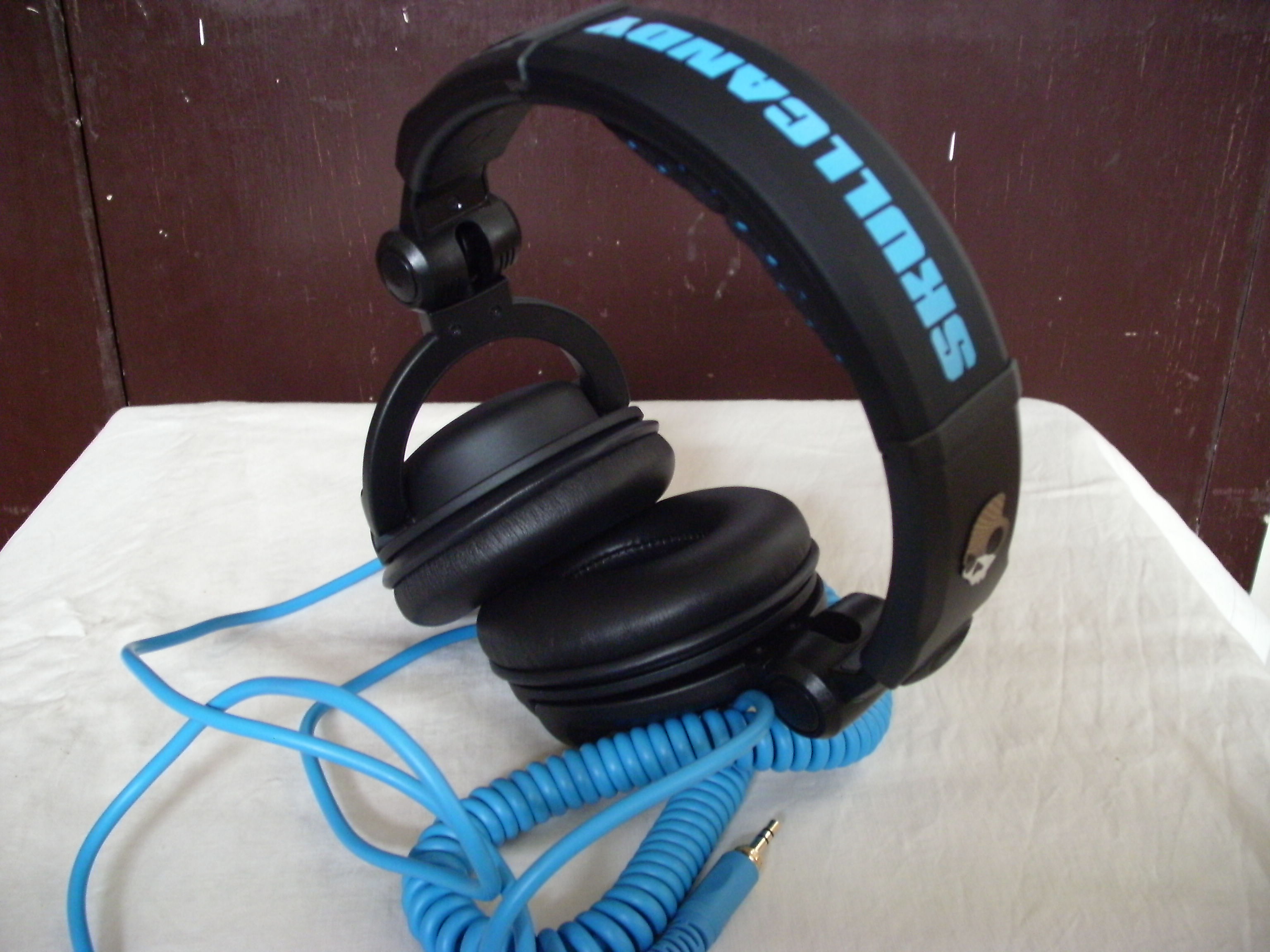 GET CANDYFIED?
The clincher really is the price point. At Php7,499, this unit doesn't come cheap at all.
If your music is worth the portability, the clarity, and the head-turning coolness, then this is a great buy. It will certainly ensure you don't need to turn the volume up although the weight around your head or neck may get some getting used to, like having two iPhones resting there. But if you just like your headphones lightweight and don't want to think what you'd do if you lost this thing with what you paid for it, then there are less precious and less pricey items that are out in the market.
If you're an amateur or pro DJ looking to enhance his headphones collection with something excellently designed, funky, sleek, and don't mind the extra care you'll need to lavish on this peripheral, then the SKPro definitely competes right up there with those Sennheiser, Bose or Audio Technicas. — TJD, GMA News
---
Skullcandy headphones and earbuds are available at AstroVision stores, Bratpack, DC, Gadgets in Style, Mobile 1, Ambassador Appliance Inc., A Shop, R.O.X, Robinson's Department Store Ermita and Galleria, Tribu, and can be bought online at Zalora.