Something old, something new at Forest Lodge in Camp John Hay
If there's one place in Baguio City that's worth a trip to the increasingly crowded holiday destination, it's Camp John Hay with its stately pine forests, crisp mountain air, and fog-shrouded scenery.
Last Saturday, September 1, the former military base saw the launching of a not-quite-new addition to its growing number of tourist facilities, the Forest Lodge just beside sister hotel The Manor.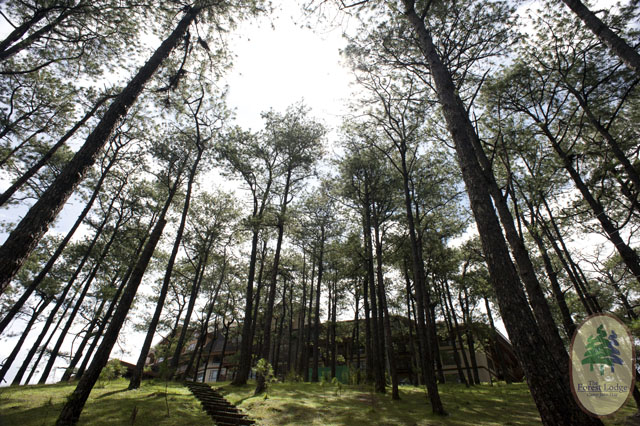 Young students performed a native Igorot dance, brass gongs were sounded three times, and prayers were offered to officially open the hotel, which was formerly known as the Camp John Hay Suites.
Amid the festive opening, which included flash mob-style performances from the hotel's talented staff, there was some uneasiness as Baguio City's officialdom hinted about the ongoing tussle between the hotel's developer and the Bases Conversion and Development Authority (BCDA).
Robert John Sobrepeña, Chairman of the Camp John Hay Development Corporation, said it has taken ten years since construction started to open the hotel, but he remains optimistic that the company will be able to fulfill its vision of building 1,000 rooms in the premier tourist destination.
"We're committed to bringing in more people to Baguio City to celebrate, not just the environment but also the culture of Baguio City," he said. "We believe that it presents a very unique attraction to tourists, not just Philippine tourists but foreign tourists as well."
In his speech, Baguio City Mayor Mauricio Domogan recalled that the national government was spending two million pesos a month to maintain Camp John Hay after taking over from the Americans in 1991.
"Now that we are in this stage we hope that we will be able to iron out whatever differences we have," he said. "Let us work together because as we all know it is only when we are united that we can accomplish a lot."
For Pinoy travelers
Speaking to reporters from Manila who were invited to cover the launching and to check out the hotel's facilities, Tito Avanceña of Camp John Hay Leisure Inc. said Forest Lodge hopes to attract middle-class Filipino travelers looking for comfort and relaxation at affordable prices.
"Alam nyo ba kung gaano ka-hirap maghanap ng okay sa presyo na okay din? Mahihirapan ka talaga," he says.
"The burgeoning Filipino domestic traveler, that's my market," adds Avanceña, whose company manages both The Manor and Forest Lodge.
At an opening rate of P2,900 for a superior room that's good for two, the hotel is certainly set to compete with more expensive hotels in downtown Baguio City that have less plush amenities.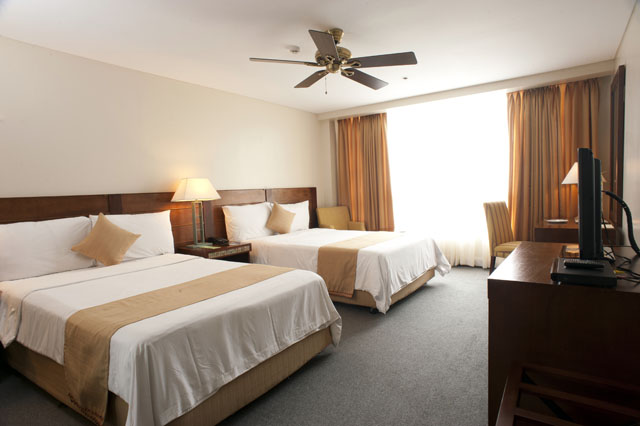 The rooms are spacious, with glass doors that open out to a balcony facing a grove of sun-dappled pine trees. There are tea- and coffee-making facilities, perfect for fixing a cuppa while watching the chirping birds and ignoring the cable TV with its bad reception.
While the rooms don't have all the modcons of a five-star hotel, it's clear that they were designed with the discriminating traveler in mind. The rainshower heads in the bath are a luxurious touch, and there's even a corner dressing table for those who like primping in front of the mirror for ages.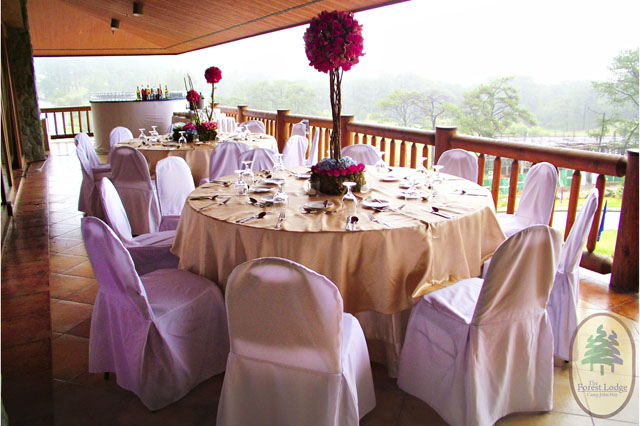 So far, only 55 of an expected 200-odd rooms are open for visitors, and there's still some construction going on. In some areas, there's an air of disuse – a boarded-up veranda, an elevator that refuses to open at a certain floor, a lot of doors with just a red dot instead of a room number.
The lodge seems to have the support of the local community though, with an exhibit of watercolor paintings adorning the walls of the Twist restaurant and the lobby.
Here to stay
Avanceña told GMA News Online that while they get most of their bookings online, he's not keen on building partnerships with travel websites just yet. He believes travelers still get a better deal making direct reservations with hotels.
With the opening of Forest Lodge, he feels they are in a better position to compete in the tourism industry.
"Baguio, even the entire Philippines, regardless of your political leanings, many evidences attest to the fact that we're moving up," he says. "As the economy turns, you want to be able to own a market share already."
It's not clear how Forest Lodge was able to open despite the feud between BCDA and the group of Sobrepeña, who declined to comment on the litigation process.
"Right now we have an injunction that prevents anyone from doing anything with the camp and we're in arbitration with the BCDA, and that means they have to go to court with us," he says.
"If they took our offer one year ago, they would have 500 million in the bank now and two and a half billion on the way," he says.
In a previous
news release
, BCDA President and CEO Arnel Paciano D. Casanova said, "What CJHDevco conveniently forgot to reveal to the public was that its offer was to write off its P3 billion debt to the Filipino people, increase the term of the original 25 year contract to 65 years and change the contract from a lease to a joint venture agreement."
Asked why they decided to open amid the controversies hounding his company, Sobrepeña says, "We're opening this to show our commitment to the vision of Camp John Hay. We're here to stay."
In addition to the estimated 400 rooms in the two hotels, his company plans to open another wing with 200 rooms, plus 400 more at the Mile-Hi center just below Forest Lodge.
There's now a call center near the camp entrance, trendy cafés just across the street, and just a few meters away, another upscale hotel. But there are still grassy knolls for family picnics and forest trails for more adventurous souls.
Taking a leisurely stroll among the pine trees and colorful flowers of Camp John Hay, it is easy to forget the contentious battles for what is probably one of the few remaining green spaces in Baguio City. In these great outdoors, one can only wish that the camp would remain an enduring forested enclave.
– BM, GMA News
Photos courtesy of Camp John Hay Leisure Inc.