Korean cooking classes at the Korean Cultural Center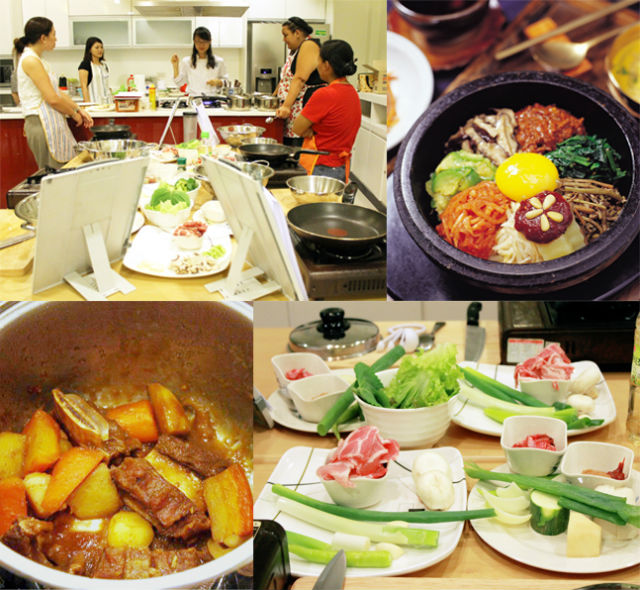 For the third term of 2012, there are 26 dishes included in the curriculum of the Korean cooking class. Bibimbap (on top right) is also a popular choice. It is a rice meal topped with several vegetables and mixed with gochujang or chili paste.
As part of its effort to promote Korean culture in the Philippines, the Korean Cultural Center is offering a series of cooking classes featuring Korea's well-loved dishes. The cooking classes are held on Tuesdays, from September 14 to December 4. Each two-hour session consists of two dishes at P300-P500 per session inclusive of the ingredients.
Among the included recipes are kimchi, spicy stir-fried octopus (nakji-boggeum), pork backbone soup (gamjatang), bulgogi, soy sauce-braised sardine with radish and chili (samchi-jorim) and bibimbap.
For a complete list of dishes and enrollment requirements please visit the
website
. The Center may also be reached at info@koreanculture.ph or through 555-1711 for inquiries.
Press release and photos from the Korean Cultural Center
Go to comments