Eco-luxury island-resort opens on Pangulasian Island in Palawan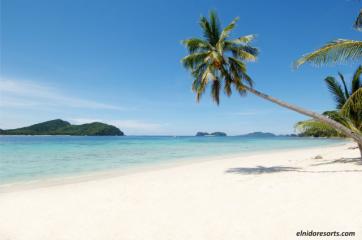 El Nido in Palawan is an island paradise.
Palawan, with its majestic limestone cliffs, magical underwater scenes and breathtaking beaches, is one of the Philippines' most beautiful spots.
El Nido in particular — home to 400 species of corals, over 800 species of tropical marine fish, and five species of endangered sea turtles — has been called heaven on earth.
"We share the fun in the Philippines by showing to the whole world the truth, that we have one of the best protected marine environments, not just in the country, but probably in the world," El Nido Resorts president Laurent Lamasuta said in a press release.
According to the release, El Nido Resorts has led the protection and conservation of El Nido and Taytay in Palawan for almost 30 years by investing in the education of both locals and resort guests in sustainability and appreciation of the environment, helping the places maintain their rich and diverse flora and fauna.
On October 15, the group is set to unveil its newest green getaway spot: Pangulasian Island, an eco-luxury island-resort fronting a pristine beach surrounded by crystal-clear waters, with a house reef teeming with marine life, a lush tropical forest as its backdrop, the release said.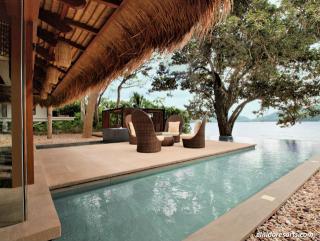 Pangulasian features contemporary Filipino design.
Pangulasian features contemporary Filipino design in its 42 deluxe accommodations. According to the release, the resort island "was planned and designed to preserve the environment, take advantage of and blend with the existing topography of the land."
The architectural and interior design reduced site impact by using stilt foundations, integrating responsibly sourced local and natural materials, and maximizing natural lighting and ventilation to reduce energy consumption, the release said.
Guests may stay closest to the forest in any of the eight Canopy Villas, each with a perfect view of Bacuit Bay. Sunworshippers may prefer the 24 Beach Villas, each with a private beach front view and easy access to its pristine waters, while those who wish for more privacy can choose from six Pool Villas, each with its own pool, or four Kalaw Villas, which are clustered in a secluded cove of the island, with a private pool and Kalaw sala.
Pangulasian joins El Nido Resorts' Miniloc and Lagen Island Resorts in El Nido, and Apulit Island Resort in Taytay.
— Carmela G. Lapeña/BM, GMA News
Photos from El Nido Resorts