Chinese search engine plants digital flag on islands in Japan-China dispute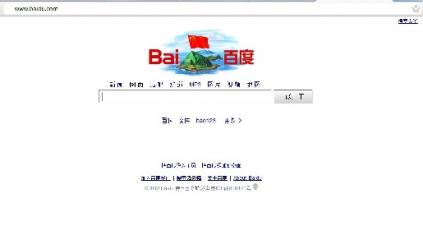 Baidu page. Baidu plants digital flag on disputed island
As China's
territorial row
with Japan rages on, a major Chinese Web portal has planted a "digital flag" on the disputed territories on its homepage.
But an executive of the search engine Baidu told a tech site that the move is aimed to prevent violence by encouraging people to air their patriotism in a peaceful way.
"The overwhelming majority of Baidu's employees and users clearly feel very strongly on this topic, but our purpose was to encourage people to be rational in their expressions of patriotism, to renounce violence and other forms of extremism. Planting a digital flag to express your feelings on the matter of the Diaoyu Islands is a much better alternative to throwing rocks or smashing cars," Kaiser Kuo, Baidu's director of international communications, told
The Next Web
.
However, "Given Baidu's huge influence and visibility in China, the move could have been construed as an act of fervent nationalism or stoking trouble," The Next Web said.
Baidu's digital flag was in the form of a doodle of China's flag planted on the East China Sea islands, called Diaoyu by the Chinese and Senkaku by the Japanese.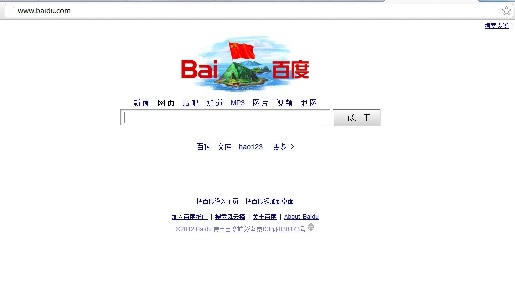 A screenshot of the Baidu.com homepage as of Tuesday, 2:07 p.m. Manila time.
The Next Web also noted that September 18 is a sensitive day in China-Japan relations, as it is the anniversary of an incident that led to the Japanese invasion of Manchuria in 1931.
The situation escalated when Japan
bought the islands last week
despite China's warnings that it was "playing with fire."
This has led to protests in front of the Japanese Embassy in Beijing, the shutdown of some Japanese factories in China and calls for Japanese nationals in the country to
stay indoors
.
Earlier this year, tension between the Philippines and China over the Panatag (Scarborough) Shoal prompted an exchange of hack attacks that targeted Philippine and Chinese websites.
— BM, GMA News