Spellbound in Davao City with magicians from Asia
Magicians—masters of illusion and diversion that they are—get together for conferences just like other professionals. That's what the Asian Magic Association did from September 14 to 17 in Davao City, where they staged two nights of spellbinding performances.

The first evening of magic featured France's Jordan Gomez (famous for his award-winning act in which he manipulates CDs and M&M's), Australia's Tim Ellis (record holder of the world's longest magic show – 75 hours!), and Mark Yong who reportedly proposed marriage to his act partner, Pinky Loo (the couple is known for changing costume 14 times within 58 seconds).

Saturday night was the second set and hordes of spectators gathered at the gymnasium of Matina campus of the University of Mindanao.
There was silence while the lights were off then a beam from a spotlight cut through the darkness and focused the audience's attention to the stage where an enchanting dance got the evening of acts started.
The audience came to life when the host of the night, Malaysian magic superstar Vincent Tan, came out as the other performers on stage executed their moves.
In between the acts of each performer or duo, Tan displayed his tricks. He tied both his hands in between his legs. Once his hands were hidden underneath his black jacket, his right hand would immediately emerge and shake the hand of the guy who tied him.
In another trick, he let a P100 bill fly and then at midair, he turned it into a P500 bill.
Later came Japan's Fukai and Kimika, a husband-and-wife team well-known for their so-called parasol act.
Fukai danced onstage with his umbrellas of different colors and with perfect timing, Kimika seemingly pulled out of thin air a variety of big and small umbrellas. It was psychedelic.
The end of the first part of the evening's set of performances had Frenchman Mikhael Szanyiel display his comedic style.
Szanyiel won second place in comedy magic at the recently concluded International Federation of Magic Societies (FISM or Federation Internationale des Societes Magiques) in England.
The French magician didn't say a word during his entire act. Only an assortment of sound effects and music punctuated his act. His microphone kept moving away from his mouth whenever he tried to talk into it.
He struck a magical chord with the audience when he danced to the tune of the popular Filipino song, "Otso-otso." He also danced the moonwalk dance of Michael Jackson to the tune of the late singer's hit song.
After a 10-minute break, the second part started with the presentation of Cris G. Castro, head of the Inner Magic Club, a society of Filipino magicians. He showed us why he deserved to be the only Filipino to receive the Merlin Award for excellence in the art of magic.
Davao's homegrown talent, James Infiesto, also displayed his tricks, including placing a woman in a box and inserted swords into the box. One of the country's top illusionists, he incorporates the culture of Davao in his performances.
"James had a stroke last year but now he has staged a comeback," Tan said.
A pair who had to travel halfway around the world just to be in Davao was 2003 FISM awardee Danny Cole and his wife. The American couple mesmerized the audience with their electrifying antics.

Cole started his act with a men's fashion catalogue and from it he chose the necktie that would go with his coat and pants. He placed the catalogue in his neck and for a few seconds, he pulled the magazine and there it was, he was already wearing the necktie.
But the most entertaining part was when his wife came. She had parts of an electric fan in hand. As Cole tried to read the instructions, his wife assembled the fan. By the time he was done reading, the fan was ready for use.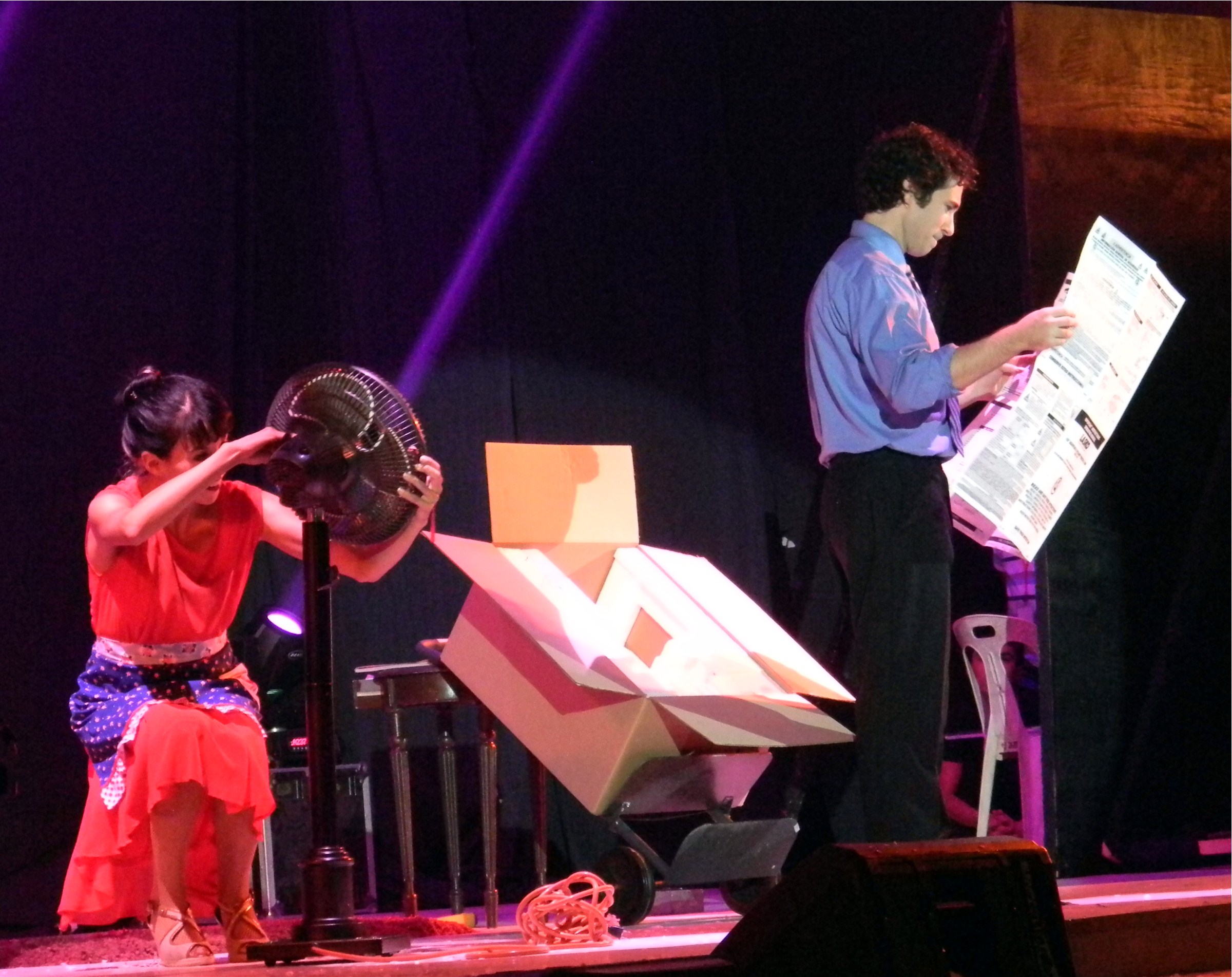 The Coles magically assemble an electric fan in a night of magic in Davao City.
Perhaps the best of all performances was saved for the finale – from Korea's Yu Ho Jin, who was crowned 2012 FISM World Champion of Magic in Blackpool.
Only 19 years old, he masterfully showed off some terrific sleight-of-hand magic. Before our eyes, he appeared to delete what was written or printed on the playing card. He also cut a card leaving one-fourth of it and throwing away the rest. Then, he concentrated and in a few seconds, the card was whole again.
Allan Abais, a radio announcer from Davao City, said, "It was my first time to see heart and soul breaking tricks."
The gathering of magicians that Davao hosted was the ninth.

The first AMA convention was held in 2004 in Shenzhen, China, which hosted again in 2006.

Bangkok, Thailand was host two times: in 2005 and 2008.

The AMA magicians also convened in Hong Kong twice: in 2007 and last year.

The other two venues were Jong So, China in 2009 and Toba, Japan in 2010. – ELR/KG/HS, GMA News