Movie review: 'Graceland' is a labyrinth of moral decay
Once "Graceland" begins, you'd find yourself glued to your seat, leaving you in a state of unease and fear from one scene to the next.
In a masterfully done narrative, "Graceland" takes you to a bottomless pit, a labyrinth of moral decay, where Manila is at its darkest and seediest.
Much like the narrow, claustrophobic alleys where a lot of the scenes take place, this doesn't allow much breathing space. It will not wait for you to adjust to the darkness of its cinematography, nor will you get polite introductions to the characters.
You'll be running, breathless until you'd get to the dead end or the finish line, depending on how you'd see it.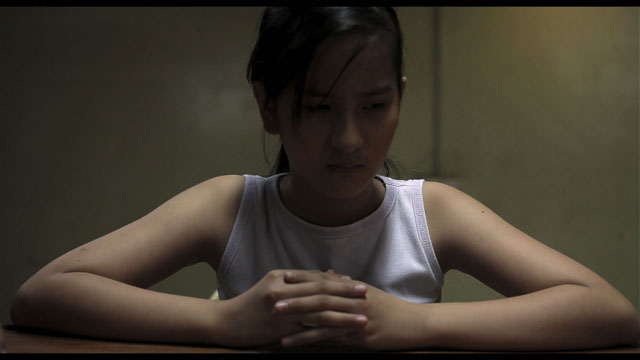 Ella Guevara as Elvie Villar

Caught in the middle
Crushed in the middle of the pit is Marlon Villar (Arnold Reyes), the Chango's family driver for eight years and counting.
You'd know from the start he's a man in despair. His wife is bedridden in a public hospital, where, judging from the way it looks, you can presume she's not being taken care of properly.
He has spent almost a decade bowing his head and saying "yes, sir!" to every whim of the corrupt politician Mr. Chango, earning a meager salary, enough to put his daughter Elvie (Ella Guevara) to school, but not enough to take his family out of the slums.
In fact, you can say life doesn't get any worse for a man like Marlon, but it does when in a jolt, a man pretending to be a policeman named Visel (Leon Miguel) forcibly takes hold of the car and kidnaps the wrong daughter.
In this tightly knit narrative, Marlon finds himself caught in the middle of deceit, exploitation and depravity, pushing him almost to the edge of breakdown.
You'd know the crime thriller works, when the clock starts to tick and you begin to feel for the man, who has nowhere else to go but down.
Easy to hate, hard to condemn
The characters in the story are all very familiar. In fact, these are stock characters we are all too familiar with – whether in real life, or in soap operas: the greedy politician, the sharp-tongued politician's wife, the corrupt policeman, and the ruthless kidnapper.
But in what soaps fail to do, "Graceland" succeeds. It takes maturity from a filmmaker to dissect these characters that are easy to hate, but hard to condemn.
To be able to make these characters look like real humans, rather than sketches, and place them in a cohesive suspense thriller such as this, something that our mainstream cinema industry lacks balls to produce, is an achievement in itself (they blame it on the dumbed down Filipino audience, who, they say will get confused when the characters don't hold the "good guy" or "bad guy" signboards).
And while, it's true, the pace is not much different from the action, suspense movies we see a lot from Hollywood, with some netizens quickly judging this is "Taken" (2008) goes Manila, minus Liam Neeson. "Graceland" differs itself from the usual "hero's journey" or mythic structure of narrative filmmaking.
There is no hero to speak of here, as well as there are no clear-cut villains. A journey is present, to be sure, but Marlon's is far from being an action-packed, gun-toting one.
If anything, Marlon Villar's similarity to Liam Neeson's Bryan Mills only goes as far as being a loving father.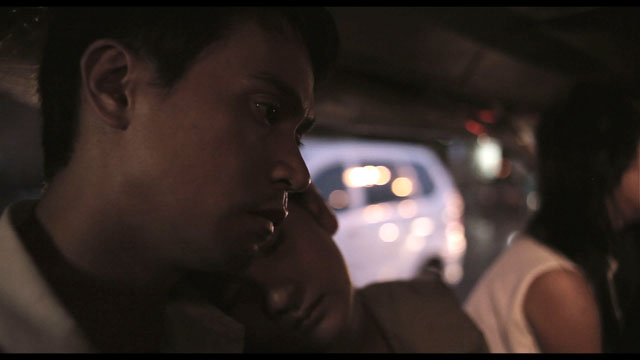 Marlon Villar and daughter

The saving grace
There's no doubt about it, "Graceland" is the darkest film since Brillante Mendoza's "Kinatay" (2009).
The beauty of the film lies in its use of Manila as an ominous, sinister character. This fact will not please our tourism officers, but the truth stares you right in the face. It is really dark, dreary, full of alleyways, potholes, damaged roads and seedy places.
Long after the movie is over, you will itch to ask, do we make the place or does the place make us?
It is ironic at the least, symbolic at best.
"Graceland" is a place with layers of mud, grime, and hopelessness, but if you listen more closely, and try squinting inside the darkness, you might just find glimmers of hope, specks of grace. –KG, GMA News
Directed by Ron Morales, "Graceland" made its world premiere at the 2012 Tribeca Film Festival, where it received an audience award.
Alina R. Co is a freelance journalist, TV producer, and voice-over artist. She is currently finishing her masteral degree at Ateneo de Manila University, solving communication curiosities and dilemmas. The views expressed in this article are solely her own.