HEADPHONE REVIEW: Skullcandy Uprock
"Every revolution needs a soundtrack," goes the Skullcandy motto. With its white and purple colorway, and the Brooklyn street gang design, SK may have a winner in terms of affordability and comfort.
The boxed package we were given included a stencil and sticker, but no travelling bag, unlike the bigger headphones.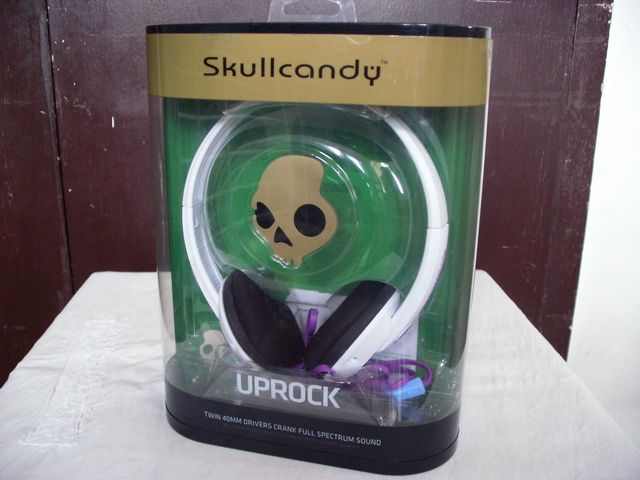 Here's some specs coming at you:
•
40 mm on ear headphones
•
Frequency Response: 20 - 20,000 KHz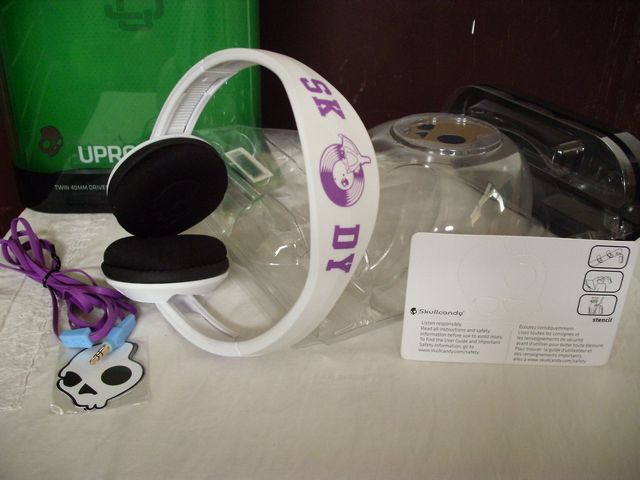 This is one of the few headphones of SK that's as straightforward as they come. It's lightweight (about the weight of a PC mouse), stylish and pretty comfortable for long time use—I used the review unit on and off for a day that amounted to approximately seven hours all in all, without my ears aching.
So being good for daily use isn't just hype.
Unlike the black and blue colorways in this model series, the white and purple review unit we had boasted city style graphics common to New York gangs and sports teams. You can be cool like you're on the streets of Brooklyn but still look classy.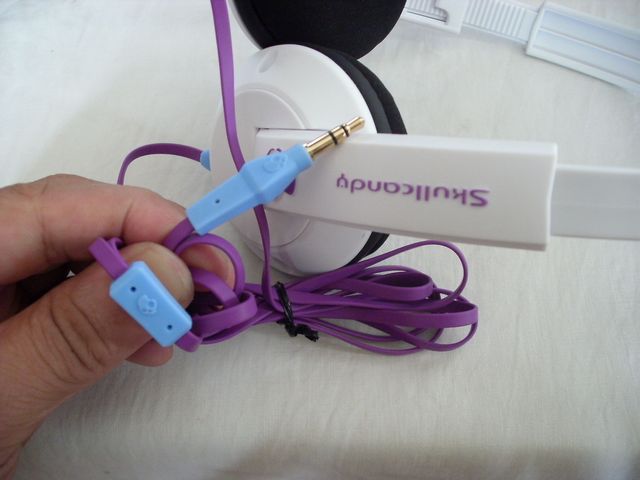 The included mic is useful for answering phones, especially if you have an iPhone. The tangle-free flat cord alone is a big god send if you've ever spend ten minutes just trying to figure out how to stretch your circular cord without looking like an idiot who's doing exactly that.
Thing is, at 1.3 meters in length, it may be too short to get your drink from the other side of a small room. Other headphones often have nearly double that length, but then again, they're prone to becoming a tangled mess.
While they're good for daily use the speaker muffs themselves are a bit lacking in depth and oomph. This is simply because they were, at 40mms in circumference, too small to encompass the entirety of my lobe, so the sound kept spilling out. Or maybe it's the 20khz at 32 ohms of impedance? Whatever.
Since we've now sacrificed sonic clarity and sinew for comfort we dialled down oru expectation for the music run. Okay, it's pretty great for roots, rock and hip-hop. We threw in some Pretty Reckless, The Roots, Kurt Vile, Eminem and Bob Marley in there and it performed ably enough. Not great, but still better than your average headset below a thousand pesos. They were a bit too weak for metal so what Slayer we fed it wasn't too bloody in returns.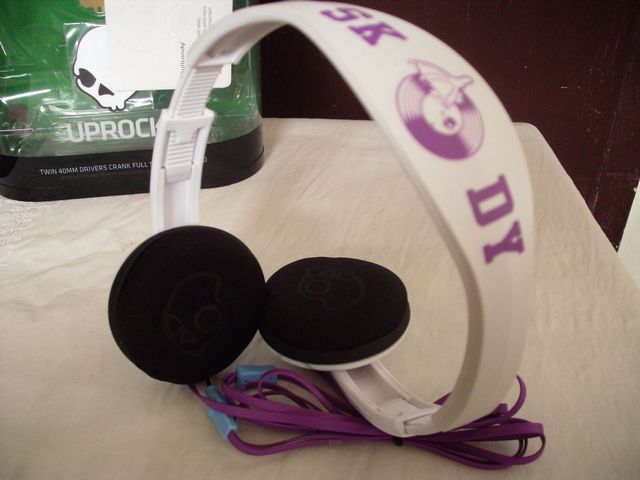 With its weight and good grip on the scalp, it's great for some light running or brisk walking. Anything else and you might throw these off, and boy, you wouldn't want that. Why? There's a question of durability here. With its ergonomic lightness design and the plastic material (hard but still semi-flexible), a dog sitting on it with enough force will be able to break the headband. I mean, depending on the breed, chihuahas are okay but if you've got a Dalmatian or a German Shepherd then best hide these pronto.
That said, at around Php2,000, this is a good buy for the lower mid-range price of the headphones market. — TJD, GMA News
---
Skullcandy audio products are now available in AstroVision stores, Bratpack, DC, Gadgets in Style, Mobile 1, Ambassador Appliance Inc., A Shop, R.O.X, Robinson's Department Store Ermita and Galleria, Tribu, and can be bought online at Zalora.